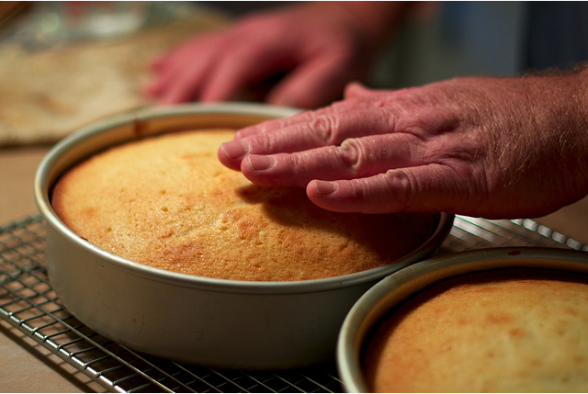 Photo Credit
I have been a fan of monthly menu planning for the past couple of years because of the simplicity it provides for my life. It enables me to decrease my grocery shopping excursions to twice a month and have more free time to focus on my family and home. How do we do it? Learn more with my step by step guide on this process here. It may not be for everyone, but it is a fun adventure to try it out. It really takes one solid chunk of a few hours time to plan out a monthly menu that can be rotated for several months. I usually make two monthly menu plans per year – one for winter/spring and the other for summer/fall. This season we are utilizing the crockpot a lot more. I wanted to be able to prepare nutritious real food meals without consuming too much time. With three little ones, getting dinner prepared in the morning is so much easier! There is less clean up and less hassle. You will notice many of recipes below come from Crockpot 365, which we will be sampling and experimenting with this year.
Here is our updated winter/spring menu plan for the new year!
Breakfasts
These remain the same on a weekly basis with some variety:
Monday – kefir green smoothie, fried eggs, bread (muffin or toast)
Tuesday – Soaked Oatmeal w/raisins & apples
Wednesday – French toast
Thursday – Soaked Oatmeal w/raisins & apples
Friday – Eggs (Breakfast burritos) or Fruit salad, yogurt & granola
Saturday – Soaked Pancakes
Sunday – Granola or cold cereal (a quick breakfast before church), hard boiled eggs
Lunches
Lunches are a bit more flexible, as often times we will have leftovers on hand to eat from a previous meal, but if not, I keep the ingredients on hand for these ideas:
Monday – Salmon Melts
Tuesday – Egg Salad Sandwiches
Wednesday –Tomato Soup & grilled cheese sandwiches
Thursday- Ham & Cheese sandwiches, fruit/vegi, Crockpot Mac & Cheese
Friday – Peanut Butter & Jelly or regular sandwiches
Saturday – Leftovers (Saturday is generally leftover day or clean out the fridge day)
In addition to our weekly menu, we have a baking day on a weekly basis. Every Tuesday afternoon, we will rotate through restocking some nutritious snacks and baked goods, such as granola, protein bars, granola bars, muffins, and/or biscuits for various meals. 
Dinners
I like to choose dinner themes for each night to work around. This time around we are using the following themes:
Monday – Stir Fry/Date night
Tuesday – Soup
Wednesday – Chicken
Thursday – Beef/Mexican
Friday – Family Night – Pizza (homemade pizza is a family favorite)
Saturday -BBQ (my hubby likes to BBQ, so I am happy to give him the opportunity!)
Sunday – leftovers, hospitality (BBQ beef sandwiches), or Baked Potato Bar
Other themes could include: crockpot, Italian, etc. I have heard other creative ideas such as Meat Monday, Taco Tuesday, etc. Have fun and be creative! Anything to make meal planning enjoyable for your household.
Here are our four weeks of dinners which we rotate monthly:
Week 1:
Monday – Stir Fry
Tuesday – Clam Chowder
Wednesday – Whole Chicken in the Crockpot (followed by slow cooking the bones to make broth)
Thursday – Beef Bourguignon in the Crockpot
Friday – Pizza w/homemade soaked crust
Saturday – Hamburgers
Sunday –  Burritos w/homemade refried beans
Week 2:
Monday – Date night
Tuesday - Zuppa Tuscana
Wednesday - Chicken Curry in Crockpot (using shredded chicken from the whole chicken I made the previous week)
Thursday – Spaghetti
Friday – Fish Tacos
Saturday – Ham/Ribs on the BBQ
Sunday – Sloppy Lentils in Crockpot
Week 3:
Monday – Stir Fry
Tuesday – Chili in Crockpot (cook beans the day before in the crockpot)
Wednesday – Coconut Chicken
Thursday – Crockpot Lasagna
Friday – Pizza
Saturday – Pork Chops on BBQ or crockpot
Sunday – Baked Potato Bar
Week 4:
Monday – Date night
Tuesday – Garden Chowder
Wednesday – Chicken Cordon Bleu in Crockpot
Thursday – Fajitas or Mexican Casserole in Crockpot
Friday – Blue Cheese & Cherry Meatloaf in Crockpot
Saturday – Pot Roast
Sunday – Hospitality (BBQ Beef/Pork Sandwiches in Crockpot or Pasta Presto)
Free Templates
Winter Menu form
Monthly Menu Planner form

Looking forward to trying some new recipes this season and simplifying my life at the same time! Real food crockpot recipes here we come! What recipes are you excited to try this season?
For more on the topic of monthly menu planning, check out Simplifying Grocery Shopping & the Benefits of Monthly Menu Planning.