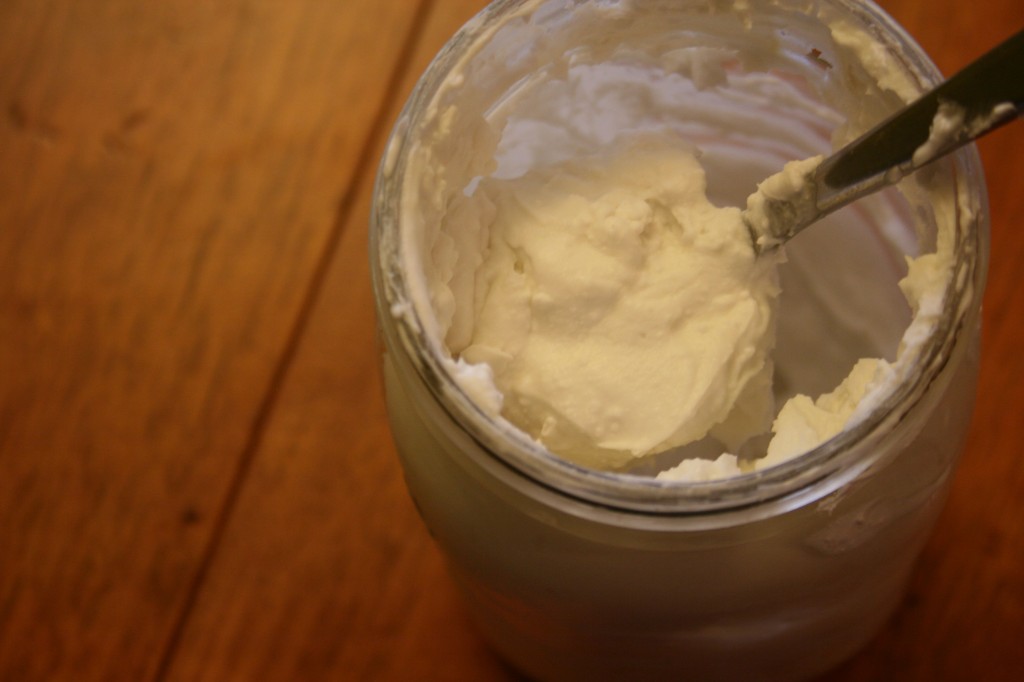 Lately I have been exploring in the world of coconut milk kefir! Our family has been consuming regular raw milk kefir for a few years now, but recently, we lost our frugal milk source, and I was forced to rethink and consider some other nutritious options. Enter…coconut milk kefir!
Kefir is typically made from cow's milk that is fermented with kefir cultures. It is similar in taste and texture to a drinkable plain yogurt with a bit of a tangy flavor to it. It is known for many health benefits including boosting the immune system, stimulating digestion, protecting against the spread of harmful yeast overgrowth, lowering cholesterol, and guarding against cancer. It is a powerful probiotic that helps beneficial bacteria to thrive in the body.
Coconut milk is naturally rich in medium chain fatty acids (MCFAs). Two of the primary MCFAs found in coconut milk, lauric and capric acid, are known for supporting the body's immune system. Coconut products contains monolaurin, a fatty acid found in human mother's milk, which has proven antiviral, antibacterial, and fungal properties that support natural immunity. It has a creamy taste and texture that's similar to cream (with half the fat and calories) or milk (when diluted). It tastes on the flavor of what you mix it with, making it ideal for both sweet and savory recipes. It is completely dairy, gluten, and soy free, making it the most nutritious option and alternative for the dairy intolerant.
When I searched online for information to make coconut milk kefir, I was surprised to see the serious lack of information on this topic. There appears to be two different options. Coconut water kefir and coconut milk kefir. I wanted to make coconut kefir with coconut milk because it is cheaper and easier. I am all for simplicity. Most of my searching and emailing different companies (Weston A Price & Body Ecology) came up with no responses, so I had to venture out on my own with some help from Julie at Cultures for Health.
Coconut milk kefir works beautifully with milk kefir grains yielding a thick and creamy coconut cream topping for your coffee, ice cream, smoothies, or curries with all the healthy bacterial benefits! Check out Healthy Cooking Coaches recipes for Strawberry & Vanilla ice cream using coconut kefir. You can use it as whipped cream substitute on top of pancakes or waffles (sweetening as desired) or use it in replacement of buttermilk or water in many baked goods recipes. There are no end to the ideas for its usage.
For a tutorial on making coconut water kefir, visit The Nourishing Gourmet or Body Ecology Diet.
Coconut Milk Kefir
1 quart glass jar
2 Tbsp milk kefir grains (available through Cultures for Health)
2 cans unsweetened undiluted coconut milk  or 1 quart So Delicious Coconut Milk (It has been confirmed that Native Forest Coconut Milk is canned in a BPA-free can)
Directions:
Place the milk kefir grains in the quart size glass jar and cover with coconut milk. Carefully mix together with a non-metal spoon (please forgive my forgetfulness on this point in the video!).
Cover loosely with a towel or cloth napkin and allow the coconut kefir to culture on the countertop for 12-36 hours.
After 12 hours, check the coconut kefir every few hours so you can remove the kefir grains as soon as it reaches the desired consistency. If you let it sit too long it will become more sour and very thick, making removal of the grains more difficult.
Remove grains and store them covered with a small amount of milk in refrigerator between batches or follow up immediately with another batch.
Place a lid over the remaining coconut milk kefir in the jar and store in the refrigerator. Note that it will get significantly thicker in the refrigerator as it cools, so it is a perfect consistency to use as whipping cream and such.
Cultures for Health suggests that it may take a batch or two for the milk kefir grains to adapt to coconut milk but if the milk doesn't kefir properly during the adjustment period, it is still safe to cook with. They do recommend returning the grains to cow or goat milk periodically to refresh them (and they can adapt back to making raw cow/goat milk kefir).
Here's my little video tutorial:
httpvhd://www.youtube.com/watch?v=nvOJsEKQlS8
httpvhd://www.youtube.com/watch?v=Hat5DV91fsU
Can I use kefir packets to make coconut milk kefir? What if I am dairy intolerant?
I originally thought that kefir packets would be a better alternative than grains for those with dairy allergies. I asked Julie at Cultures for Health about her opinion and this is what she shared: Powdered packets should work with coconut milk but since they are in a dairy carrier, they're not really going to be an improvement on the grains and it's questionable how well they will re-culture (using a small amount from the previous batch to make the next batch) making them potentially a costly option.  It might actually be less costly to occasionally buy more kefir grains than to buy lots of packets of kefir starter. We've taken to trying to steer the dairy intolerant to water kefir for their probiotics for this reason. Plus kefir packets aren't really a natural culture and contain less than 10 probiotic strains compared to the 30 or so contained in kefir made with grains.
So there are options to try and experiment with, but the best option might be to stick with water kefir grains and the coconut juice method if you have dairy allergies. Packets can be used if you do not have allergies but the best results will come from using grains and rotating back and forth from culturing in coconut milk to cow/goat's milk.
Can I dilute the coconut milk to make it stretch further?
Unfortunately you don't want to dilute the coconut milk since that would leave less sugar for the kefir grains to eat and potentially damage the grains.
Can I make coconut milk kefir with water kefir grains?
Julie at Cultures for Health shares, "Dom's kefir site claims you can acclimate water kefir grains to milk (but I don't believe he mentions anything about coconut milk) but I personally haven't tried it and never heard from anyone who has.  If you happen to have a significant surplus of water kefir grains though, it might be worth trying.  It certainly would be great for people with dairy allergies—normally if someone has an allergy we just steer them to water kefir."
Is there any benefit of making coconut water/juice kefir over coconut milk kefir?
Julie again shares, "Both coconut water kefir and coconut milk kefir would contain basically the same probiotic benefits so at that point I think it would just be a matter of the nutritional differences in the original liquids.  Coconut water is more of an electrolyte type beverage (I keep some around for when we get sick but beyond that we don't drink very much) whereas coconut milk is a very concentrated source of healthy fats.  Both are perfectly healthy but I think they just ultimately have different purposes."
Can I used powdered coconut milk?
A few readers suggested below that powdered coconut milk is a cheaper alternative. I understand that powdered milk products are best to be avoided. "It is manufactured through a spray drying process of raw unsweetened coconut cream. This is very different from the more widely available and coarser desiccated coconut which is made by grating machines that shred the white coconut flesh.
When coconut milk powder is spray dried, this has the effect of mixing oxygen (from the air) into the powder, under very hot drying conditions. As a consequence, coconut milk powder is "oxidized" and will go rancid quite quickly if not refrigerated and consumed within one or two days. This process also has the effect of increasing nitrate levels in powdered milk, whether it be dairy or coconut powdered milk. High levels of nitrates can increase the risk of cancer." (The Incredible Coconut Book)
Coconut kefir does exist on the market now thanks to the efforts of So Delicious, but it cannot be compared with the homemade variety! Read more about that here. Making it yourself can always save you money and produce the highest nutrient content!