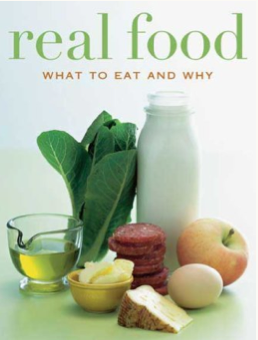 Pam asked: I have started to look at some of the stuff you have on your blog in order to change the way that my family eats, I am just so overwhelmed, can you offer any advice about where I should start.  I am not happy with how my family is eating.  And as the wife and mother, it is my responsibility to make sure I am providing the best possible foods for them.
This is one of many similar emails I regularly receive asking: "where do I start?" Yes, entering the whole/real foods camp can definitely be overwhelming and intimidating. Soaking grains? Grass-fed meat? What does it all mean? I want to begin by encouraging you to see it as a work in progress. You will not be able to change your whole diet at one time. Take baby steps. I hope this will be a practical baby steps guide to eating better. This is basically an overview of where we started as a family and from top down in the priority list. You may decide to re-arrange the steps in the order that you feel is a priority. Whatever works for you…just take one step at a time. Start by adopting one change in a month's time, or whatever time period is suitable without being overwhelming. And just have fun with it! It takes practice and experimenting. It won't always turn out the first time! But try and try again and you will succeed.
1. Use real butter instead of margarine.
Real butter is not only far superior is flavor, but it is also very good for you. The best choice I have found here includes Organic Pastures Raw Butter (for CA residents). US Wellness Meats sells organic grass-fed cultured butter. Trader Joe's and other health stores carry Kerrygold Butter that has been made from entirely grass-fed cows milk and cultured, although pasteurized. Tillamook Butter is a good back-up, as it is made from cow's that are mostly grass-fed, but it has the disadvantage of having being pasteurized. Otherwise, look for rBST free butter (you can learn what it means later

. Why Butter is Better? for further reading.
2. Limit beverage choices to filtered water.
Drinking more water is probably the best step towards better health. Get a good stainless steel water bottle and start drinking! Removing pop and other highly sweetened beverages from your diet is huge! You just really don't want to go near HFCS (High Fructose Corn Syrup). There are no HFCS varieties available at health food stores if you cannot drop the habit…but it is definitely worth it for the cost savings alone. Tea and coffee are good beverages if you choice fair trade versions. Kombucha and water kefir soda are also good nutritiously dense drinks. If you can, purchase a good water filter. Berkey is reasonably priced option. Otherwise, a Brita is better than nothing.
3. Eliminate white flour and white sugar. Throw out the refined!

I began by slowly weeding out white flour and white sugar usage in our house and replacing it with more nourishing alternatives. White flour has been refined and processed, eliminating all nutritious content in the grain. Start by gradually adapting your recipes, cup by cup (equal in replacement with most flours), and replacing with whole grains and wholesome sweeteners. You may want to start out by doing half white and half whole wheat and slowly pumping up the whole wheat to help gradually adapt your family to the change. Look for 100% whole grains on your labels and watch out for the sneaky high fructose corn syrup on your store bought bread products. Sprouted grains and bread products are some of the most digestible options.
4. Use brown rice and brown rice pastas instead of white.
The only difference here is you have to use more water to rice in your measurements and cook it longer. I use 1 cup brown rice to 2 1/4 cup water. Cook for about 45 minutes. If you have a rice cooker, it will it it for you! Use brown rice pastas for their easier digestibility than other whole grain pastas. Tinkyada is a good brand of brown rice pastas.
5. Buy grass-fed and pastured beef, chicken and eggs.
Nina Planck recommends to start at the top of the food chain! This is where the most damage is caused by feeding animals corn and dead chicken carcasses, resulting in poor quality of meat. Feeding corn also results in health issues (e-coli for one) for which they will pump animals full of antibiotics and chemicals which collect in the fat. Find a local farmer that raises them right. You want chickens that have seen the light of day and have freedom to roam. You want grass-fed meat that is fed grass and allowed to roam pastures resulting in a superior product for your health. You want free range eggs from pastured chickens. U.S Wellness Meats is a good online source for grass-fed meats. Trader Joes and other whole food stores offer grass-fed alternatives. Stay away from nitrates as well – sodium nitrate is a harmful preservative, most commonly found in pork products. If you cannot find grass fed, go for an organic version. At least this is free of the chemicals!
6. Use healthy fats in your cooking.
I stick with coconut oil, olive oil and butter for everything in my kitchen! Avoid the processed or genetically modified products such as vegetable oil, soybean oil, canola oil, safflower oil, and sunflower oil. Learn more about healthy fats here. Coconut oil is mainly for all my baking, and some sauteing. Olive oil is for salad dressings and some cooking. Butter is for everything in between!

7. Find a raw milk source.
Raw milk is incredibly delicious! It's the real thing! If you can, seek out a local farm that offers raw milk. Real Milk has a detailed list, state by state. Or order online through Organic Pastures Dairy, offering raw milk, butter, cheese and other products shipped directly to your door. If not possible, check out the good milk alternatives: goat's milk, organic milk, hemp milk and coconut milk.
8. Learn how to make kefir and yogurt.
Make kefir with kefir grains. Homemade yogurt can be made with a countertop culture or in the crockpot.
9. Pick one product on your grocery list that you can begin making from scratch.
Breads, tortillas, muffins, dressings, condiments – just a few ideas to get you going. Homemade beans in the crockpot is easy and a great way to safe on canned beans. Make spaghetti sauce and chili from tomato sauce and diced tomatoes. Returning to the whole product and making it yourself is so beneficial! Canned products are highly processed, contain high sodium content and often have BPA (a harmful plastic) in the lining of the jar. You can find lots of homemade recipes here. Just take one item per month and have fun learning! Homemade versions will be free of preservatives and other loads of additives that are added to extend shelf life. Start moving away from processed, packaged foods, and make the real thing at home.
10. Buy organic or spray free vegetables and fruits – and eat lots!
If you cannot afford organic produce, ask farmers in your area if they use sprays (pesticides and herbicides). Try to avoid the sprays if possible. If not, then still eat lots of fruits and vegetables because they are so nourishing to your body. Studies show that  your health is much superior for eating more vegetables and fruits, whether they be organic or not. Check out the Dirty Dozen list for a helpful guide to what produce contains more sprays and chemicals.
11. Buy wild fish.
While not strictly organic, it is important to buy wild fish and avoid most farmed fish, which can contain high levels of contaminants. Look for "grown in the wild" labeling when you buy salmon especially!
I put this on the bottom of the list because it can be the most intimidating and complicated step. Take your time with this one. This step is the first to go out the window in busy seasons of life at our home. Soaking brown rice and whole grains help make them more digestible for the body.
Again, take one step at a time and have fun with it! Read, learn and explore the world of whole real foods! Here are some other excellent resources to get you going. Above all, start looking for real foods. If the label has tons of unpronounceable words, then it probably is not real food. If it is fortified, refined, or tweaked in some way, it is probably not real food. Unfortunately, it will cost more to eat real food. But I believe you can always afford what you prioritize in your budget!
A few helpful resources:
Baby Steps to Better Health – this is a wonderful e-book by Shari Graham of Graham Family Ministries. This is the best and most simple guide I have found to help the newbies. She start by encouraging you to drink fresh filtered water and lots of it! Then she follows this by encouraging you to start by replacing one store bought thing with a homemade variety. One by one, have fun with learning to make things yourself. She offers recipes, meal planning tips, bread making tips (including her own soaked bread recipe), using healthy fats, making yogurt, etc. She also covers briefly natural cleaning and body care recipes and tips. I highly recommend this guide! She also offers the contents of this book free on her blog, The Nourishing Cookbook, but the ebook includes helpful printable checklist charts, forms and recipes.
Resources for Beginning a Healthy Lifestyle – a few of my favorite book recommendations
Nutritional Eating: What is Most Important?
Getting Real with Food series (from Heavenly Homemakers) – where to start?
The Real Food Revival: Aisle by Aisle, Morsel by Morsel by Sherri Vinton – a helpful beginners guide to learning all the terms and finding the real whole foods in the supermarket.
Real Food: What to Eat and Why by Nina Planck – a step up from the Real Food Revival in providing further history, science and knowledge into defining real foods. She details meats, dairy, fats, and vegetables and what to look for. I loved this book!
Natural Living 101 – my compiled list of food sources, article and more on natural living!
Do you have any steps you would add to the list? How do you prioritize real food eating?
Stay tuned…Next we will be taking a closer look at my own food budget, and letting you see what exactly we buy!