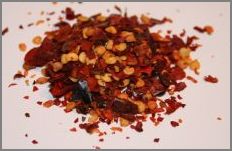 Recently, I shared our chili recipe with the secret ingredient (at least in my book!): taco seasoning mix! Maybe its the addition of paprika & onion powder that does the trick for my chili! Making it yourself prevents the additions of MSG and other additives that are very often included in these types of mixes. These are my favorite seasoning mixes and are frugal and natural alternatives!
Taco-Seasoning Mix
This works splendidly for seasoning up refried beans and fajitas or any Mexican dish!
6 tsp chili powder
4 ½ tsp cumin
5 tsp paprika
3 tsp onion powder
2 ½ tsp garlic powder
1/8 – ¼ tsp cayenne pepper
Mix all the ingredients, and store in an air-tight container. The homemade mix is twice as strong as the store-bought one, so add only half as much.
Seasoned Salt
If you want to add a little extra flavor and zest to practically any dish, dash a little seasoning salt on it!
8 Tbls salt (we use realsalt)
3 Tbls pepper
2 Tbs paprika
½ Tbls onion powder
½ Tbls garlic powder
Mix together in a bowl and store in an airtight container (an empty spice shaker works great).
Rice Seasoning Mix
This is a yummy seasoning mix that we used frequently growing up!
1 cup sliced almonds, coarsely chopped
½ cup chicken bouillon granules
½ cup dried parsley flakes
1 Tbls dried minced onion
1 tsp seasoned salt
1 tsp garlic powder
1 tsp lemon-pepper seasoning (or 1 tsp pepper, and then add a a bit of grated lemon peel to the batch of rice when cooking)
Additional ingredients:
1 cup uncooked long grain brown rice
2 cups water
Combine the first nine ingredients. Store in airtight container for up to 6 months. Yield: 10 batches. To prepare rice: Combine 3 tablespoons seasoning mix, rice and water in a rice cooker or over the stove. Yield: 4-6 servings per batch.
Enjoy and may it spice up your life!

For more tips on using herbs & spices in your cooking, check out this post.