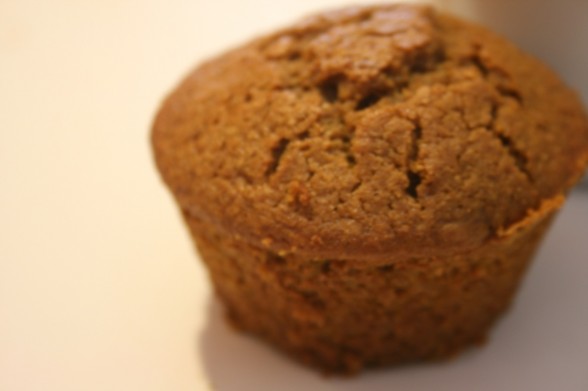 I love fall and the smells, colors, and sounds that it brings! I have been getting excited about apples, pumpkins, harvest festivals, and simply enjoying a hot cup of homemade cocoa as the cold weather sets in. Today we made some yummy healthy pumpkin muffins with good wholesome ingredients and it turned out heavenly! They were light, fluffy, and full of rich flavor. They are being consumed very quickly around here. The kids and I enjoyed them over a hot cup of homemade cocoa…ahh! The sugar and oil in this recipe can be easily adapted to what you have on hand. We just prefer these more natural choices.

Ingredients:
2 cups pumpkin puree (or 1 – 15 oz can)
1 cup coconut oil, melted
2 cups rapadura/sucanat (a natural unrefined whole cane sugar – learn more here)
4 eggs
3 cups & 2 Tablespoons whole wheat flour (I used a combination of whole wheat & spelt)
1 1/2 teaspoons baking powder
1 teaspoon baking soda
1 teaspoon sea salt
2 teaspoons cinnamon
1 teaspoon nutmeg
1 teaspoon ground cloves
Directions:
1. In a large bowl, combine pumpkin puree, coconut oil, eggs, and sugar. Mix until smooth.
2. In a second bowl, combine all the dry ingredients: flour, baking powder, baking soda, salt, cinnamon, nutmeg, and cloves.
3. Gently fold the dry ingredients into the first bowl of wet ingredients. Gently fold in, just until mixed. Do not overmix.
4. Grease your pans or muffin tins. Bake at 350 degrees for 20 minutes for muffins or 45 minutes for loaf pan.
Yield: 2 loaf pans, or 20-24 muffins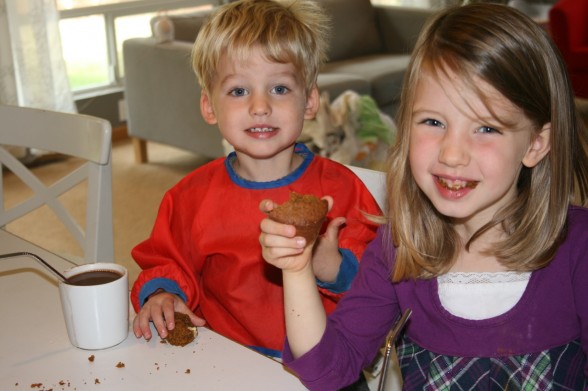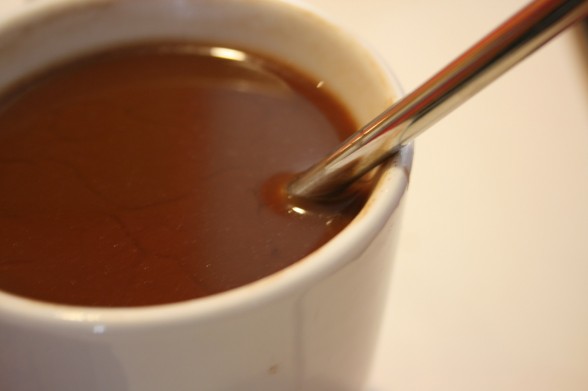 For a cup of homemade cocoa to accompany your muffins, mix 1 tablespoon of cocoa powder with 1 1/2 tablespoons of honey in 8 oz of water or drizzle this homemade chocolate syrup into hot water to your taste. Enjoy!