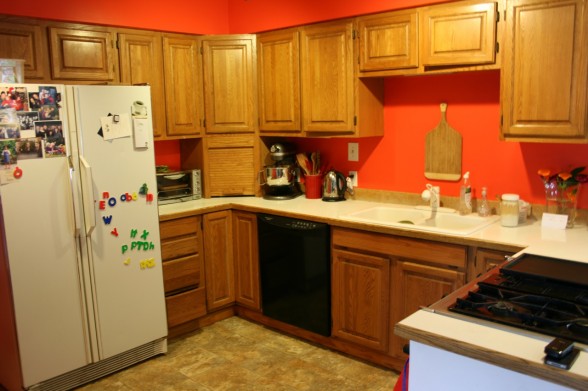 Since I spend a lot of time in the kitchen between preparing meals and cleanup, I am always looking for further ways of increasing my productivity in this environment. Here are some of my favorite recommendations:
1. Multiply your meals – cook for a small army.
I always like to double if not triple my dinner meals because it gives plenty extra to spread out over other meals – leftovers are a huge time saver and makes the most of my limited time and energy. I double casseroles and freeze the second for another easy dinner when I am weary, or double soup and freeze the extras, while always reserving enough to cover lunch the next day. When you have all the ingredients lined up…why not cook for tonight and then another?
You might be surprised by what is freezable: not just stews and soups but pre-baked potatoes (stuffed or not), quiche, bread and cakes, sauces of many kinds, pesto, hummus and much more. If you're not sure, try freezing a small quantity and test later to see how it worked out.
2. Get all your supplies together before you start.
Another favorite tip from the kitchen is to gather all your ingredients together before you begin the recipe. This helps me make sure I have everything on hand before I get out a mess, and it also speeds up the process by having all items within arms reach. Looking for this or that halfway through a recipe is no fun.
3. Clean as you go.
When you are done with that spice or dairy product, simply put it back where it belongs. It cuts down on the final dish duty but also spreads it out to make it more manageable and enjoyable. Who wants a pigsty when you are finally finished preparing a meal?
4. Keep a simple kitchen.
I keep only the essential spices on hand for my cooking so I'm not searching high and low for a spice in a huge collection. Many spices can be substituted for others (read more here), but if you keep to simple down home cooking, you don't need that many any way. The basics include: parsley, oregano, garlic powder, paprika, basil, seasoning salt, chili powder, cumin, rosemary, thyme, salt, pepper, etc. I also keep one simple drawer of all my basic tools – measuring cups, measuring spoons, rolling pin, grater, can opener, wooden spoons, and garlic press. No random gadgets here to dig through when cooking time comes.
If you find yourself swamped in to many gadgets, ask yourself: Have I used this tool/gadget in the past 6 months to a year?
5. Invest in some equipment.
Having a few reliable quality kitchen appliances can save you time and energy. One reason I love my Blendtec is because of it's auto turn off feature, enabling me to start on another task while it is going. Having a trustworthy blender and mixer have been truly a blessing to my kitchen. For my larger appliance recommendations, read here.
6. Prepare staples in batches.
Buy cheese in 5 pound blocks and grate it all at once and store in freezer ziplocs. Prepare a large crockpot of beans or lentils and freeze extras. Freeze homemade stock/broth in ice cube trays. Whip up larger batches of your favorite seasoning mixes. Consider setting up a monthly baking day for your bread making or other goodies.
7. Keep only every day use tools on the counter top.
If you are not using it every day, it doesn't deserve a place on your counter-top. Keep your counter tops clutter free and you will find it takes less time to clean up and your kitchen will look more organized.
8. Keep simple storage tools.
I love storing leftovers in basic quart and pint size glass canning jars with these great little plastic lids. A great way to reuse what I have plus safe and economical. And they all are the same size so they are easy to store in the fridge or cupboard.
9. Organize according to area of use.
Store your items of similar use close together so you don't have to go here and there around your kitchen when preparing your favorite apple pie. Pots and pans by the stove. Set up a baking center with all your spices, baked goods, measuring cups, spoons, and mixing bowls all in one spot. Plates and silverware should be kept close to the dishwasher for easy transfer.
10. Keep a running shopping list on the fridge.
Keep a running shopping list on your fridge with a pen right by it so that you can add things as soon as you realize you're running low. This helps as a simple reminder not to forget it at the store and you'll have the next package before your completely finish the last one.
11. Adopt a menu plan routine.
Whether it be monthly or weekly, adopt a menu plan routine. It will save you time and money.
12. Keep your knives sharp!
This is one I need to take care of now! Keeping my knives sharp will certainly speed up my meal preparations. Who wants to labor over a dull inefficient knife? I've heard they are more dangerous as well. No wonder I cut myself last week…although maybe trying to cut a frozen piece of meat wasn't such a good idea?
Random efficiency tips:
- Hard boil your eggs - bring it to a boil and then turn off for 15 minutes. Cuts down on your electricity or gas consumption and is just as effective as letting the flame run!
- Flaxseed binder – Running out of eggs? This is a frequent occurrence at our house especially when I get randomly inspired to do a baking spree. This little trick has saved me time and time again!
Have any favorite productivity tips to share for the kitchen?