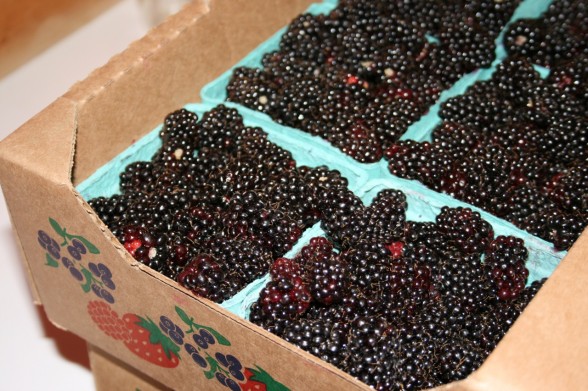 What a blessing to be finishing up stocking my freezer with good produce for the upcoming year! It is so important to our family. We love having an assortment of frozen berries for smoothies, berry sauce, berry desserts, and more. We find local sources of fresh berries when in season that have not been sprayed with various chemicals to preserve. I usually get an assortment of strawberries, raspberries, blackberries, and blueberries for our freezer each summer. Our methods for preservation are very simple. I don't worry about layering them all out on individual cookie sheets to freeze as it requires too much space and time.
1. No rinsing required! I buy non-sprayed berries so there is no worry of chemicals on them. I will only rinse if I noticed excessive dirt on the berries, but having dry berries is key to preventing them from sticking together in the freezer.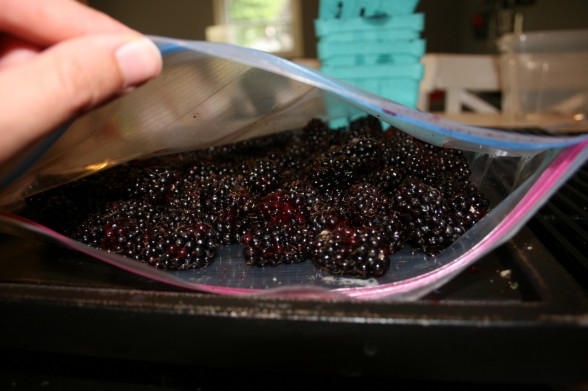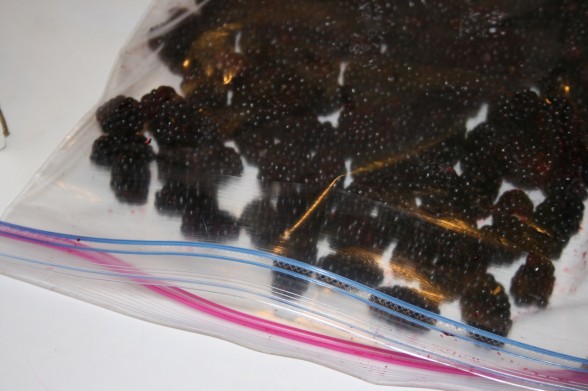 2. Layer the berries in individual gallon size freezer Ziploc bags. Chose the quality brand that are specifically designed for freezer use because you want them to protect your investment of fruit! I empty two pints of berries per Ziploc and gently spread them out in a thin layer. I want to avoid them sticking together, so make sure not to overcrowd them. One to two layers of berries is most effective.
3. Place them on various shelves of your freezer. I simply put one bag on top of each shelf. Try to avoid stacking bags until they are completely frozen. This will again help to prevent sticking berries.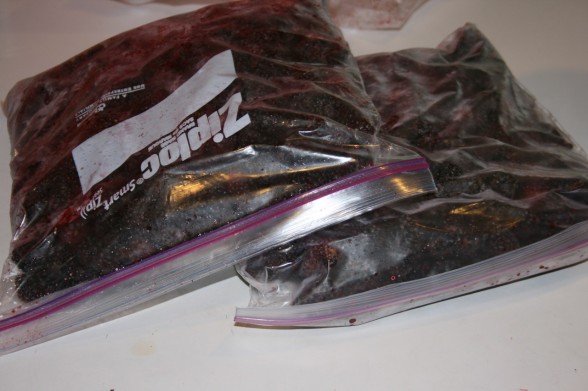 4. When frozen, I like to combine two bags together. I gently break the frozen berries apart so they are only individually frozen. If you didn't put too much in each bag, then there will only be a few stuck together that easily will separate. I add two bags into one which helps consolidate and save bags. I like to rinse out the other Ziplocs and use them for another purpose.
5. Make sure to press out all the excess air from the bag before sealing. Consolidating bags makes this much easier as well especially after the berries are frozen. A helpful tip for getting all the air out is to place a drinking straw at the very edge of the bag and suck out the air before sealing completely in a quick fashion. Lastly, label the exterior of your bags with a permanent marker to highlight the date that you put them in the freezer. This helps you know which berries need to be used up first, especially if you have leftovers from the previous season (like me!).
Frozen berries should be consumed within 12 months for best results.