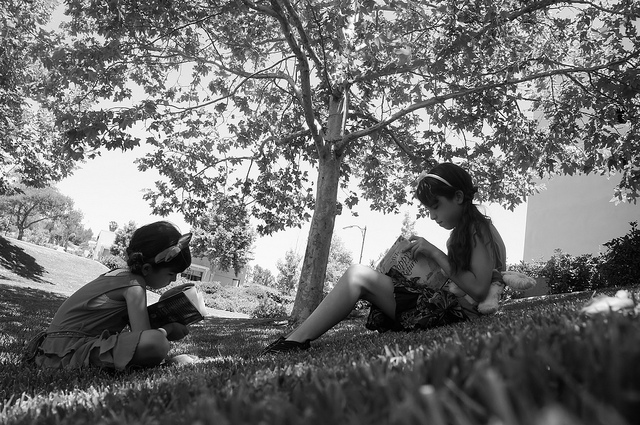 How do you find rest amidst the busyness of homeschooling and maintaining a home?
I look forward to our afternoon quiet time, which comes, Lord willing, each day. So do my kids actually. It is a daily scheduled time of rest in our home. Time to cultivate peace in our home, quiet in our souls, and renew our minds and bodies. For some, the 5 and under crowd, this means a nap. For older siblings, this means reading, listening to audiobooks, coloring, painting, legos, and other quiet time activities. They each go to a separate area, outside or inside, on the bed, couch, or table, or in the hammock or blanket in the yard. I've even seen them take their quiet time in a tree. For myself, it also means a short nap, personal reading, and/or writing. Napping while listening to an audiobook is my favorite.

This gives me scheduled time to cultivate my own continued learning.
In our home, our goal is to finish our school subjects by lunchtime, and then we have set aside a two hour period after lunch in our home for this purpose. I guard against the temptation to fill up this time with other demanding obligations, such as cleaning and such, because I know my soul and spirit needs this. I am weary by the time the morning school and chore period is over. Its draining. I'm an introvert. I need some alone time, so I can renew myself to face the rest of the tasks ahead of me after quiet time. There is no guilt or condemnation here. Why? Because it is a little safeguard against getting overtired which can feed frustration and anger. It is a time to fill my cup of grace again, so I can continue to outpour the grace and love of Christ out upon my family for the remaining hours of the day. It gives the children time to rest from one another and give them opportunities to read and enjoy story in their own little worlds. We all come back together more refreshed and happy again. It's a gift.
In our day and again, it is easy to overbook our schedules, filling them with too many outings and scheduled activities, often leading to grumpy overtired children. This is especially true when your children are young. Even if you have to keep the actual napping portion short, and then allow these little ones to look at books or color, it is still hugely beneficial. I did discover that if my kids nap past a certain time in the afternoon, they would have a harder time going to sleep at night, so we moved naptime up a bit, or I woke them up sooner. It was easy to flex and adjust as needed. It's worth it!
In addition to our daily quiet time, I try to schedule a 1-2 hour outing once or twice a month for myself to get out of the house and have some quiet time at a local coffee shop. I use this time for planning, journaling, and reading. This might be after my husband comes home from work, or while a family member is over watching my littles. Or maybe you could trade babysitting with another mama to help you cultivate this space. The quiet and getting out of the house is so refreshing and revitalizing. We need it. This is good.
So, yes, you can homeschool and still have quiet breaks. I am a strong proponent of keeping this mama sane and joyful. It may not work for all, and that's okay. Try to carve in some quiet time in your day wherever you can find it. But starting when your kids are young does make it easier to uphold this practice. We are going nine years strong!
The Lord will fight for you, and you can hold your peace and remain at rest. (Exodus 14:14)
How do you find time to have quiet rest and refreshment as a homeschooling mom?
To return to the series index, click here.