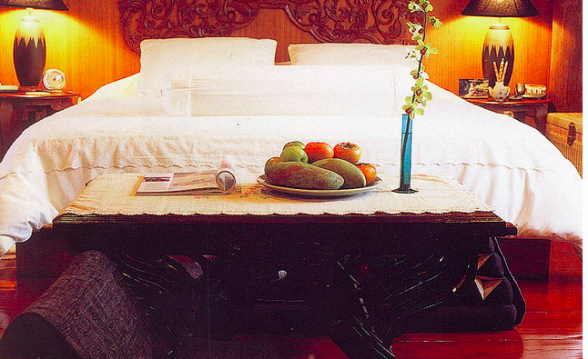 Do you feel lost in your homemaking and don't know where to begin? Did you not receive the training you desire to be a resourceful homemaker? Do you desire a routine but just feel hopeless? Here is a compilation of all the best articles here at Passionate Homemaking and elsewhere on the basics of homemaking, from cleaning to menu planning to your mission. I hope having them all in one place would make it easier for you to take simple steps, one by one, in finding a routine that works best for you. Remember, these are just tools and they certainly are not all encompassing. Feel free to adapt them to your preferences. This is just a resource to help encourage you in making a beautiful and peaceful home that brings delight to the residents and blessing to those who enter through your doors.
Housecleaning
Cleaning Your House in 30 Minutes per day
How to Wash Your Laundry in One Day
Organizing Kitchen Storage with Canning Jars
Schedules & Routines
12 Efficiency Tips in the Kitchen
Developing a Simple Schedule & Routine
Get a Maid, a Chef, and a Nanny by Creating Effective Routines
Establishing a Morning Routine
Tips for Maintaining a Simple Peaceful Home: Routines, To Do Lists, and More
Establish Routines for a Simple Home
Start Your Day By Getting Dressed
Menu Planning
Simplifying By Buying Groceries Online
Home Management
Build a Home Planning Notebook
My Favorite iPhone Apps for Home Management 
Simple Steps to Declutter Your Home
Taking a Weekly Planning Retreat
Yearly Planning with a File Crate System
Free Printable Homemaking Resources
Home Decorating
Simple Home Decorating on A Budget 
Simple & Frugal Children's Bedroom Decor
Decorating on A Budget – Part 1 & Part 2
Homemaking How-To's
How to Properly Iron Your Clothes
Keeping it All In Perspective
Tips for Maintaining a Simple Peaceful Home
Increasing the Passion In Your Homemaking
Understanding the Heart of Order
Homemaking Resource Recommendations
Maximize Your Mornings by Kat @ Inspired to Action (a powerful tool for making the most of your day by starting it out right!)
Shopping for Time by Carolyn Mahaney (Read my full review here)
From Clutter to Clarity: Maximizing Life from the Inside Out by Nancy Twigg (It starts with the heart! Love this book!)
One Bite at A Time: 52 Projects for Making Life Simpler by Tsh Oxenreider (small weekly goals for organizing a simple home – practical and doable!)
Organized Simplicity: The Clutter-Free Approach to Intentional Living by Tsh Oxenreider (a room by room guide to getting organized!)
Managers of the Home: A Practical Guide to Daily Scheduling for Christian Homeschool Families by Steve & Teri Maxwell (my mom swears by this book and she managed to homeschool and organize a family of 8 children!)
I'm an Organizing Junkie   (a useful blog for all things organizing!)
What are your favorite homemaking articles? Add your favorite links in the comments below! We'd love to hear what has helped you!