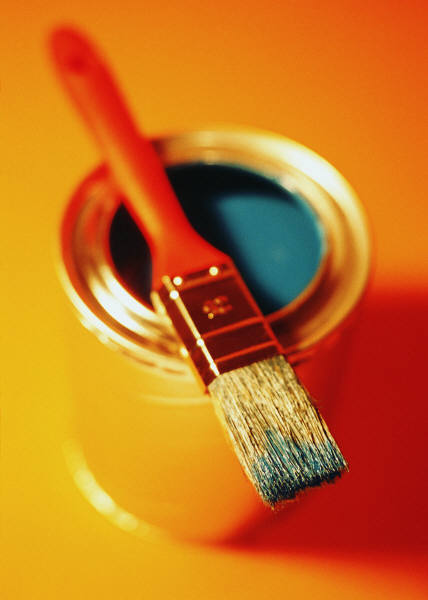 Welcome back for part 2 in Decorating on A Budget. Check out part 1 for further ideas that I am expanding upon here…a post in my Natural Living on A Budget series.
Remember that above all you are seeking to make your own a haven of rest and comfort for your family and guests! This is your embassy to extend the Kingdom of God! Make it comfortable and relaxing and above all…keep Christ the center!
Again, I thank my sister, Christa, for her input, creative juices, and inspiration! She has pretty much taught me everything I know!
Furniture Layout
Make conversational areas. The key is to arrange your furniture so that the line of traffic from door to door is not passing right through the conversation area. You want to keep the furniture facing each other in smaller, intimate conversation areas without having people walk right through the center and taking away from the relaxed setting. You do not want this flow to hurt your fellowship. Arrange your future close enough that you don't have to shout to have a conversation. The closer the better.
Avoid L shaped furniture. L shaped couches or laying out two different couches in an L shape pattern are not recommended as it makes it difficult to converse. There can be an exception when you place a love seat across from it. You want to be face to face, not facing another wall, television, etc.
Choose a purposeful focal point. Each room will have a focal point of some sort. Most American homes have the furniture arranged so that the focal point is the television. This does not serve to invite conversation, but only distracts from it. Use your windows and fireplaces for this purpose.
Re-arrange your furniture with the seasons. Re-arranging adds fresh variety and change! It gives the feel of a whole new look without adding anything! For example, if you have a large window in your living room, you might make turn your furniture to make that the focal point in the summer as it is bright and cheery to look at. In the winter, the outdoors may not look so attractive so turn your furniture inwards to your fireplace. I recently angled my dining room table for a change in the corner, and I was amazed how appealing it was.
Keep furniture away from the walls. Arrange your furniture on an angle or in a unique fashion so it is not flat against a wall, or simply pull it away from the wall a bit (if possible). This adds a variety and creativity to your layout! We have placed our bed frame on an angle in the corner of our bedroom. It does take up more room in this way, but it is different and variety is the spice of life.
Have a place nearby to rest the arms or place a cup or mug. It is important to have a coffee table or end table near every seat, so your guests don't have to stretch too far to relax themselves or place their beverage.
More on picture decor
I talked last week about taking advantage of the simplicity and elegance of framing pictures on your walls. Here are a few more tips.
Keep your arrangements to clusters. Don't have pictures hanging vandomly along every wall. Your eye will have no where to rest. The tendency is to think you need something on every wall in order to look fully decorated, but it is not true. It is kind of like when you read a brochure or newsletter. If there is no white space around the text, and/or no pictures for variety, or just simply all text, it is overwhelming to the eye and you would rather just set it aside them laboriously read through it. It is not appealing.
Maintain a rectangular shape. This is pleasing to the eye. Whether it is a small rectangle or a large one, maintain overall shape.
Avoid hanging pictures on a small wall (2 foot in length or smaller), or on a window wall, if there is not much space around it.
Having Fun with Paint
I thought I would share a photo of my rag-wall red bathroom. Like I mentioned before, my sister and I had a blast painting this room. It wasn't all that professional, but it goes to show that you don't have to know it all to add a unique and creative touch to your painting. We just used old t-shirts scrunched up.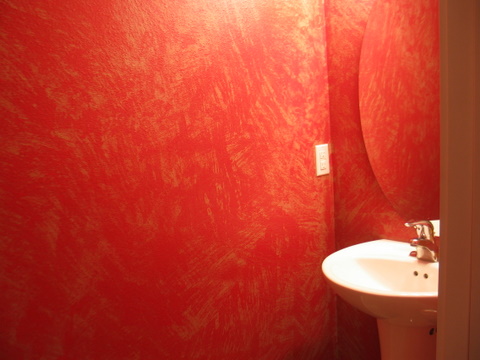 Table Arrangements
Enjoy the simplicity of a colored cloth napkin, candles and a few greenery and silk flowers! I like to change out the colors with the seasons, but the overall look is the same. I also love making my own table runners.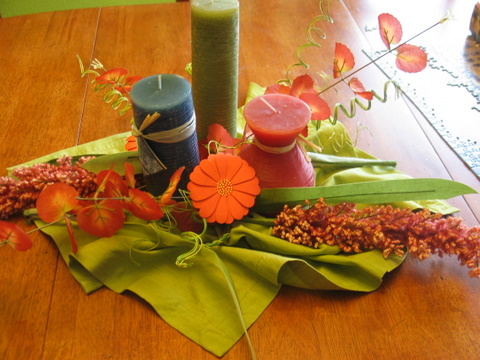 Resources
Pottery Barn Catalogs – Take advantage of all the picture layout and color scheme ideas in a Pottery Barn catalog. This is a great resource for lots of fun ideas! Don't get bogged down with all the fancy expensive furniture and stuff, just enjoy and be inspired by how they layout and decorate the walls! Tear out pages and keep ideas in a notebook.
Above all, just have fun making your own an embassy and haven!