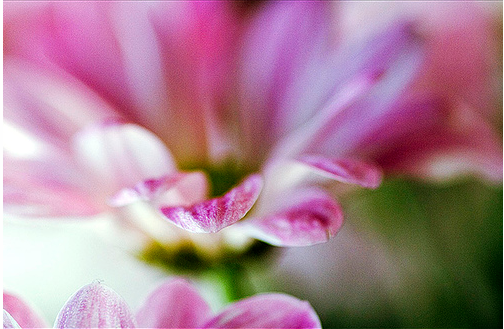 Photo credit
There are many frequent days in my pursuit of passionate homemaking that I have to fight for joy. I get weary from the constant demands of preparing meals, to wiping sweet bottoms, to dealing with cranky attitudes, to reading the same story for the millionth time. From sun up to sun down, a mother's work is never done.
I know I am not alone. I know that you and I alike must purposefully strive to cultivate joy. You are about an eternal work.
God has assigned you a glorious task, how do we not loose sight of it?
1. Remember, each day is a gift.
"So here it is, another day. I did nothing to deserve it. I just woke up this morning, and there it was. I may have expected it to be there, but I had no right to. Just like Christmas morning, I got up to find a present waiting for me, a brand new day. Yes, today is a gift. And it has my name on the tag. This present from God has been custom-made for me. God has filled it with blessings, some obvious and some in disguise, its difficulties and challenges are tailored to fit my size. It may not be exactly what I asked for, but it is exactly what I need." Read the full article by Russell Board, World Magazine.
This is a quote that deserves a place over my bed to read every morning. It is a simple reminder that each day is filled with God's grace to accomplish the tasks assigned to me. Each struggle and challenge is perfectly designed to help grow and strengthen me in my faith, homemaking, and mothering skills. Remember, "this is the day that the Lord has made, we will rejoice and be glad in it" (Psalm 118:24). Each day, my son or daughter gets a little older. Each moment with them is a gift. Let's actively pursue joy!
2. Keep an eternal perspective.
I was recently meditating upon this verse: "Whatever you do, work heartily, as for the Lord and not for men" (Col. 3:23). I was struck by these thoughts that I recorded in my journal:
In your mothering and homemaking, Lindsay, this is work indeed, and yet it is valuable work through which you can bring glory to God. Do this work – changing diapers, kissing bruises, training hard hearts, guiding souls – do it for Jesus! This work will bring forth eternal reward. Don't do it complaining. Don't run from it. Don't fret or cultivate discontentment. Pursue it passionately for Jesus! Take control of your thoughts. Think about the things of heaven (eternal souls in my hands), and not the temporary things of this earth (lose of sleep, free time, late nights out, etc).
3. Take a walk.
When you are weary or feel like you need a break, take a walk. It is a simple and practical step, but it does wonders to your physical and mental well-being. I strive to get outdoors frequently, if not daily, to enjoy God's creation, breath deeply the fresh air, and refreshment pours over my body.
4. Have a vision/purpose for your home.
Do you have a mission statement? This is something I have been praying through lately. What is my mission? What is my purpose in the home? I challenge you to compile a mission statement for yourself using the excellent guide provided by Kat at Inspired to Action. "Where there is no vision, the people perish" (Prov. 29:18). A mission statement will help focus you on the priorities, guide you in making better decisions, and keep your view above the changing tide of circumstances.
My mission in my home is to cultivate a simple, peaceful haven or rest for my family and anyone that might enter my home. My mission is to make my home a place of blessing (1 Chron. 16:43), joy (2 Chron. 7:10), learning (1 Cor. 14:35), training (Deut. 6:7), and testifying together of the Lord's goodness (Acts 2:46). Having this vision behind me continually is a great source of refreshment.
For further help in developing a mission statement, check out The 7 Habits of Highly Effective Families by Stephen Covey, and their online guide.
5. Dig deep into the Word of God.
"She is clothed with strength and dignity, and she laughs without fear of the future" (Prov. 31:25). How does the virtuous woman have the ability to laugh? She is confident in the Lord. She daily finds her strength and confidence in spending time with Him. Find a method that works for you (listen to a sermon podcast while you work), but don't leave it out of your day if you want to pursue joyful homemaking.
Your attitude has a powerful effect on the atmosphere of your home.
It can be a place of warmth and rest in the presence of a joyful women, or it can be a place of discouragement and depression in the place of a joyless women.
It's your choice today.
How can you cultivate a joyful heart today?
Originally published April 5, 2010. Original comments included below.