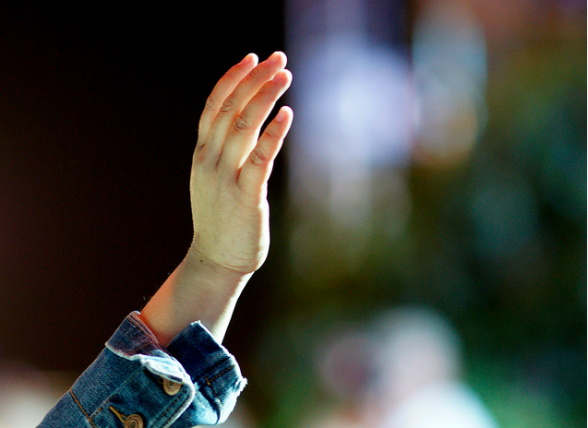 Photo Credit
I was overwhelmed with my assignment today – my mothering and homemaking. My little ones have been bickering like crazy fighting over toys, food, and whatever else with piercing screams. I forgot to turn on my dishwasher, leaving me with a kitchen full of dirty dishes. A Realtor calls to show the house and gives me a 20 minute notice. I fly crazily around the house to get it picked up and then out the door with my kids, only to have her cancel just after we had loaded everyone into the car and drove away. I found myself asking myself, "How on earth can I ever train them to love each other? How can I manage all of this? How can I keep the peace when my emotions wants to stress out?" You would have seen me crying if you had been present today.
Then the Lord gently reminded me that maintaining joy in my tasks is my opportunity to worship my Creator. He has designed us, as women, to establish a peaceful home for God's glory.
As Ginger Plowman puts it so well in her book, Heaven at Home, "God created you, the woman, with a wonderful uniqueness that enables you to build your home and family in accordance with his perfect plan. To follow his calling and accept your uniqueness is to fulfill your purpose….The Proverbs 31 woman…as productive and respected as she was, was nothing without the atoning grace of God. She delighted in serving and worshiping her Creator in all the mundane duties of life. She knew that God created her as a woman, to be a wife of noble character, a nurturing mom, and a homemaker. She glorified God in her femininity."
Did you hear that? To be a godly woman means we worship the Creator in all the duties of life – everything from diapers, to dishes, to scrubbing toilets, to preparing meals, to decorating our homes. Each task is an act of worship to our Creator, because we are faithfully walking in His beautiful design. Worship is not limited to Sundays, or to actual singing, but it is doing all that we do for the glory of God, with a heart that desires to please Him. These are acts of worship when completed with a joyful heart. "Whether you eat or drink, or whatever you do, do all to the glory of God." (1 Cor. 10:31).
Don't fall under the lie that your assignment in the home is worthless, or less important. You have the opportunity to bring God glory through every mundane task. Washing the dishes is an opportunity to worship my Savior! Training my children is an opportunity to radiate God's beauty. Sing while you work, inwardly and externally, and God will be greatly glorified. The important thing is to keep your eyes on Jesus and do the next thing.
Ginger shares later, "True beauty radiates from a woman who gracefully walks the path designed uniquely for her. To walk the path of God's will is to show others the beauty of Christ. " God has assigned me the task of dedicating my life to nurturing my children, loving and working side by side with my husband in fulfilling the mission God has assigned us to love God and reach out in demonstrating that love to others. That is my calling and every small task will be my act of worship and He will give me wisdom to faithfully walk this path! His grace is sufficient!
Romans 12:1
Therefore, I urge you, brothers, in view of God's mercy, to offer your bodies as living sacrifices, holy and pleasing to God—this is your spiritual act of worship.