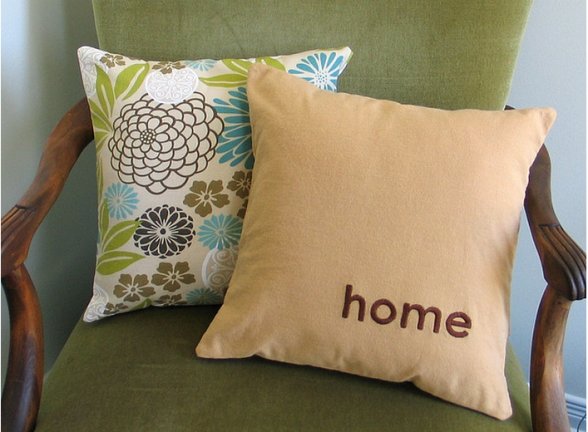 I labored diligently to get my house picked up and cleaned today…the floor needed a serious mopping (as evidenced by my baby's knees and feet which were black from crawling all over the floor), the garage was overflowing with stuff and the car had been kicked out of its home. My windows are overflowing with fingerprints and streak marks. But there is life happening here today.
When I just focus on this role of homemaking as simply a list of tasks to be done: keeping little mouths fed, keeping laundry moving through the wash, picking up toys, and de-cluttering closets, it can easily become a burdensome task. It's tiring. I'm sweaty all over right now.
 It's About Relationships
My perspective on homemaking takes a whole new viewpoint when I turn my gaze from the mundane housecleaning, meal-planning, and miscellaneous maintenance to how this home, this place, affects the people around me. Passion and enthusiasm in this job comes when I view it through the filter of relationships. What is the purpose of this space? How does it impact the lives of my husband, children, family, church body, neighbors, etc?
When I view it as a beautiful domain that God has entrusted to my care, a place to offer refreshment for my hubby who is weary at the end of his long workday, as a place to train and disciple my children in a warm, cozy environment, a center place of evangelism where hungry souls can come for physical and spiritual food, then my perspective changes radically.
Offer a Taste of Heaven
"Let not your hearts be troubled…In My Father's house are many rooms…I go to prepare a place for you." (John 14:1-2). Did you catch that? Jesus Christ himself is domestic. He's creating a place of joy, peace, and great treasure for us in heaven. He's specifically creating it with you in mind. He knows your likes, your interests, and He wants it to be a place you delight in and find eternal rest in.
"So as women, when we create welcoming homes where Christ is honored, we're creating here on this earth, a physical, visible reflection of an eternal, invisible reality. We're giving people a taste of heaven." – Nancy Leigh Demoss
Your Homemaking is Ultimately about Jesus
Our homemaking is far more than just about ourselves and our homes. It's about pointing people to Jesus.
Our mission to create a home that welcomes people – our husbands and children are at the top of that list. A place that ministers to their needs where they can find comfort, healing, rest, love, and a sense of belonging. Our culture just focuses on the home as a place to eat and sleep, but God sees it as a place where life, love, training, and comfort are cultivated.
With this in mind, when I clean my home, I'm ultimately serving Jesus. When I pick up after my husband, I'm allowing Him to rest and relax after a long days work. When I add beauty to the walls with pictures, paint, and simple decor, I'm making a place that's homey and welcoming.
And you know what? When I do this job with joy and delight, I'm storing up treasures in heaven. For Jesus came not to be served, but to serve. And when we walk in His footsteps, life blossoms will burst from our fingertips. Children are happy. Husbands are happy. And others are refreshed. And ultimately, God is most glorified when we are satisfied in this place He has called us to. When you see your work as an opportunity to worship your Creator, God is rejoicing in you!
So sister, go forth today and scrub that toilet, cuddle up with a little one and read that story, plan that special meal to show your family you care, and know with confidence that God is smiling down upon you…He cares because He's doing it in heaven too!