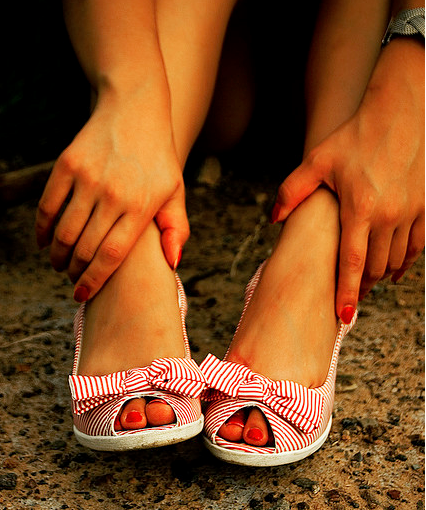 Over the past two days my productivity levels have been miniscule. In fact, it has been nearly 11 o'clock before I even got dressed for the day. The messes around my home have seemed to be unending and the neediness of my children only escalating throughout the day. We didn't have time for any schooling let alone breather time until naps because I was just in cleanup mode.
I woke up this morning and felt the Lord giving me a gentle prompt: Why don't you start your day by simply getting dressed? Dress yourself first and foremost with the gospel and then put on your physical clothing for the day.
As Ephesians 6:10-18 reminds us of the importance of putting on the truth, "Finally, be strong in the Lord and in his mighty power. Put on the full armor of God, so that you can take your stand against the devil's schemes." The enemy certainly likes to take advantage of my spirit and enjoys overwhelming me with thoughts of failure and discouragement when I have not first equipped my soul with a reminder of the beauty of God's grace. My Lord loves me despite my failures…He bore them all. He gives the grace for me to embrace the work He has assigned me.
Seems like two basic concepts. I'm sure you have heard them before (I recall flylady encourages this!), but the depth of the impact wasn't so amazing contrasting to me till today. I just needed that gentle reminder and encouragement from the Spirit. I woke up, spent a few moments in the Word so I could saturate my heart in the gospel before beginning my day (I'm currently reading one chapter in the Old Testament, followed by 1-2 verses in the NT to meditate on), acknowledge my dependence upon the Lord, and then I got dressed from head to toe. This was 30 minutes before my little ones began waking up. But simply getting myself ready for the day increased my productivity immensely. I felt refreshed and ready to go. My soul was happy in the Lord. On the other hand, waking to my children is challenging. I feel like I have to jump into the roller coaster ride without first preparing myself. If I dress myself, my children get a much more joyful momma.
Now I'll be honest and say that my hair wasn't tidied up till later in the day, but I was dressed…and somehow just getting dressed was a huge help! (Laying out my clothes the night before would be another helpful step!) There were certainly still challenges throughout the day, messes of yucky attitudes to deal with and hearts to reunite in love for one another, but I was much more peaceful and self-controlled, thanks to God's amazing grace. We were able to get so many things accomplished today. Praise the Lord!
This is goal #1 for this year!

What's one thing that you like to do that helps start your day out right?
Please note: Ultimately, I want to assure you there is complete grace for whatever season you might be in. Rising early is not a requirement for your Christian faith. This has just been a means of grace for me personally. Practicing this habit of getting dressed before starting your day doesn't require it to be done before the kids get up, even if you can just get dressed before going downstairs or attending to the kids, you will find it very beneficial!
Originally published on January 6, 2012.