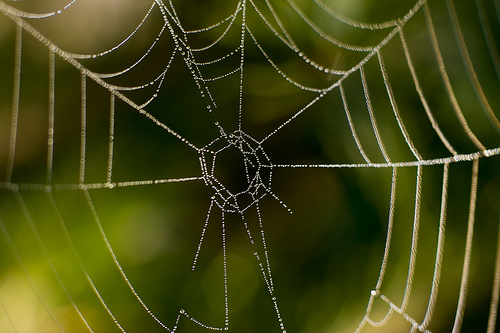 My kids and I recently discovered a sweet story at our library titled Sweet Beauties by Elvira Woodruff. It is the story of a young girl named Darcy in Ireland in 1845 during a severe famine. She notices the beauty of a spider web dipped in dew across her milk pail and the towering castles formed in the clouds. She stores up little treasures she finds in nature in the hem of her dress, from pebbles to dried flowers. Despite the loss of their potato crops, their home, and their eventual immigration to America, she is the one who continues to treasure the gifts around her and bring hope to her family.
I began a journey nearly 14 months ago to become a radically thankful woman (thanks to the inspiring read One Thousand Gifts by Ann Voskamp). In this process, I have recorded over 900 sweet and precious gifts that I have seen in the everyday mundane moments of life. I have witnessed a merciful God display His glory through the simple beauties around me. There have certainly been times when I didn't feel like recording my gifts. There were many a night when I struggled to sleep, was crying out for mercy, and the Lord gently reminded me to count my blessings. I opened up my list and began again. There have been many a day when everything seemed to fall apart, and yet there was still grace on display to be observed.
I have observed the treasures of…
…the joyful giggles from my little girl
…the ability to dream
…taking a nap in the sunshine
…my daughter's sweet attempts of catching snowflakes on tongue
…the warmth of a down comforter on cold winter nights
…the blue dawn to awaken my body in the morning
…Daddy snuggling up with little ones reading stories
…The ability to extend nourishment to my child at my chest
…Seeds lying dormant beneath my feet preparing to sprout in a few short months
In the progress of this journey, my heart has been radically changed. I have been less susceptible to discouragement and depression. I am less inclined to a spirit of negativity, which is my destructive pessimistic self. I am enjoying life at a whole new level. I am seeing how precious and sweet this life is. There are gifts to be discovered in this adventure, even amid the trial and pain.
Being a loving mother can be such a challenge, but when I stop and pray for eyes to see the treasures, I will be able to dig deep in God's goodness, and see the cute dimple on my baby's cheek even amidst the late night feedings. I can see the sincere blue eyes and gentle reminder "It's okay, Mommy", from my daughter's lips even when I am crying in frustration at my failure. I become more free to throw out the to-do list and romp around with my little ones and treasure the moment.
Being a supportive cheerful wife can be one of the most difficult pursuits especially when you may think he has made a stupid decision or he has thoughtlessly forgotten your request or overlooked your need. But when I stop and pray for grace to see, I see a faithful man who diligently provides for all our needs. I see a man that will love me to the day I die. I see a man who willingly romps around with the kids playing dinosaur, dragons, and hide & seek even after a long day of work.
This journey has been hard…but so good. It has been a gift of grace in my life. It has been a gentle reminder that I have only one life to live. I want to make every moment count for eternity. It has caused me to slow down, to observe, to express my thanks, and to see the joy of the Lord abound in my heart.
I cannot stop. I am a work in progress. I still have my days. Today, I am losing my voice due to a cold, my miserable attempt at a craft project with the kids ended in disaster, my little man (who was potty trained 7 months ago) continues to have frequent pee-pee accidents when he gets distracted or excited leaving me beyond frustrated. But when I stop, rest, reflect, and observe, I see the gift of the blessing of staying home to nurture my little ones, healthy food to nourish our bodies, a daddy close by to help in a disaster, and three little munchkins who never cease to make me laugh.
This year my goal is to record 1,000 gifts over the duration of this year on top of my 900+ list. I want to have a record of 2,000 gifts by the close of 2012. Care to join me on the journey? Ready to find true joy among the mundane? I find it works best to record my gifts every morning during my devotions as I reflect upon the previous day. You may prefer buying multiple little journals and scattering them around your house to record the moments.
Check out A Holy Experience every Wednesday where Ann shares her gifts and you can link up with yours too!
Oh that we might be like Darcy, the little Irish girl, who observed the sweet beauties…to be able to stop and think about the gifts that surround us even when life gets difficult. Would you care to join me? Ready to have your mindset transformed?
I love how the Message translation puts Ephesians 5:4, "Let no crude language or foolish joking be on your lips. Christians have better use of language. Thanksgiving is our dialect."
"It is good to give thanks to the Lord, to sing praises to the Most High. It is good to proclaim your unfailing love in the morning, your faithfulness in the evening" (Psalms 92:1-2).
"Let the godly sing for joy to the Lord, it is fitting for the pure to praise him" (Psalms 33:1).