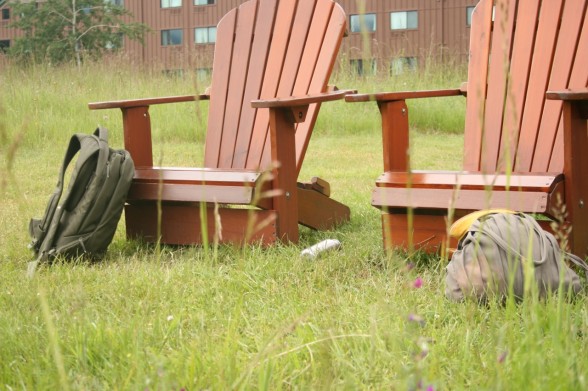 It is very easy to get over taxed and discouraged in the role of mothering when there are so many demands at your feet. Every morning our breakfast meal begins the cycle of madness with three little ones desperately hungry all at the same time. When will they be able to learn a little patience? Kids need to be dressed, fed, and changed multiple times throughout the day. I can easily fall into a spirit of moodiness and depression as I seek to juggle all the cares and needs around our home. When it does seem true that a mother's work is never done from dawn to dust, how do you keep your soul encouraged and refreshed in this journey? How can we maintain joy in this beautiful journey of motherhood when it only seems like neediness is crying out at every corner?
Here are 10 little keys that I have found valuable to keep my spirits uplifted and strengthened in the Spirit. Even if I can practice just a few of these each week, it goes a long way to keeping me balanced and joyful:
1. Get up early. I know many will say this is impossible, but the value is incalculable. There is certainly grace to adapt as needed, but if all possible, try to get up early. This gives me the ability to spend some time with the Lord, start my day by getting dressed, and plan for the day before the little ones are up. Even just 30 minutes can make the biggest differences on my day. I've been through toughs seasons of insomnia, and many mornings when it was extremely difficult to wake up, but when I did, God's mercy was so amazingly present to sustain me through the day.
2. Read the Word. Find a suitable time to be in the Word of God. Watering your soul is essential for keeping your head up, your spirit encouraged, and the beauty of God's mission for you foremost. Find time in the morning, during naps, or before bedtime, whatever works best. Making time for spending with the Lord is one of the most important ways you can show love to your children. Why? Because then the Word will be ready on your lips to pour out truth and grace in the training and discipleship of your children. Your enthusiasm for the Word will be contagious.
3. Get outside. Even a quick 15 minutes of fresh air does wonders for the body and constitution. It gives me energy to finish the day well. Take a brisk morning walk before your husband leaves for work, or with the kids after naptime, or after dinner. When I start getting stressed, I try to stop, put the kids in the stroller and get outside as quickly as possible.

Use this time to pray, memorize Scripture, get down and observe the beauty of creation with your kids, or simply listen to the Word or sermons on your iPod or other device.
4. Take a regular retreat. Schedule a 2-3 hour block of time on a regular basis for a personal retreat. Find another mom that you could rotate childcare with, or schedule at a time when your husband could be home with the kiddos. Or don't be afraid to hire a babysitter. For the last few months, during my husband's crazy work schedule, I have been hiring a babysitter for a 3 hour period once a week. She helps with a little housecleaning and then plays with the kiddos for the remainder of the time. It has been worth every penny as it gives me opportunity to get outside and spend time alone with the Lord and do my intentional planning for the week.
5. Listen to the Word. The more you can get the truth of the gospel in your heart, the easier this daily journey will become. The Word is powerful to energize, encourage, and motivate our souls. It is powerful Sword to fight against the enemy who seeks to discourage us in our work, because he knows how powerful the ministry of a mother is in the growth and develop of these sweet souls entrusted to our care. Get a copy of the Bible on CD, or we love the dramatized Bible for listening to in the car. You can find most translations for free here. I also love to listen to sermons while I clean, do yardwork or gardening. Revive Our Hearts podcast (Biblical encouragement for women) or The Village Church are two of my favorites.
6. Memorize the Word with Your Kids. Memorizing the Bible can be difficult when you have multiple children, but it is a sweet and doable thing when done with your children. Read a Psalms to them every night before bed, recite the Lord's Prayer or another passage each night at the dinner table, etc. and you will be amazed at how much you can memorize right alongside your kids through basic repetition.
7. Stay Close to Home. I've talked about this before, and it surely has been one of the most simple ways of keeping my soul refreshed rather than stressed. Keep those outside activities to once a week, or schedule them all on one day. So much more peaceful.
8. Start and End Your Day By Giving Thanks. Start your own thankfulness journal to record the little blessings that take place throughout your day. It has been a powerful means of keeping my soul joyful in the Lord.
9. Take 15 Minutes to Plan. Taking 15 minutes to plan at the beginning of your day or the night before can save you so much time and energy throughout the day. Make a simple list: one housecleaning task each day, one way to bless your kids, one way to serve or encourage your hubby, and 2-3 other miscellaneous tasks.
10. Get Rid of A Little Clutter Every Day. If you can move out a small pile of clutter each day it will keep your load more simple and give you sweet freedom from unnecessary burdens. Yes, throw it or add it to the goodwill pile. It's worth it. It's just a way to keep your home simple and clutter free which has a huge impact on your spirit. Declutter one drawer. One shelf. Or one mail pile. Ahh…
Are you feeling stretched beyond capacity? Remember that God's grace is readily available to those who ask. May the Lord bless and encourage your sweet souls today! Know that He is the Lord and treasures the work that you do in your home. Let it be your worship to him today sisters! Depend upon His grace that is freely offered to you to sustain and lift you up. He is the giver of joy. He is the upholder of all things. He will be with you. Stay strong for your work is beautiful!