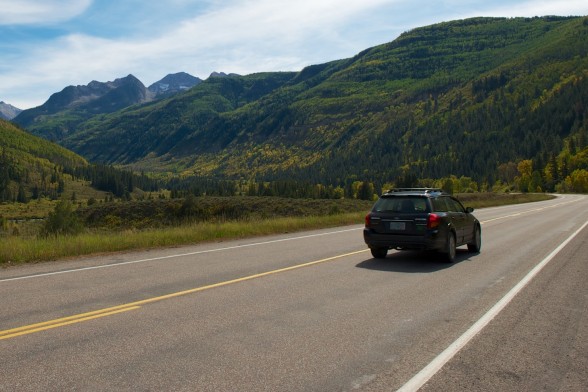 Guest post by Dawn Fong at My Daily Road Trip
I arrived home exhausted and disappointed. I was impatient with my kids, my husband, and quite frankly, I didn't even like being around myself because of my own crabbiness. Where had I been, you ask? Actually, our family (me, my husband, our 1 1/2 year-old daughter and our 3 year-old son) had just returned from our summer "vacation!" Sound familiar? Have you ever embarked on what you thought would be a restful and fun time of meaningful connection for your family only to come home and wonder what happened? It's possible that you may have gone at your vacation with wrong attitudes and/or wrong expectations.
When I discussed the aforementioned vacation with a friend, she said, "Actually, if your kids are with, it's not really a "vacation." It's a family "trip."' Ah, yes! Now it all made sense. I realize that people vacation in very different ways. Some pack their days full with activities and events, while others (like myself) prefer to choose a few activities for the entire vacation, while also taking time just to sleep, read, head to a coffee shop, or enjoy deep conversation with others.
However, no matter your vacationing preference, the fact is that things look different when children are involved. Now that you know my vacationing preference, is it any surprise that I returned home from our "family vacation" disappointed, exhausted, and frustrated? Since then, I've come up with a few tips that help me and will hopefully help you enjoy that trip your family may be taking this summer.
1. Examine Your Expectations
Before you leave, examine your expectations for the trip. Be realistic. If your entire family is sleeping in one hotel room or tent and your expectation is to get full, restful nights of sleep, you are bound to be frustrated.
If you are packing 7 days full of activities and expect angelic behavior of your kids even though they are exhausted, you are not being realistic. Because your kids are with, your responsibilities as a mom do not get to go on vacation. Accept that and move on.
Try to get a bit of meaningful time with your husband during the trip, but accept that this may happen during travel time in the car. Be ok if your children are not on their all-time best behavior (because how can you really plan that for your trip?!) and your time away isn't as "special" or "meaningful" as you had hoped. Just enjoy being together, whatever that may bring.
2. Simplify Your Trip
Depending on the ages of your kids, simplifying your trip may allow you to keep your sanity. This may involve being gone for shorter periods of time. Our family took 2 main family trips last summer, each of which lasted about 4 days total. We also chose to stay within 4-5 hours of our home as to minimize the car time for our small ones.
Choose several activities to do and then be content doing the simple, everyday things together. For example, one of our long weekend trips was our "urban trip." in which we stayed in a motel a few nights, went to the city's aquarium, and enjoyed one meal out. Beyond that, we went to a local park, enjoyed swimming in the motel pool, and just hung out.
During our weekend trip (our "mountain get-away"), we set up camp at a beautiful campground and didn't leave for 2-3 days. However, we had a grand time as we went on hikes, explored the campground, and enjoyed time around the campfire. Those times were still special because we were away from home doing things we don't usually get to do together.
3. Seek to Bless Your Family Members
Seek to bless the others in your family and don't just think about what YOU would like to get out of the trip. Pack a few special new toys you know will especially bless your kids. After you begin your driving shift, stop at a nearby coffee-shop and grab your husband his favorite coffee drink. Seek to serve others rather than demand to be served just because you are away on a family trip.
4. Enjoy the Journey!
Enjoy the journey and not just the destination – even in the literal sense! Thankfully (because it does not come easily to me), my husband lives out the attitude that life is more about the process and journey of life than the destination, no matter how messy it gets.
Embrace this attitude on your trip, even during the car or plane time you have. Instead of viewing it as the necessary evil to reaching your end destination, view it as part of the trip. And overall, try to go with the flow despite things possibly not going how you were hoping.
Yes, I realize the above things are difficult to carry out, but your adventure will go more smoothly if they are. Now, go and enjoy making memories during that family trip, whatever it may bring!
What tips can you share for cultivating peaceful family vacations with little ones?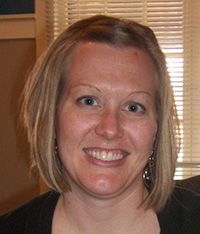 Dawn Fong resides in beautiful Colorado where she lives out the adventure of loving her husband, 2 kiddos, and those around her. She enjoys creative communication, deep conversation, iced coffee, hiking, and being part of the process in which other people become more fully who God created them to be. You can find more of her thoughts on life at My Daily Road Trip.