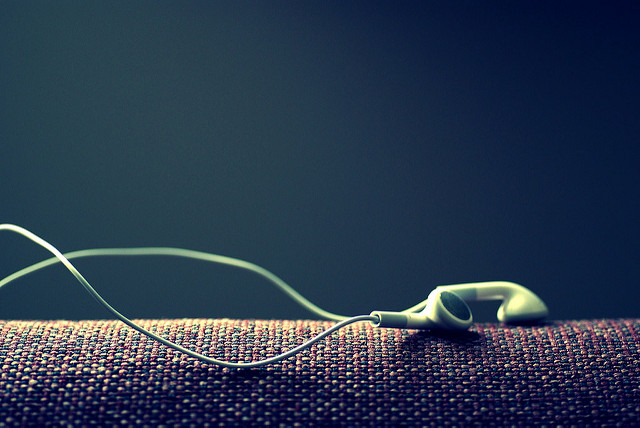 Taking a short break from our Homeschooling with Littles & Real Life series today to bring you these awesome resources!
We are huge audiobook fans at our house. Every afternoon we each cuddle up in our own quiet time areas or beds and enjoy a few hours of delightful imaginative adventures, myself included. I take naps on a regular basis while dozing off to an audiobook. It works wonders. I also love listening to books while I make dinner at night, or while washing the dishes throughout the day.
When each of our children have turned around five years old and no longer needed a daily nap, we have purchased a refurbished Apple Ipod Nano (which are usually under $100) for them. These have become their most treasured possession I believe, because of all the fun adventures they have enjoyed while listening to them. We do limit content to audiobooks, with the occasional music track for things we were working on memorizing. But it has no other ability to access internet, photos, or videos.
So where do we get all the audiobooks?
Librivox
Librivox is a free audiobook service providing thousands of old classics in the public domain. You'll find Anne of Green Gables series, The Wonderful Wizard of Oz series, Thorton Burgess animal stories, and so much more. The quality of these recordings can vary, and the selection is limited, but still worth checking out Check out our recommendations here: Librivox audiobooks for Children. Our favorite narrators include: Mary Anderson, Karen Savage, and Mark Smith. Check out Read Aloud Revival's list of the Best Librivox Narrators. I'm currently enjoying Eleanor Porter's Just David on Librivox. Gene-Stratton Porter's books have been some of my favorites too!
Overdrive
Overdrive is a free service offered through local libraries across the nation,  that allows you to borrow and download a wealth of audiobooks for 21 days each. You can borrow up to 15 titles at a time. You just need a library card and make sure your library offers the service. Sign up for a free account and start borrowing online.  It is easy to download the Overdrive app onto your computer in order to transfer audiobooks to your devises. For iPhone, you can use the Overdrive app directly on your phone for listening. For my local friends, you can check it out through Multnomah Library. Overdrive also provides the ability to borrow kindle/digital book titles as well. We've enjoyed Roald Dahl titles (one of our family's favorite authors), Noel Streatfeild's Ballet Shoes series, Mrs. Piggie Wiggle series, Anne of Green Gables, Beverely Cleary books, The Boxcar Children, N.D. Wilson, and much more through this service. All of Read Aloud Revival's Best Audio Book Recommendations (with the exception of the Little House series) I found available through Overdrive.
Hoopla
Hoopla is another service offered by through the library that has tons of audiobooks as well. You can borrow 8 titles each month. Hoopla has a lot more Christian Audio titles, so you can find books like For the Children's Sake, Andrew Peterson's Wingfeather Saga series (my current personal favorite!), John Piper, Gloria Furman, Elyse Fitzpatrick, G. K. Chesterton, C.S. Lewis, and many other fabulous authors. I also found audio versions of many Shakespeare plays. I just finished listening to The Man Who Was Thursday by Chesterton with this service. Delightful. Currently listening to For the Children's Sake before launching into the new school year. They also have a wealth of classics too. Hoopla also offers movies for borrow.
Kindle/Whispersync
Another good option for cheap audiobooks is by using Amazon's Whispersync for Voice Ready deals, which is basically Kindle books with Audible narration. And you don't need a kindle device either. You can read Kindle books through Kindle apps on your computer or phone. If you find a kindle title you would like, look underneath the Buy Now button to see if they have a check box that says "Add Audible narration to your purchase for just $1.99/etc". They offer this audio addition feature at a great discount from buying it separately, but you are still getting the complete audiobook that can be used independently or together with the kindle book edition. You can actually find many classic kindle edition books that Amazon offers for free or just $0.99 and add audio for just $2.99 or less. Charles Dicken's A Tale of Two Cities, for example, is just $0.99 for kindle and audiobook! Check out Amazon's list of Kid's Titles with up to 80% off narration. This uses the Audible service without the membership cost. Titles can then be downloaded through Audible.com or using the Audible app on your phone. I discovered you could buy YWAM's Christian Heroes Then & Now biography series for the very best price by purchasing them this way. You can get the kindle edition for $7.50, and add the audible narration for just $3.49…which equates to getting the audio book for $11, which is the best deal around on this series (they normally sell around $15-20 for each audiobook version).
So that's how we enjoy hundreds of audiobooks for free or little cost!