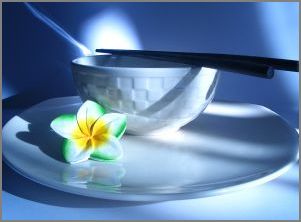 Here is my winter monthly menu plan! It works great to post it on the fridge, so it is easily viewable. It helps me to look it over each morning so I can get a head start on dinner preparations. I don't always stick strictly to it, as flexibility is always needed as plans change, but it is a helpful guideline to have. From my monthly menu plan, I made a monthly shopping list of ingredients needed for the recipes. So I have one menu plan and one shopping list. Have you realized by now how much I love simplicity!
For pointers on making a monthly menu plan, visit here.
Weekly Menu Ideas
WEEKLY BREAKFASTS
This is roughly our breakfast schedule, but it will vary depending on what Aaron has in mind to eat on that particular day!
Monday- Eggs, fruit, bread, biscuit or muffin
Tuesday- Oatmeal, apples, cranberries
Wednesday – Smoothie, biscuit, muffin or bread
Thursday – Oatmeal, apples, cranberries
Friday – French Toast, fruit
Saturday – Pancakes, Crepes, Dutch babies
Sunday – Smoothie, biscuit, bread or muffin
LUNCH IDEAS
Sandwiches, fruit, fresh salad
Fresh Juice, burritos with refried beans
Quesadillas
Leftovers
Regular Hot Dogs or add chili, baked beans, fresh juice, vegi
Soup, grilled cheese sandwiches, fruit, vegi tray
Main dish salad, fresh juice
Monthly Menu
I will gradually be linking these up to my recipes as I have time, that is, if anyone is interested.
WEEK 1 DINNERS
Monday – Vietnam Fried Rice (with vegetables)
Tuesday - Chili & Cornbread, raw vegetables
Wednesday – Parmesan Chicken, quinoa, baked vegi
Thursday -Shepherd's Pie with grain
Friday – Homemade Pizza, fresh salad
Saturday – Leftovers or Spaghetti
WEEK 2 DINNERS
Monday – Stir Fry
Tuesday – Spicy Lentil Soup, fresh salad, bread or biscuit
Wednesday – Chicken & Dumplings
Thursday – Ragout with rice, bean dish
Friday – hamburgers, baked beans, baked vegi
Saturday – Leftovers or Spaghetti
WEEK 3 DINNERS
Monday – Vietnam Fried Rice (with vegetables)
Tuesday -Garden Chowder, raw vegetables
Wednesday – Chicken Enchiladas w/corn, peas, refried beans
Thursday – Sloppy Lentils, baked vegi
Friday – Homemade Pizza, fresh salad
Saturday – Leftovers or Spaghetti
WEEK 4 DINNERS
Monday -Stir Fry
Tuesday – Chicken Vegetable Soup w/grain, biscuit or bread
Wednesday – Chicken Curry over rice, roasted vegi
Thursday – Black Bean & Sweet Potato Burritos, Salad
Friday – Chicken Ceasar Salad, stemmed vegi, biscuit or bread
Saturday – leftovers or spaghetti