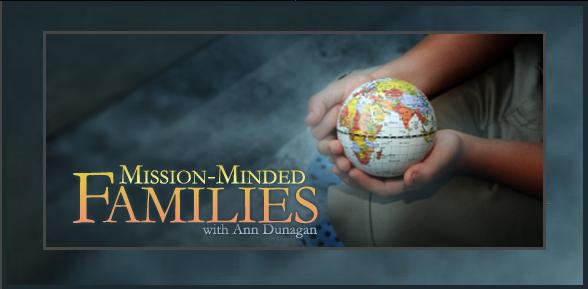 by Passionate Homemaking's monthly contributor, Ann Dunagan.
What do Blog-comments, Grace, and Gone With the Wind have to do with your IDENTITY in Christ? Lindsay's discussion for us this month focuses on IDENTITY. As I continue in my Q & A style format, I want to share with you my experiences and my heart (balancing raising 7 children while also being passionately involved in world missions).
Special Give-Away: At the end of this article is an opportunity to receive one of 10 FREE copies of Ann's book, The Mission-Minded Child.
Q. LINDSAY @ PASSIONATE HOMEMAKING:
How do you guard against comparing yourself with others?
A. ANN @ MISSION-MINDED FAMILIES:
What is it about us, as women, that drives us to compare ourselves — often so critically and so harshly? Why do we think so much about what other people think? Why do we keep a record of our faults and shortcomings, or crave that public pat-on-the-back (even from total-strangers) for a sense of approval?
Let me give you an example: If you're a regular Passionate Homemaking reader, did you happen to notice last month that my MARRIAGE post only received 11 comments? Considering the surrounding 10 posts, did you know that the average "comment-count" was 40, but my contribution received only 1/4 of that number? Comparing those 10 posts, my comments came in last place. Hmmmm . . . that's depressing. Even the next-to-last-place post (in my secret comment-count competition) had over twice as many as mine. Wow . . . Maybe I should quit. Maybe my writing is boring. Maybe nobody likes me.
Now, more than likely, you never even noticed my comment-count; and even if you did, you probably didn't care. But I do have to admit that it "bugged" me; and here's my point: As women of God, we can't live our lives by constantly comparing ourselves with others, or judging our worth by worldly standards. Comparison and self-criticism focus on the fear of men (or women), rather than the fear of God.
Q. LINDSAY @ PASSIONATE HOMEMAKING:
How do you properly understand God's love for you and finding security in Christ?
A. ANN @ MISSION-MINDED FAMILIES:
In a nutshell, I believe the key is GRACE. God loves us SO much. Once we've surrendered our lives to Jesus Christ and received His salvation through His Cross and Resurrection, God adopts us into His family. He becomes our Father and calls us His daughters. And isn't God amazing?! He's an infinite Creator, with unlimited possibilities. He's designed each of us to reflect His love and His glory, in a totally unique way. We're not here to become better than others, or to push-and-shove for that "first-place" in God's kingdom (like James and John in Mark 10:35-45). And we're not to rely on our self-efforts. Instead, we're simply to obey whatever God wants us to do (or "not" to do), relying on His strength and grace.
The Bible says, "For we are His workmanship, created in Christ Jesus for good works, which God prepared beforehand that we should walk in them" (Ephesians 2:10 NKJV).
God's path for you is not going to be the same as His path for me; and His unique GRACE for you is not going to be the same as His GRACE for me. This past month, for me, was a biggie. God's grace on my life included sending my husband to a dangerous area in BUDUDA, Uganda, where he preached to thousands of people, checked on hundreds of orphan children we're responsible for, and narrowly missed a head-on African collision). God helped me when missing my "big kids" — including a college son 2,000 miles away, and a grown daughter in a serious relationship with an awesome 2nd generation missionary "kid" from Niger (that's Sahara-desert-hot, predominantly Muslim, and one of the world's poorest nations). God helped me to pray for our oldest son, who's serving as a USMC 1st Lieutenant in a very hostile area in Afghanistan, and for our next-oldest son and newlywed daughter as they've been preaching in remote Hindu villages through PROJECT INDIA (in an area where believers are persecuted and average workers make only $2/day). That might sound tough (and I didn't even share the month's biggest challenge). But God empowers me, daily, with His continual amazing grace.
God gives each of us His identity in Him. We're not to compare ourselves with others, and we're not to compare our grace, or our family, or our husband, or our kids, or our calling, with others.
Q. LINDSAY @ PASSIONATE HOMEMAKING:
Can you tell us about your identity in Christ, and how you know God's mission for your life?
A. ANN @ MISSION-MINDED FAMILIES:
We're not to be known by what we "do" but by who we "are" in Christ, by His grace. We're all called to simply walk with God, and to live our lives with integrity before Him. As we walk with God, He may give us assignments along the way, but those job-descriptions are not who we are. Who we are is based on our relationship with Him. We're God's children, His daughters, and a vital part of His family.
I would like to end with a vivid and compelling "picture" I saw (in my mind) during a time of prayer about two weeks ago. It relates to the urgent need for world missions, helping orphans, and God's unique call on my life . . . and a dramatic scene from Gone With the Wind.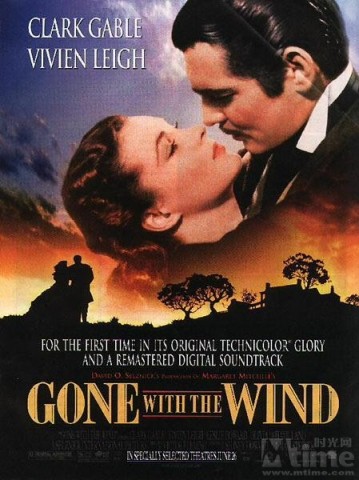 Recently, a lady in our church had a dream, in which she was walking through a beautiful mansion. As she went through some of the rooms, she she felt left out and unneeded. But finally, she found a particular room she loved. At last, she felt "at home" in the mansion; and soon, this woman was making friends and given a specific job to do, that was perfect for her.
Our pastor recently related this woman's dream in a sermon. He believed this mansion represented the Kingdom of God, and the different "rooms" represented various churches and congregations. Just as this woman had found her "place in the house" (finding a church family and a place of ministry where she could thrive) our pastor encouraged us to seek God for His purpose for our lives.
Using this example, I spent some time in prayer, asking the Lord to show me, more specifically than ever, my specific place and purpose in His Kingdom. As I was walking on a wooded trail surrounding our home, I felt like I saw a picture in my mind. I too was in a mansion, similar to the opening scenes of Scarlett O'Hara's home, "Tara," from Gone With the Wind. Then, in my thoughts, I felt led to go downstairs . . . to a massive basement. As I looked over the "room" (which suddenly appeared to be outdoors), I was reminded of another scene from Gone With the Wind, when Scarlett is searching for the doctor to come help with her friend Melanie's birth. In the movie, Scarlett walks through a graphic Civil War scene, where many wounded soldiers are lying in row-after-row on the ground, moaning for help. As the imagery is captured on film, the camera pans to a broader-and-broader viewpoint, as the intense scope of the Civil War's casualties are revealed. At last, when Scarlett finds the frazzled doctor and begs him to come help, he responds, "Are you crazy? I can't leave these men for a baby! They're dying . . . bleeding to death in front of my eyes, no chlorophyll, no bandages, nothing to even ease their pain!"
In my picture, I saw a "room" filled with people. As my view expanded, I saw a massive open-air crowd, of all ages. It included multitudes of faces, from all nationalities . . . and many crying children. The faces extended on-and-on, farther than I could even imagine. I knew they represented people from around the world who needed to hear about Jesus, and orphans who needed to be rescued, and SOULS. And just like that lone doctor in Gone With the Wind, there was hardly ANYONE working in this "room." People were dying everywhere, and the need was beyond anything I had ever seen. As I prayed, I simply felt the Lord say to my heart, "Ann, you and Jon are called to THIS room . . . but you're also called to go to other rooms in my house, to get others to come help. The need is great, and there aren't enough workers. Go to mothers, families, homeschoolers, and churches . . . but don't get distracted in the other rooms."
This image is very raw right now in my emotions. This is the first time I've shared it publicly, or written it down, but I felt it fit with this month's theme about identity. "Missions" is our family's place in God's Kingdom. We've seen desperate needs (even the past few weeks in Africa and India). We know we're called to reach the lost and to rescue orphans . . . and also, to recruit others.
This week, I want to do a drawing for 10 FREE copies of my book, The Mission-Minded Child – Raising a New Generation to Fulfill God's Purpose. To be entered in the drawing, go to 100 mission-mottos and pick one motto or quote. For a 2nd or 3rd entry, link to this post (on your blog, facebook, and/or twitter), and mention each in a separate comment.
And please do think and pray about this need in the "basement."
It's real.
And you could help.