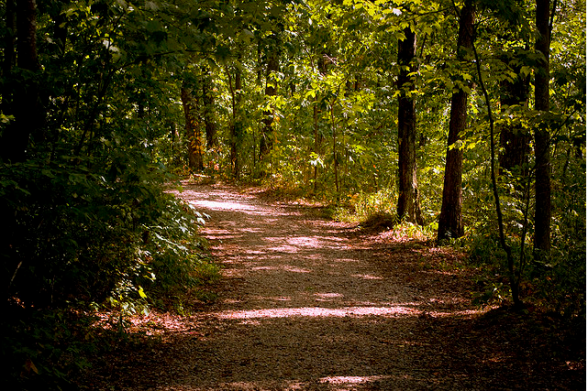 Before time began, God carefully designed and fashioned women. "So God created man in his own image, in the image of God he created him; male and female he created them" (Genesis 1:27). Did you know that our sweet Savior cherishes you as a woman? Right from the beginning of time, God declares that men and women together mirror the image of God. One without the other is incomplete. Men alone are not up to the task, but in partnership with women, we can display God's glory and character before a watching world.
As Gary Thomas so beautifully shares, "While the apostle Paul does ascribe a certain significance to the man's being created first, if you look at the line of creation, females are the culmination! Everything keeps getting more sophisticated, more intricate, until finally a woman appears – and only then does God rest."
Men and women together were recipients of God's blessing and commissioned to "be fruitful and multiply; fill the earth and subdue it. (Genesis 1:28)" We are not sideline cheerleaders but rather co-regents. We share the command. Of course we fulfill it in different manners, but we are fully responsible to be active in participating in God's stewarding commission.
While Eve led the way in the temptation in the fall, she also has an active role in our redemption. It was through the seed of the women that the serpent would receive his certain and annihilating destruction. "As it was through the woman that the craft of the devil brought sin and death into the world, so it is also through the woman that the grace of God will give to the fallen human race the conqueror of sin, of death, and of the devil."
Have you considered the numerous occasions where he chose to give women a special place during his life on this earth and lineage? Women have a special place in his heart. In the very genealogy of Christ (Matthew 1), we see the inclusion of Rahab, Ruth, Mary, and Bathsheba. He chose women of all different walks and backgrounds, the most unlikely of candidates, and yet, he graciously chose the meek and humble that His glory might be displayed to a greater extent. And He chose to be born of a woman. The beautiful miracle of the incarnation through a woman. He specifically honors one woman who pours expensive perfume on his feet (Mark 14:3-9), and declares that she knew and understood his purpose and who be remembered wherever the gospel was preached. Throughout his life on this earth, women walked by his side among his disciples.
And in the hour of his death, we see the presence of women mentioned at the foot of the cross (Mark 15:40-41). It could have been easily overlooked, but Mark stops and highlights their presence, emphasizing the care and devotion Jesus had for them. Jesus made sure his mother was cared for.
And most amazing, at His resurrection, we see Jesus presenting himself in His new body, risen from the dead, to the witness of women. "According to ancient Pharisaic law, a woman's testimony was inadmissible in a tribunal as too untrustworthy. Only men could give witness. So when Jesus rose from the dead – the most important event that has ever occurred or ever will occur – who was present to give witness and testimony? Women!"(Gary Thomas)

You are a unique creature fashioned beautifully in His image. You uniquely display His glory in a way that our men cannot. You might not have the strength of a man that images God's power and strength, no matter how you exercise those muscles. You are just not designed to have that physical physique and stamina to defend, protect, and provide. But you have the gentle, nurturing, sweetness of woman that displays His gracious loving-kindness, tenderness, and beauty. Woman is beautifully gifted to nurture, love, comfort, organize and support in ways that men just cannot fathom. Her words have power and influence. She can build her home or tear it down with her own hands.
1 Corinthians 7, "Don't be wishing you were someplace else or with someone else. Where you are right now is God's place for you. Live and obey and love and believe right there. God, not your marital status, defines your life." (The Message)
You matter and are valued, dear sister, not because men like you, or you have the perfect body, or are gifted in the ways you desire, but because you are made in the image of God, are loved by God, and are regularly empowered by God to make a difference in this world.