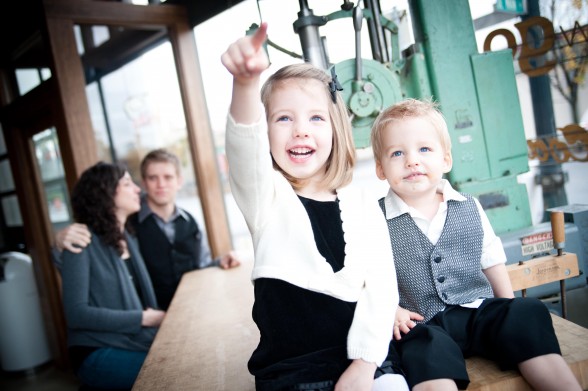 I want to take a moment and thank all of you who have so graciously offered your thoughts and encouragement in response to my recent survey. It has been a huge privilege to read through all your ideas! I am eagerly anticipating all that the Lord has in store for this blog in the new year.

November has brought some peace and simplicity to our lives after a month of traveling in October. We have been able to get back into our routine in keeping our home peaceful. One thing I started doing this month, was simply getting all our laundry and housecleaning done in one day – Monday of each week. What I love about this routine is although it is a busy day, I don't have to think about cleaning or laundry for the rest of the week. I can instead focus on my little ones, making yummy meals, and such. Getting those not so desirable tasks done first thing helps launch me into a good week. It may not work for everyone, but if you set your mind to it, it really was more workable than I thought. I can clean my house in two hours – bathrooms, dust, vacuum, and wipe down kitchen and floors. Set that timer and get to work!

Another goal this month was to cultivate some more special times with the kiddos. I get too easily distracted with homemaking or technology. One way that we have done that is to start attending our local library store time once a week. This gives us occasion to get out, enjoy the benefits of reading aloud, and also participate in a cute craft project. Since I am not a crafty momma, this has helped meet that need that my daughter loves. All for free! The kids love it…especially when we do it with another friend. I try to limit my outings to twice a week, so as to cut down on gas and save my energy. One morning out for library story time, and one morning out for errands.
We also started reading the Jesus Storybook Bible (I love this book!) while the kids are eating breakfast at the table. We keep our devotional book at the table so it is ready to go each morning. And in the last month, we have nearly finished the whole book. And then we'll start again! We use this time to read, work on our memory verses, and pray together. It has been so fun, and they are contained in their seats, so I can keep their focus well. It has been so sweet to plant seeds of the gospel in their precious hearts. And my daughter will not let me forget…every morning she states, "can we read the story?" If I can accomplish nothing else in my day, this quality time is of greatest Kingdom building importance.
Another recent release that looks awesome for family devotions is  Long Story Short: 10 Minute Devotions to Draw Your Family to God. I cannot wait to get my hands on this one.
We're Moving!
We actually placed an offer on a cute house, and will be moving here before the year's end, Lord willing. It happened really fast. We looked at it on Sunday, placed an offer down on Monday, and she signed on our offer on Wednesday. The Lord totally opened the doors. And the beauty of it is that we will be so close to our church community, Aaron's work, and in a house that is perfect for hospitality. I am eager to be able to have a little more room to love on people through our home. And the kids will have a yard to run around in! After being in a condo for the past 4.5 years, this is a huge blessing! So I am thrown into the world of packing amidst the holidays. We are super excited…this has been our dream for a year now. We didn't sell our condo, as the market has been dead, but the Lord has opened the doors for us to find a good renter to cover our expenses.
Any tips on how to simplify the moving process that you'd like to pass on to me? I've never really moved in my life. I was born and raised in one house and then moved my simple bedroom belongings when I got married. So this is the first real deal!

Holidays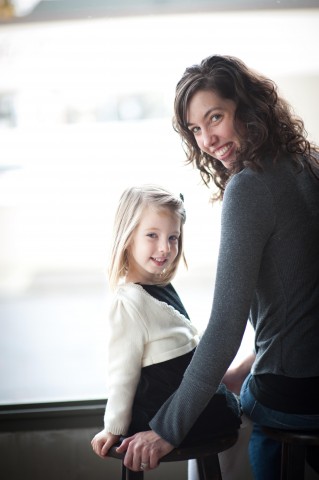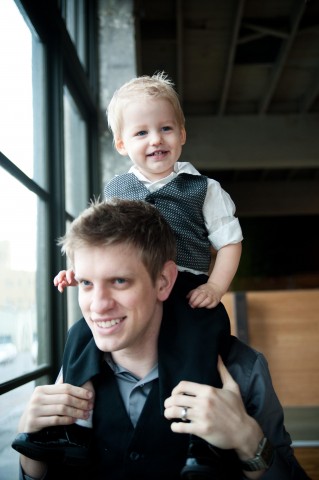 We had a sweet Thanksgiving holiday with both sides of our family, enjoyed the local Macy's parade, found a lovely $10 Christmas tree, and are simply enjoying a wonderful holiday season. I love Christmas! I love being able to step back and refocus at the end of the year around the goodness and beauty of our Savior's coming. I love doing our Advent celebration with our Jesse Tree (check out the new free updated Jesse Tree devotional), and cultivating new family traditions. I love buying and making gifts (vanilla extract, chapstick, peanut brittle, canned goods, photo books, etc) for our family and extended family. I love being able to bless my husband with surprises. Now if I can just reign that in so I don't overspend.

1000 Gifts
As promised, I am monthly listing out many of my blessings as recorded in my gratitude journal. This exercise has been so helpful for me, and I recommend it to anyone, especially if you battle with depression and anxiety, like myself. I am up to 180 gifts listed in the last 30 days. I'm on my way to listing 1000 gifts that God has given me. Every time I am tempted towards depression, I stop, and continue on my list. It is so helpful in restoring my joy.
#27 – To start the week off well with a clean house and laundry tucked away
#28 – A date night out with my love
#31 – A good night's sleep
#32 – Playing a card game with my Karis and laughing together
#37 – Warm soup on a cold night
#42 – Bringing a meal to a friend
#43 – Sourdough bubbling up
#52 – Cold wash cloths on a feverish body
#59 – Dancing with my little ones as we worship Jesus
#68 – A freezer full of food for the winter
#70 – A head massage
#77- The fun of bringing trikes indoors
#78 – Titus inventing a drum from a blender
#86 – Little hands sneaking raisins from the cupboard
#88 – A cozy bearskin rug
#98 – Being feminine
#99 – 15 people in a cozy condo with every bowl and plate in use
#104 – Free access to the throne of grace amidst every minimal activity – in my closet, car, or at my sink.
#106 – Cheesecake ice cream – "my one weakness!" – (A line from Lark Rise to Candleford - a sweet clean family movie series we started watching recently)
The more I start to record these little gifts, the more He is opening my eyes to see!
By the way, the Lord also lead me to write out my personal testimony this month. I have added it to the About tab above. I pray this would encourage you all as you learn of my own personal struggles and finding victory in Christ.
November Reading
Because He Loves Me: How Christ Transforms Our Daily Life by Elyse Kirkpatrick has been a beautiful challenging reading on understanding who I am in Christ. I have found it very encouraging in learning how to apply the gospel to every day life. It is so easy to go through our daily life without even considering the gospel's implication and how it can grant us victory over sin and transformation. Learn your true identity and how to live it out.
1000 Gifts: A Dare to Live Fully Right Where You Are by Ann Voskamp has been a truly life-changing read. This woman is an amazing writer! She pierces to the heart in dealing with ingratitude, and how to transform your life into a joy and grace filled daily experience. Her challenge to record 1000 gifts of the little things that God has done for you, has been helping to grant me victory in attack of anxiety, depression, and discontentment. It is truly a call to the full and blessed life through cultivating thanksgiving.
May you all have a blessed holiday season!
Thank you to our new sponsor for December: Graham Gardens - a wealth of natural body products, soaps, lotions, and cremes for your family.
Our family photos pictured here were taken by my lovely sister, Christa Taylor Photography. If you are local, I can highly recommend her!