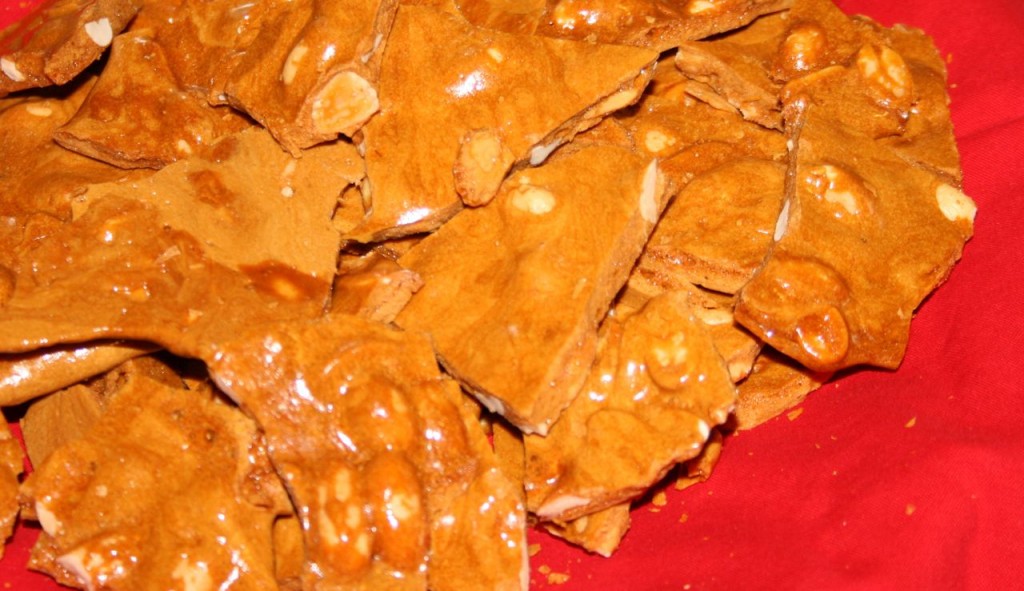 My Papa is a big peanut brittle fan so I like to make him a batch of it for Christmas. The problem is that most recipes for peanut brittle are based around corn syrup. I prefer to avoid this ingredient, so my goal this year was to make my own peanut brittle from natural sweeteners. I am hear to announce that I have been successful. Thanks to the inspiration of this recipe and some further tweaking and adapting, I am excited to share this yummy candy treat with you. This is another great gift idea that is simple, delicious and more healthy for you.
1 cup Sucanat/rapadura
1/4 cup honey (I am sure you could use maple syrup here if desired)
1/4 cup water
1 cup peanuts, raw or salted as desired
2 tablespoons coconut oil
1 teaspoon vanilla
1 teaspoon baking soda
1. Grease a large cookie sheet. Set aside.
2. In a heavy 2 quart saucepan, over medium heat, bring sucanat, honey, and water to a boil. Stir until sucanat is dissolved. Bring to a boil and add coconut oil and vanilla, stirring constantly until mixture reaches 280F on the candy thermometer. If you don't have a candy thermometer (like me!), then you want to have a cold glass of water nearby and drop a bit of the mixture into it every few minutes until it forms a stiff ball in the water. This will confirm that it is hot enough.
3. Add peanuts and continue stirring until temperature reaches 300 degrees F (150 degrees C), or for another 2 minutes or so, or until a small amount of mixture dropped into very cold water separates into hard and brittle threads.
4. Remove from heat and quickly stir in baking soda. Work quickly and pour at onto cookie sheet, spreading out with the spoon to form a thin layer in a rectangle shape. Cool and then break candy into pieces. It takes about 10-15 minutes to cool. Store in a covered container.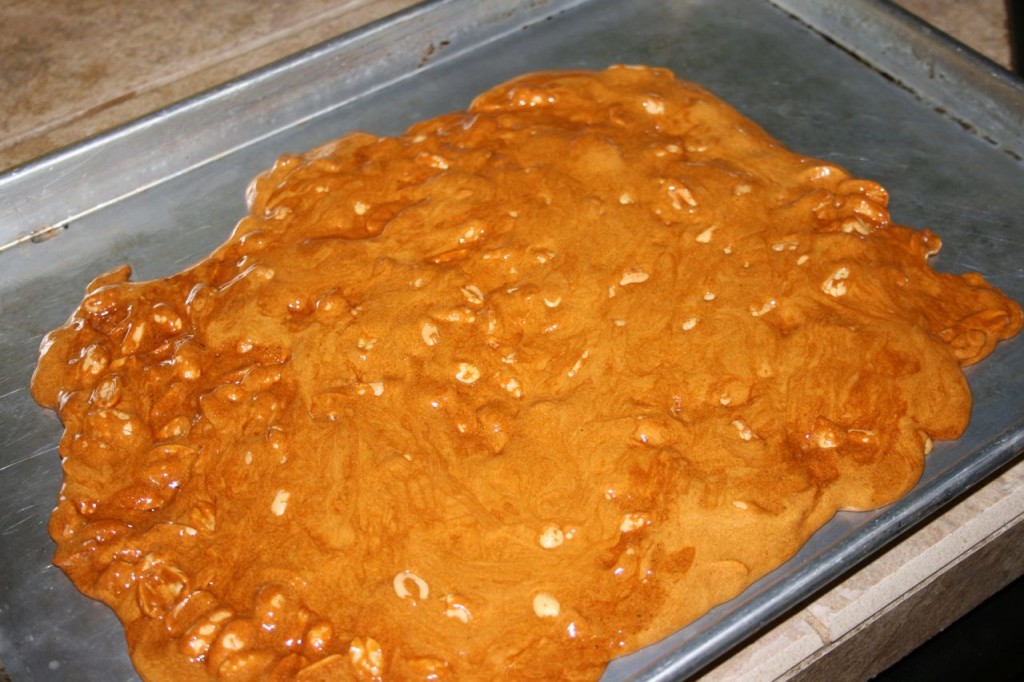 This post is a part of the Healthy Holiday Eats and Treats Carnival! Check it out!