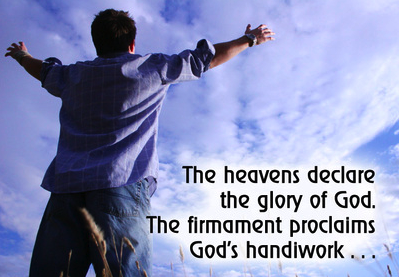 Today is Earth Day…a day to rejoice in the glorious creation that God has bestowed unto our care! Why should I, as a Christian, be concerned with creation care?
"God writes the Gospel, not in the Bible alone, but also on trees, and in the flowers and clouds and stars." – Martin Luther
As Romans 1:20 says, "For ever since the world was created, people have seen the earth and sky. Through everything God made, they can clearly see his invisible qualities – his eternal power and divine nature. So they have no excuse for knowing God."
Isn't that a beautiful reminder that God's truth is communicated as we observe His glorious creation? He uses His creation to draw people out of darkness and into His marvelous light as they see His beauty displayed in His landscape. Should we not together actively seek to preserve the beauty of His creation by good stewardship? Together we can join hands and make a difference by careful decision making in our every day life.
Martin Luther continues, "Now if I believe in God's Son and remember that He became man, all creatures will appear a hundred times more beautiful to me than before. Then I will properly appreciate the sun, the moon, the stars, the trees, apples, as I reflect that He is Lord over all things."
He indeed is Lord over all creation! Being concerned about His creation, the environment, is one simple way of offering up worship to our King! He entrusted this earth to man's care from the beginning of time…let us seek together to care, grow and nurture it as He intended.
What practical ways can you take part in being a good steward?
It starts with a change of heart. It starts with a vision of good stewardship and a desire not to increase waste and trash. It proceeds then with creatively seeking to reuse, recycle and simplify! Changing our mindset leads to a simpler and more enjoyable life.

Take the quiz! To help consumers further separate fact from fiction this Earth Day, Cotton Incorporated has created an interactive quiz, "Do You Know Green?" on its website. Although I could do without the ladies and silly prices, I found this quiz helpful in increasing my green knowledge.
10 Ways to Go Paperless – by Eco Child's Play – Get ride of junk mail and utilize the library are two tips from this list!
40 Ways to Go Greener at Home – by Simple Mom – A great cumulative list! I love the idea of always checking craigslist and freecycle before buying anything new! It works! You would be amazed at what kind of items you can find on there.
Creative Repurposing – by Keeper of the Home – how can you creatively seek to reuse items that you would normally throw out? This is one simple way to decrease waste and save money. Check out Stephanie's new e-book while you are at it!
Kitchen Energy Saving Tips
The Value of Houseplants
Check out more in my Green Living archives!
My Favorite Green Reads
Easy Green Living: The Ultimate Guide to Simple, Eco-Friendly Choices for You and Your Home by Renee Loux
– This is the best resource I have found with tons of information connecting you to the most natural options for your home. Highly recommend!
Simplify by Paul Borthwick- practical step by step suggestions to simplify your life from a Christian perspective. I love when the focus of the challenge comes from the Word of God in order that our lives may be used further for His glory.
The Green Kitchen Handbook by Annie Berthold-Bond – a great kitchen resource for simplifying and organizing
your kitchen to become a healthy place.
Clean House, Clean Planet by Karen Logan – a wealth of simple household recipes with products you have on hand to make your home clean, green, and safe for your family. Love this book for all it's housecleaning tips and recipes!
"Let him who possesses a field, so partake of its yearly fruits, that he may not suffer the ground to be injured by negligence; but let him endeavor to hand it down to posterity as he received it, or even better cultivated. Let him so feed on its fruits, that he neither dissipates it by luxury, nor permits it to be marred or ruined by neglect…Let every one regard himself as the steward of God in all things which he possesses." – John Calvin
How can you seek to be a good steward today? What tips do you have to share in changing your mindset and lifestyle to be a better steward?