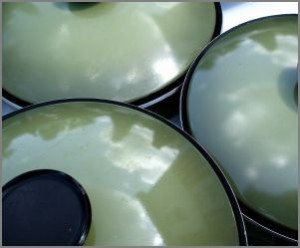 Here are a few green living tips that I have been learning as of late…every little bit helps to becoming a better steward of the resources God has entrusted to us!
1. Turn your oven off ten to fifteen minutes before your cooking time runs out, as your food will continue to cook without even using the extra electricity!
2. Use your lids while cooking on the stove top with pots and pans. I always did not want hassle with the lids and getting them dirty and all (who wants extra dishes?), until I realized I can prevent an additional mess of splattered foods all over my stove top (which is harder to clean) by using the lids, as well as decreasing the cooking time. You can save electricity by simply keeping your pots covered while cooking!
3. For hard boiled eggs – bring your eggs and water to a boil and immediately turn the burner off, while leaving the lid on. Set your timer for 15 minutes and you will have hard boiled eggs without the use of so much electricity!