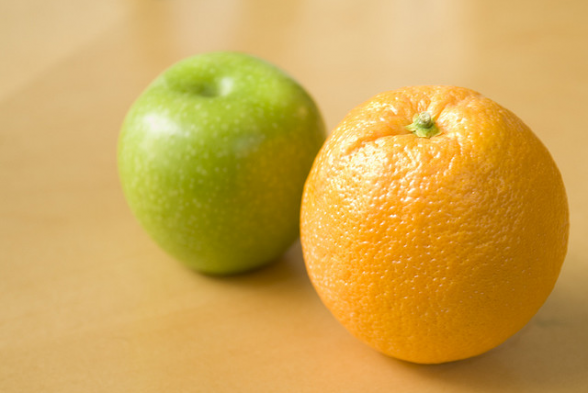 I have struggled with comparing myself to others since my childhood when I would compare the giftings my sister had in relation to my own. She was more gifted creatively, musically (having to put half as much into her practice as I), and physically. I knew nothing about how to take care of my hair, makeup, and dress attractively. Practically everything I know was gleaned from her. She could speak well and won numerous awards where I miserably failed in speech/drama class.
And you know where all these comparing and envious thoughts got me? The truth is, they got me no where. It damaged relationship, stirred up discontentment, and robbed me of fruitfulness in my own life and relationship with the Lord.
In all reality, I doubted God's goodness. This was at the core of my sin. I thought that if I was in the spotlight, then I would be happy. I imagined that if I had her giftings, I would be happy. I doubted His love for me. In my heart of hearts, I thought that God didn't care about me unless I looked and acted in that manner. I wanted to be acknowledged. How far from the gospel I had slipped! I needed to stop those envious thoughts with the gospel truth – I am a recipient of undeserved mercy. The cross is the undeniable evidence that God loves me. He was willing to separate himself from heaven's glory, come to earth, and suffer and die in my place. He chose to graciously love the unlovely. Through His resurrection, His love for me is secured. I am a guaranteed recipient of His grace and mercy and eternal life. His righteousness has become mine. I needed to stop and mediate upon these simple truths:
"For the Lord is good." Ps. 100:5
"And we know that for those who love God all things work together for good, for those who are called according to his purpose." Rom. 8:28
"No good thing does he withhold from those who walk uprightly." Ps. 84:11
The foolishness of envy is brought to light through these passages:
2 Cor. 10:12, "Not that we dare to classify or compare ourselves with some of those who are commending themselves. But when they measure themselves by one another and compare themselves with one another, they are without understanding."
Do you see that? To compare myself with another is a sign that I am ignorant. I am without understanding. I have forgotten God's selfless love for me.
Upon learning that he would be martyred, Peter responds to Jesus: "Peter turned and saw the disciple whom Jesus loved [John] following them…When Peter saw him, he said to Jesus, "Lord, what about this man?" Jesus said to him, "If it is my will that he remain until I come, what is that to you? You follow me!" (John 21:20-22)
Jesus brings it home. When Peter wants to know what will happen to John, Jesus simply says, "what is that to you?" It was an eye-opening jolt to reality. Jesus was challenging Peter to not even go there. Don't even let the thought go through you mind. If the Lord wills that another receives the blessings and giftings I desire and don't receive, or is not the recipient of the struggles and sufferings that I am called to endure, what is that to me? God has a unique plan and purpose for me, and it is not for me to know the outcome of another's story. He is creating a beautiful tapestry of my life. Instead, my eyes should be fixed on my Savior. Jesus offers the simple command, "You follow me!"
As Carolyn Mahaney shares in response to this passage, "He [Peter] did not need to hear or do anything else. These three little words were sufficient to enable him to face the agonizing death assigned to him by God: You follow me! Our Lord gives us the same command. For every unwanted experience or withheld blessing, the Lord would say to us: You follow me! And just as these words were enough for Peter, so they are enough for us.They are all we need to hear and obey in order to glorify God in every difficult experience God assigns us. You follow me!"
God's love for you is real. It is eternal. Your purpose is to follow Him. Not to look around horizontally to the people around you, but to fix your eyes vertically on the cross and our beautiful Savior.
God's grace can free us from the destructive comparison thoughts if we stop, pray, remember the gospel, confess our sinful doubting of God's goodness, and embrace His love for us.
Another powerful response to envious thoughts is to stop and pray the Lord's blessing upon that person. I remember when recently struggling with envious thoughts of another's successful ministry, a true friend stopped me and said: "Just pray for them. Pray that God would bless their work." That is certainly not an easy task, nor did it prove to change my feelings overnight. But in the end, God mercifully changed my heart. God can change us into loving people as we confess our sins and seek freedom in the cross of Christ.
And finally, start journaling your thankfulness. Have you thought about how He has immensely blessed you lately? The simple fact that He loved and died for you is an immeasurable gift. Start making your own thankfulness journal, recording his gifts to you every day. And see your life transformed!
God created an apple and an orange both within the fruit category but that is the only thing that is the same between them. In all other ways, the taste, texture, color, and smell are completely unique. Different but equally delicious. In similar manner, you are a unique and beautiful person, fashioned with your own set of gifts. Every part of the body of Christ is valuable and needed for the health of each other (1 Cor. 12:12-26). Don't get caught up in comparing yourself to the head, hand, or neck of the body. Focus rather on serving the Lord together – we all have something unique to contribute that another cannot offer. Let's follow Him together!
Recommended Reading:
For further rich thoughts on the topic of envy, I heartily encourage you to read Girl Talk's thorough series on this topic, which can be found here or in a PDF version here.
Pleasing People: How Not to be an "approval junkie" by Louie Giglio
When People are Big and God is Small: Overcoming Peer Pressure, Codependency, and the Fear of Man by Ed Welch