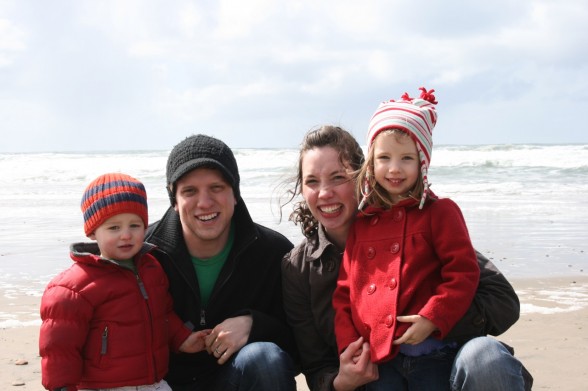 I finished unpacking my final boxes this month, and what a joy that was. I feel so much more settled and our pictures and photos are on the walls making it our home. We've been doing some more focused organizing and gardening to get things arranged to make them workable for our family. The Lord also provided some great renters for our condo this month! This was a huge blessing and answer to prayer. It had been vacant since our move (for 2.5 months), so the Lord really stretched our faith in His provision, but He was faithful once again!
I am 4 1/2 months along (otherwise known as 22 weeks) with #3 and we are doing very well. Naps have still been essential, but my little ones surely keep me busy and distracted. I cannot wait to see our new little one. Thankful to be able to prepare for another homebirth with my same faithful midwife. Mommy's belly is certainly expanding. I have to mention how much I have loved my Bella Band though! I have been able to wear my normal jeans all along with this little helpful tool. And now that I am starting to wear maternity jeans, it is helping keep them up! What a blessing!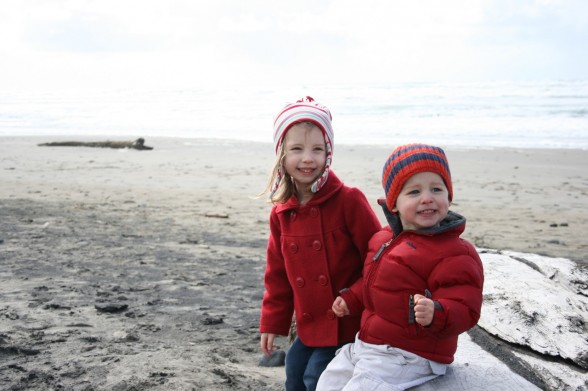 We just returned this past weekend from an inspiring weekend beach trip to our favorite spot on the Oregon Coast. It was such a rich time. Scheduling in time for rest is so fruitful for the soul. I enjoyed delving into the Word more, reading more on identifying the strongholds in my life (via Idols of the Heart by Elyse Fitzpatrick), and just basking in the beauty of God's creation. God is good!
March Blessings
I am continuing on in my recording of 1000 gifts to tune my heart towards starting each day in a spirit of thankfulness. I have been lazy and stopped it for a bit of time, but the Lord challenged me anew this month to continue on in my pursuit. It is so refreshing to start your day journaling His gifts. I hope you can join me in this pursuit! Here are some of His sweet gifts to me this month:
#294 – accountability time with a sweet sister
#295 – a missing special dolly for Titus is replaced
#297 – Quinoa porridge
#306 – unpacking the final room
#308 – the ability to read
#310 – learning her ABC's (I love hearing Karis says words and trying to identify the starting letter – so much fun!)
#313 – a friend's shoulder to cry upon
#314 – an evening stroll as a family in the Spring sunshine
#318 – utilizing our basement for worship practice
#321 – little hands to help mommy
#325 – two little ones sleeping soundly together
#326 – grace to wake up at 5:30am even after a poor nights rest
#328 – giggling babies under the blanket
#331 – sweet kicks in my womb
#334 – enjoying glimpses into history and amazed at the privilege to learn
#338 – a greater understanding of God's amazing love
To be continued…
March Reading
I have been inspired by my friend, Kat (through her awesome blog, Inspired to Action), to begin to listen to more books on CD or via my ipod. What a great way to get some good books and sermons listened to while our are doing various housecleaning or traveling. I started listening more while I did my housecleaning, laundry, and dishes, and found I really could get a lot listened too when I used this time wisely and discovered that I enjoyed doing these tasks more when I had something enjoyable to listen too. And with one ear bud in and another out, I can always hear the needs of my children and stop to address them. Sermon apps such as Mars Hill Church and Revive Our Hearts are my favorites for Christian living/doctrine inspiration. Christianaudio.com also offers a wide selection of books, and I especially love their monthly free downloads. Audible.com has a great selection of books as well at very reasonable prices. For a wide selection of free public domain books, visit LibriVox.
Unbroken: A World War II Story of Survival, Resilience and Redemption by Laura Hilenbrand – I listened to this book on tape this month and was in utter amazement and awe the whole way through. I couldn't stop listening. It is a powerful story of courage and redemption highlighting the life of a World War II prisoner of war. You see immense struggle, purposelessness, and God's grace entering in the end via his salvation to birth a story of beautiful forgiveness. Highly recommended!
April Theme: Hospitality
I am excited to announce that our April theme at Passionate Homemaking will be all about hospitality and cultivating a mission-minded family and lifestyle. I am excited to share about how to make hospitality and loving on others doable and practical while being wives, mothers, and homemakers. I look forward to hearing your thoughts and ideas too!
Thanks to The Willow Store (dryer balls, cloth diapers, menstrual care and more!), Apple Valley Natural Soaps (a wide assortment of natural homemade soaps), and Paula's Bread (every appliance you need for a natural kitchen!) for your sponsorship of Passionate Homemaking for April!
What has God been doing in your home this month?