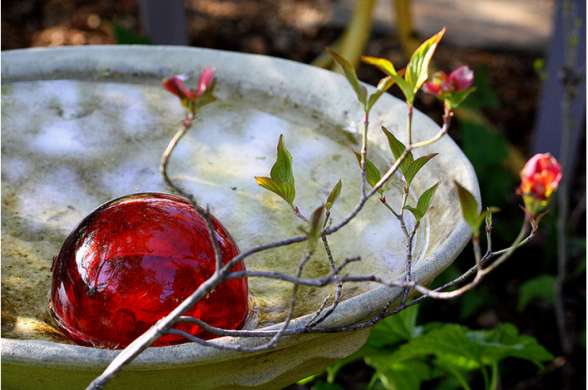 I lay awake as the hours slipped by. Sleepytime tea, melatonin, protein snack, reading. This cycle repeats trying to get my mind to turn off and let go into sleep. As darkness surrounds me and others sleep soundly nearby, I battle doubt, fear, desperation. Darkness brings such lies and fearful thoughts into my mind. I have been dealing with insomnia for nearly three years now. I don't remember the last time I actually enjoyed the recommended eight hours of sleep, not from lack of desire or intentionality. I've tried nearly every natural remedy, suggestion, drug, or sleep specialist. I know the feeling of desperate tears falling down my cheeks as I cry out for relief in these dark moments. Day by day, I struggle for strength to face the challenges and responsibilities of each day.
If you are in a place of desperation right now…struggling to trust the purpose and plan of our Lord…if your husband is out of work, and the finances are running dry. If you are sick and weary from a long term illness. If you just tired of holding down the fort and dealing with kids that are bickering and fighting hour after hour…I know the feeling.
In one of my moments of desperation, God spoke three little words of truth to my soul: "My daughter, I am the God of rest, comfort, and strength for you today. Don't worry about tomorrow. Simply embrace my rest today."
He is the God of REST:
"My presence will go with you, and I will give you rest" (Ex. 33:14)
"My soul finds rest in God alone; my salvation comes from Him. He alone is my rock and my salvation; He is my fortress, I will never be shaken" (Psalms 63:1-2).
"Come to me, all who labor and are heavy laden, and I will give you rest.Take my yoke upon you, and learn from me, for I am gentle and lowly in heart, and you will find rest for your souls. For my yoke is easy, and my burden is light" (Matt. 11:28-30).
He is the God of COMFORT:
"Blessed be the God and Father of our Lord Jesus Christ, the Father of all mercies and God of all comfort. Who comforts us in all our affliction…for as we share abundantly in Christ's sufferings, so through Christ we may share abundantly in comfort too" (2 Cor. 1:3-5).
"Now may our Lord Jesus Christ himself and God our Father, who loves us and by his grace gave us eternal comfort and a wonderful hope, comfort you and strengthen you in every good thing you do and say" (2 Thess 2:16-17).
"As one whom his mother comforts, so I will comfort you; you shall be comforted in Jerusalem. You shall see, and your heart shall rejoice; your bones shall flourish like the grass; and the hand of the Lord shall be known… (Is. 66:13-14)"
As our loving Comforter, He stands by our side to minister soothing balm to our needs. He is my Comforter, providing everlasting comfort for my soul. He shares it abundantly. Under His wings my soul can find refuge and hope.
He is the God of STRENGTH:
"For the eyes of the Lord run to and fro throughout the whole earth, to give strong support to those whose heart is blameless towards him" (2 Chron. 16:9).
"Have you not known? Have you not heard? The Lord is the everlasting God, the Creator of the ends of the earth. He does not faint or grow weary; his understanding is unsearchable. He gives power to the faint, and to him who has no might he increases strength…they who wait for the Lord shall renew their strength; they shall mount up with wings like eagles; they shall run and not be weary; they shall walk and not faint" (Is. 40:28-31).
"Fear not, for I am with you; be not dismayed, for I am your God; I will strengthen you, I will help you, I will uphold you with my righteous right hand" (Is. 41:10).
Dear sisters, He will kiss, bandage up your wounds, pick you up again and again and hold you in His arms and whisper words of love in your ears. Let go and rest in His arms. He brought you, O daughter, from the ends of the earth, from the farthest corners, from the depths of your sin, to be his own precious child. He will not cast you off but offers His very presence to be with you all the days of your life. He is my God! He is with me! He promises to uphold me with His very own arm – the strongest and most reliable arm available for me.
Don't put your hope in health, sleep, the perfect job or circumstances; put your hope in the rock that cannot bend against the tide. The enemy who fights against you will be no more – he will perish forever. Our Lord holds your hand. He is the God of help and strength. Find your strength today by sitting at the Master's feet, as strength is found in His fellowship.
I may struggle with this battle of insomnia for the rest of my life…only God knows. But I do know that He is a very present help in trouble and brings great good in my life through this trial. And my life is bringing glory to Him as I embrace the trial and seek to cling desperately to His hand and be faithful with the strength that He alone provides.
"The Lord is my portion, says my soul; therefore, I will hope in Him" (Lam. 3:24).
"Look around you and be distressed,
look within you and be depressed.
Look to Jesus, and be at rest."
- Corrie ten Boom