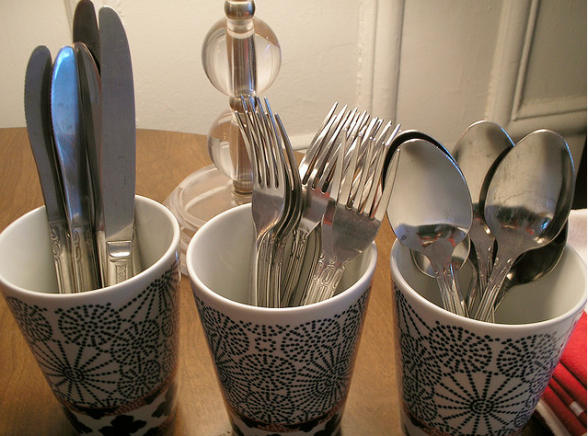 I have found simple meals as one of the key methods for allowing our hospitality to be practical and doable. Remember, you don't have to serve a six course meal in order to extend hospitality! One pot meals can be just as warm and inviting to those who come into your home! And you don't have to have a full scale set up on the table either. Spread out your food on the counter with a pile of plates, utensils, and such and allow your guests to serve themselves. There is certainly freedom to use paper plates and napkins as well! This makes for easy clean up. Whatever it takes to make it doable for you…use those ideas and go for it! God will richly bless your heart to serve and you will be storing up treasure in heaven through the process.
1. Make the Same Meal.
One of the best ideas I have discovered is to chose one or two of your favorite meals and rotate them for your hospitality guests. Stick with only one recipe/meal plan if necessary. Here are some of our favorite meals:
Pasta Presto – this recipe gets rave reviews wherever we serve it, and trust me, we have served it dozens of times for guests. It takes only 15-20 minutes to prepare, and is well received by adults and children with its pasta base. It is easy to use brown rice pasta for the gluten intolerant and it is simple to serve the feta cheese on the side for the dairy free or substitute with goat cheese. With a simple green salad, this is our favorite go-to recipe for hospitality.
Chicken Cordon Bleu – Another easy favorite that is creamy and rich!
Coconut Brownies – this recipe takes only 5 minutes to prepare and 10 minutes to bake, and is an all-time favorite for hospitality. It is unique enough with the coconut additions that it is a special change from standard brownies. Serve with coconut or vanilla ice cream for a delicious dessert. I always keep the ingredients on hand for these brownies as it is easy to throw together for last minute guests.
Popcorn - whether it be simple stove top popcorn buttered and salted or caramel popcorn, you can't go wrong with this simple after dinner snack/dessert! I honestly serve this all the time to guests and we love it!
2. Utilize your Crockpot.
Anything in the crockpot makes a simple dinner. We like to try to serve something on the nicer scale for company. Many times I will make a chuck roast and cook it on low all day. This makes for easy dinner preparation. The last thing you want is to be hustling around the kitchen extensively while your guests arrive. The crockpot is a real favorite because all your preparation takes place in the morning. On other occasions, we like to barbecue something for our guests. This balances the task and helps include my husband as well in our preparations.
Favorite Crockpot Meals:
Chicken/Beef Enchiladas
Shredded Beef/Pork Sandwiches
3. Potluck It!
Distributing the weight of food preparations among your guests makes an easier load for you as well as helps include your guests in the preparation, which helps make them feel more comfortable as well. You can provide the main dish, and have a guest bring a salad and another guest bring a dessert. You could also choose a theme: mexican, italian, etc. and have your guests bring their favorite dish that fits the theme. Other ideas that we have done include:
- Waffle Night - breakfast for dinner is so much fun! In this case, I provide the batter, and my guests provide various toppings: whipped cream, syrup, berry sauce, etc.
- Taco Feast - Another popular idea that is easy and always well received is a taco night. I usually good up a big pot of refried beans, and guests can bring corn tortillas, cheese, lettuce, olives, sour cream, salsa, guacamole, etc.
- Spaghetti Feed – Can you go wrong with spaghetti? Cook up some spaghetti noodles and have three types of sauces: marinara, alfredo, and pesto. Serve alongside a salad and french bread, and you have a yummy meal.
What are your favorite simple meals for hospitality? Please share your links in the comments below.