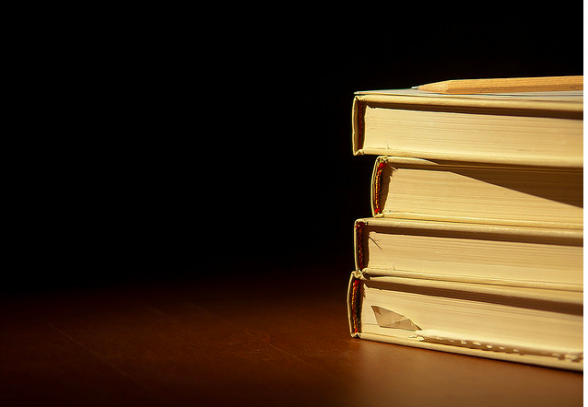 I just love starting a new year with a fresh list of wonderful reads for me to devour! Reading is one of my favorite pastimes, and I have to be diligent to weave in small reading moments here and there, while juggling my various responsibilities, but it is so worth it. My reading moments might be found in a thirty minute window while the kiddos take a quiet rest/nap time, or a brief chunk of time before bed, but the rich nuggets that I take away while reading the inspiring lives of fellow man, biographies, classic novels, inspirational materials, and more, are the fuel that keep me strengthened day by day to live my life to the fullest, and to understand the culture and historical times around me that I might be a more effective ambassador for Christ now. Reading is a little taste of heaven for me. Each year for the past 5 years I have posted my reading list on this blog and checked off the books as I have read them, and it has been a wonderful source of accountability…so here we go again.
How do I pick which books to read? Well, I try to balance my reading with classical literature for the purpose of continuing to train and teach myself so that I might be an effective teacher to my own children. I love learning and want to inspire my own children in this way. I participate in a classics book club for accountability and deeper discussion in this area. Classics are balanced with biographies so that I might be challenged to grow from the lives of courageous people (especially fellow believers) that have gone before me. Along with these, I pick a few inspirational reads from times gone by as well as contempory authors. And lastly, I pick a few titles that simply apply to my current roles as wife and mother so I might be continually encouraging my soul in my mission. So you'll see I pick 2-3 or more from each of the above categories.
A Little History of the World - E. H. Gombrich – a solid overview of history written actually for children but a great educational tool for this mommy too!
Problem of Pain – C.S. Lewis – I love reading from the old great theologians, so Lewis' work on understanding the purpose of pain and suffering will surely get me thinking.
Amazing Grace – bio on William Wilberforce – Eric Metaxas – it's truly valuable to read at least one good biography each year to help inspire us onward through the lives of men and women of faith.
The Brothers Karamazov – Fyodor Dostoevsky- I read Crime and Punishment this last year and really loved the redemption protrayed in Dostoevsky's works, so I knew I must attempt the big one.
Unfashionable: Making a Difference in the World by being Different – Tullian Tchividjian – I read Tullian's Jesus + Everything = Everything this past year and have deeply challenged by his call to keep the gospel the main thing. I wanted to read this book to continue reminding me of my purpose to live intentionally for the Kingdom.
Instructing a Childs Heart – Tedd Tripp – Tripp's book Shepherding a Child's Heart has always been one of my favorite books on child training, so this companion/sequel volume is a great resource for really getting to the heart of the matter.
Rich Mullins: A Devotional Biography - James Smith – this biography has been on my list for far too long. I'm going to actually read it this year!
Ten Ways to Destroy the Imagination of your Child – Anthony Esolen – a discussion of ten points on the cultural trends of education, technology and overscheduling of activities hinder the imagination development of our children and what we can do about it.
Keep a Quiet Heart - Elisabeth Elliot – it's time for a re-read of these short inspirational writings from a dear women of faith.
Discipline: the Glad Surrender – Elisabeth Elliot – lacking self-discipline? I sure am. This timeless volume of truth will surely be a wonderful tool.
Reflections on Joan of Arc - Mark Twain – we studied the life of Joan of Arc recently with the kids during our study of the Middle Ages, and I was really curious to learn more about her life. When I discovered that Mark Twain had written a book on her, I knew I had to check it out.
At Home: a short history of private life by Bill Bryson – This looks like a fun read detailing the history of every room in the house, and the domestic story behind each artifact.
Joni & Ken : an untold love story - Joni Eareckson Tada – the beautiful love story to be released this April on the life of quadriplegic Joni Tada and her husband Ken of thirty years.
Raising Real Men: Surviving, Teaching & Appreciating Boys – this book comes to me highly recommended as a wonderful resource in raising boys who will be men of faith and courage.
The Gospel for Real Life: Turn to the Liberating Power of the Gospel…Every Day - Jerry Bridges – We so easily forget the beauty of the gospel and how to live it out in our daily life. Jerry Bridges is a wonderful author and a long time favorite of mine.
Fit to Burst: Abundance Mayhem & The Joys of Motherhood - Rachel Jankovic – Rachel has written some truly powerful articles on motherhood over at the Desiring God blog, alongwith her first book, Loving the Little Years. I anticipate another good read from her soon to be released book.
Desperate: Hope for the Mom who needs to Breath by Sally Clarkson & Sarah Mae – I highly recommend any of Sally's books as the best materials out their to inspire you in your motherhood, and her newest book, Desperate, is sure not to disappoint.
In My Fathers House -Corrie ten Boom – Corrie ten Boom was placed in a concentration camp during World War two after her family risked their lives to hide Jews. This incredible story is told in the Hiding Place. This book tells the story of Corrie's childhood.
Tramp for The Lord – Corrie ten Boom – a sequel to the Hiding Place. Tells the story of Corrie's travels around the world and her incredible testimony following her imprisonment.
The Scarlett Pimpernel – Baroness Emmuska Orczy – This book follows the adventures of Sir Percy Blakeney as he seeks to help French aristocrats escape the guillotine during the French Revolution. We have loved the movie adaption of this book many times over the years, so I am excited to read this classic.
One Thousand Gifts Devotional by Ann Voskamp – I have been an enthusiastic of Ann Voskamp's One Thousand Gifts and the practice of numbering all of God's blessings day by day. Her newest companion devotional has been a fabulous read for short inspiration to accompany your Bible study.
What are you looking forward to reading this year?