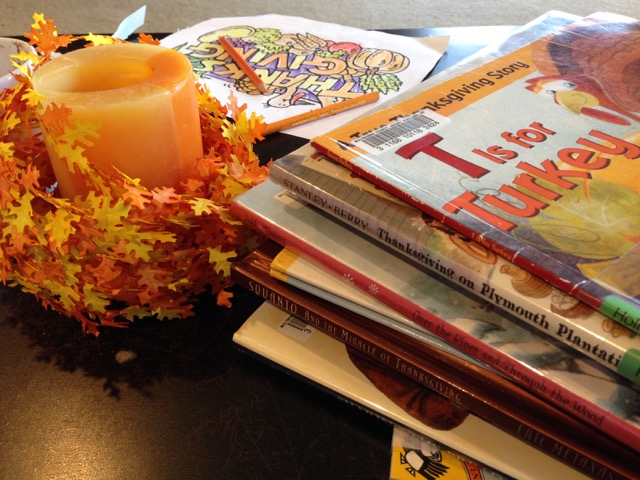 We adore picture books around our house, especially when they are themed around the upcoming holiday season. Today, I wanted to share some of our favorite Thanksgiving picture books that will be enjoyed by all ages! Many of these you can find at the library, but some of them you'll really want to add to your family collection to pull out year after year.
Cranberry Thanksgiving by Wende Devlin – this by far our all-time favorite Thanksgiving book! I highly recommend you add to your collection. A delightful story of welcoming the outcast. 1971 classic returned to print. This book also includes a fabulous recipe for Cranberry Bread on the back cover that is really incredible. We made it for neighbors and friends last Christmas and received no end to complements on it.
Over the River and Through the Woods – by Lydia Child – This is a lovely fun poem that is compiled in a beautiful picture book. Find a recording online and enjoy singing this engaging poem. My children have requested we memorize this poem for the month of November.
Sharing the Bread: An Old Fashioned Thanksgiving Story – by Pat Zietlow Miller – This is another one of our favorites as it emphasizes the beauty of celebrating with family and how a family works together in preparing for the celebration. Delightful!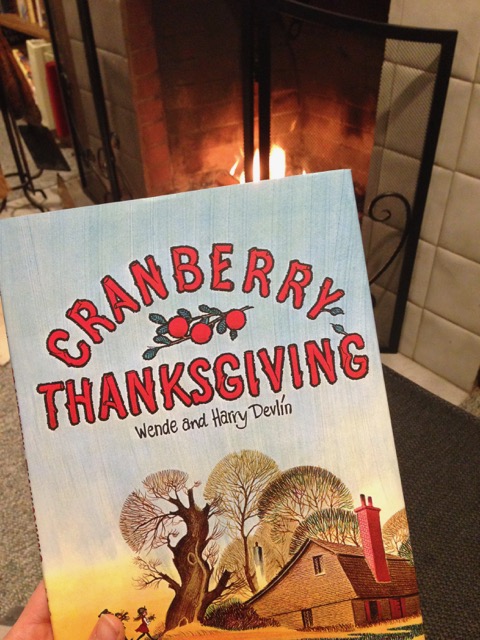 The Thanksgiving Story by Alice Dalgliesh – In this festive Caldecott Honor–winning picture book, Alice Dalgiesh brings to life the origin of the Thanksgiving holiday for readers of all ages. If you want just one book on the history of the first Thanksgiving, then pick this one to add to your shelf.
Thanksgiving on Plymouth Plantation (Time Traveling Twins) by Diane Stanley – My kids beg for this one every year. Join the time traveling twins and Grandma as they head back in time to learn about the first Thanksgiving on Plymouth Plantation. Fun and engaging!
The Very First Thanksgiving Day - Greene, Rhonda Gowler – A simple but lovely rhyming account of the first thanksgiving.
Squanto's Journey: The Story of the First Thanksgiving  by Joseph Bruchac – I love this re-telling of the story of Squanto and how he helped make the first thanksgiving possible. Another good title option is Squanto and the Miracle of Thanksgiving by Eric Metaxas.
Sarah Gives Thanks (how thanksgiving became a national holiday) by Mike Allegra – A fascinating account about how Thanksgiving became a national holiday and the courageous woman behind it. Another good version of the same story is Thank You, Sarah by Laurie Halse Anderson.
Saying Grace: A Prayer of Thanksgiving – Virginia Kroll – A Christian fictional account of a young pilgrim girl and how her family learned to say thanks.
An Old-Fashioned Thanksgiving – Louisa May Alcott (illustrated by Jody Wheeler) – this is a sweet picture book adaption of Louisa May Alcott's classic. The abridged edition illustrated by James Bernardin is also a lovely version.
The Pumpkin Patch Parable – by Liz Curtis Higgs – A fun story about shining your light in the harvest season.
P is for Pumpkin: God's Harvest Alphabet by Kathy-jo Wargin – a rhyming alphabet themed book highlighting different themes of the Thanksgiving/Fall season.
Give Thanks to the Lord – Karma Wilson – A lovely book based upon Psalms 92.
What are your favorite Thanksgiving books?