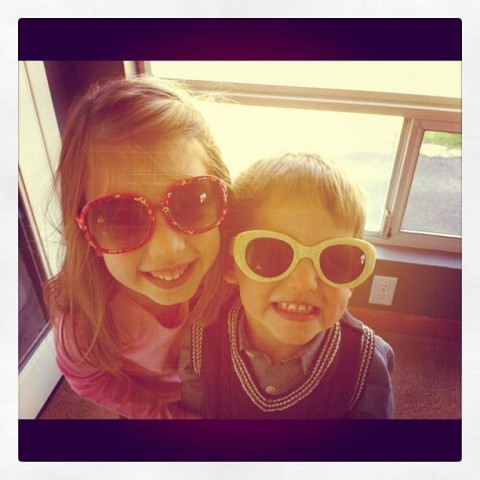 What fun activities do you have planned for the Summer? This week I made a list of family fun activities we could do throughout the upcoming summer months and jotted tentative dates on the calendar for each of these events. Things will likely come up and we will adjust as necessary, but making a simple plan will help encourage and guide us to more intentional moments of investing in our family in the warm days ahead. We like to include specific service opportunities to our list that will encourage us to reach out and bless those around us. I also found this wonderful resource offered by a church in Texas, for helping create intentional family activities and Biblical discussions with your kids. I added many of the ideas to our plans:
Campout in the backyard and enjoy the beauty of stargazing
Participate in the library Summer Reading Program and complete our summer reading list
Make a summer craft project
Watch fireworks (discuss the greater freedom we have in Christ – Romans 8:1-2)
Water Balloon Fight
Attend a Summer Outdoor Concert (here is our local list of free concerts in Portland)
Visit the Saturday or local Farmers Market (we will take our local Max to the downtown Saturday market) & play Farmer's Market Bingo
Roast Smores in the Backyard (we are in the process of building an outdoor fire pit like this one! Super excited!)
Make Homemade Pizzas with Pie Irons over the Fire (Invite a new family from church over for this fun event)
Set up a Tree Swing or Hammock and Read Stories Together in It
Take a Family Picnic
Pick up Trash at a Local Park or School (discuss the differences between trash and treasure from Philippians 3:7-8)
Make Sidewalk Chalk Art and Do Math Fun with Chalk or work on memory verses
Create a Backyard Obstacle Course
Visit the Beach and Watch the Waves (discuss how they display the power of God – Psalms 93)
Organize a Work Party to Serve a Elderly Neighbor
Make Homemade Ice Cream (lots and lots!)
Day trip to the Zoo and play Creation Scavenger Hunt (find different animals and plants that correlate to the different days of creation – activity located on pg 28 of booklet)
Take a Summer Nature Scavenger Hunt (bring cameras!)
Check out the Village Church's free Summer Family Fun Activity Book for some great ideas for intentional family living this summer.