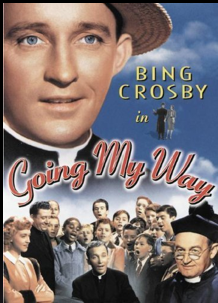 It's not too late to enjoy the joys of the holiday season with a fun family Christmas movie. This is one of our favorite things to do during the holidays. Snuggle up with some yummy white chocolate peppermint popcorn (yes, this was sooo yummy!), or maybe a cup of hot chocolate stirred with candy canes. We love adding to our Christmas movie collection with a new title each year and pulling them out for the holiday seasons. Here are some of our favorite classics (in no particular order):
1. The Bishop's Wife - A sweet Christmas story emphasizing the importance of treasuring the gift of family (Watch instantly through Amazon rental here).
2. Christmas in Connecticut - I love this one for a good laugh! A young woman writing about her made up farm and family life has to entertain for Christmas without any true. experience. (Watch via Amazon Instant Video here).
3. Going My Way (watch via Amazon Instant Video here) – Bing Crosby plays a bishop seeking to minister to poor boys.
4. Belles of St. Mary's (sequel to Going My Way)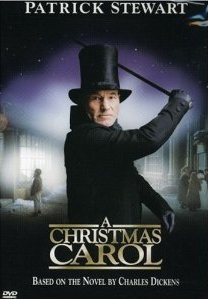 5. White Christmas (watch instantly here) – another great Bing Crosby film full of fun, singing, dancing, and a sweet story line.
6. The Nativity Story (watch instantly here) - Enjoy the story of the birth of Jesus in a beautiful realistic way/
7. Holiday Inn (watch instantly here)
8. A Christmas Carol - this Patrick Stewart version is by far the best rendition and most accurate to the original story of Charles Dicken's Ebenezer Scrooge. Use caution when watching with little ones because of the spirits.
9. It's A Wonderful Life (this one is surprisingly not available to rent instantly, but I have seen it available to watch on YouTube.) – What would Christmas be without this sweet family film?
10. Miracle on 34th Street (1947 edition) (Watch instantly here)
What's your favorite Christmas movie?