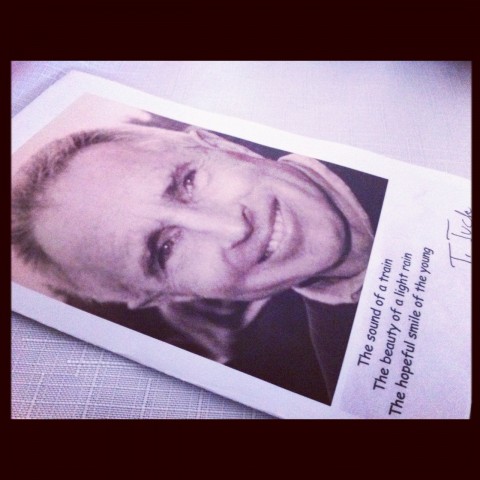 Three weeks ago a dear family friend, Tony Tuck, passed from this world into glory. You never truly understand the impact of someone's life until they have departed from this life. As I sat there pondering his story, I realized that he was the man who taught me the beauty and value of simplicity. He was the grandfather I never had.
He lived a quiet life. Just him and his lovely wife. He lived next door to our family for as long as I could remember. I was born and raised on the property that we shared a life together with several other families. Tony was a quiet fellow. He treasured the glories of nature around him. He loved growing beautiful flowers and vegetables and designing amazing creative artistic displays with various pieces of creation and reusing old tattered pieces of life. He built am amazing bridge across the creek that ran below our house out of a huge log and rope. He designed a prayer cabin out in the back woods for quiet times and solitude. He was quiet, and yet he invested in the lives of others every moment of his life. One by one he touched many lives. He never wanted to be the leader, but rather the servant of all.  The slew of kids that grew up on the property experienced his grandfatherly nature.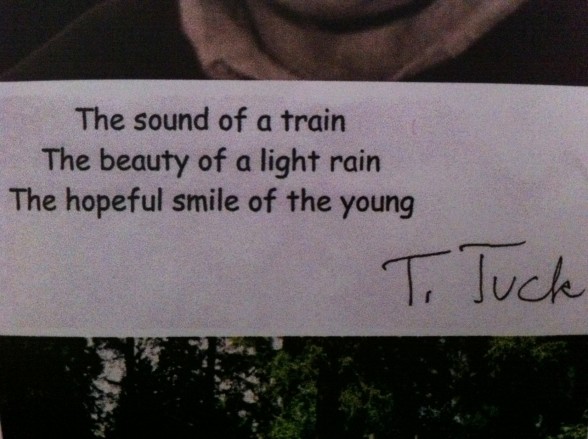 He would bring us all together for various work projects around the property and after it was complete, he would load us all up in the back of his covered pick up truck and drive us down to dollars corner for malt milkshakes on his treat. It was such a special time. We loved Tony. We loved reading his collection of Tintin comic books. We loved his amazing "darn good noodles" and every other concoction he created. We love his homemade stone pizza oven and the scrumptious homemade pizzas we created there. But most of all, we loved Tony because he cared. He cared for us. He valued spending time with kids. They were his friends.
He didn't have much, or at least he didn't flaunt it. His house was simple. Clean. Comfortable. His life was far from hectic. I would watch him and his wife ride bikes around or simply stroll around the property all the time. And yet he taught me the importance of being uniquely present for each one. His presence conveyed comfort, peace, and contentment. He brought beauty into every area of life. He knew that there was more to be heard in silence than in a loud multitude. Tony and his wife welcomed all into their home.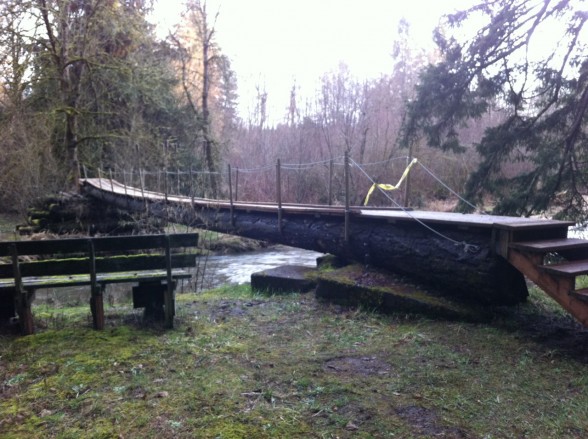 They built a community in our neighborhood of healing and rest. I never saw them stressed, frustrated, or complaining. He loved just being out in nature and cherishing the small beauties.
As I look back, I see this man as a glorious example of simplicity. Life is too precious to rush through in the fast lane. Life is too short to overlook the beauty of creation that we are called to steward and care for. Where is the value in doing so many things and missing out on all these simple beauties? To love and touch one life at a time. That is my desire. To be fully present with each life bestowed into my care. To welcome young and old into our home to enjoy the bounty that God has blessed us with. This is what Tony taught me. And that was beautiful.
Thank you Tony for cherishing the little things. Thank you for being our Grandpa that we didn't have. Thank you for creating beauty out of the discarded. Thank you for loving each person who entered your life without thought of what you might receive in return. Thank you for giving generously in every area of your life. Your treasure must be great in heaven with you now.
Only one life…
twill soon be past…
Only what's done
for Christ will last.