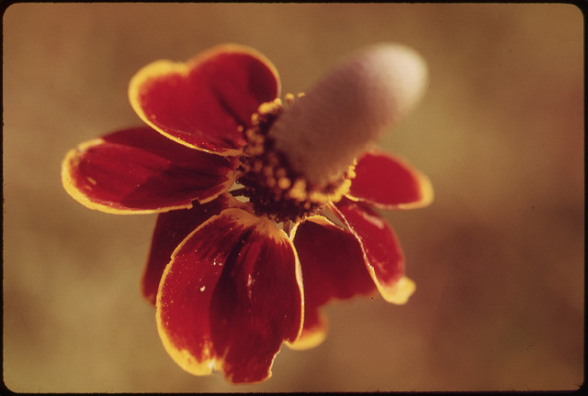 Photo Credit
Simplifying and prioritizing in your life all begin with developing your core foundation, a vision, a mission, a plan. This is a key foundation for the second step of developing a structure, routine, and schedule for your life. We need to build a foundation. What are your priorities? Are you doing the right things that God has assigned for you? What does this look like in my daily life? Having a mission is a beautiful thing. It brings clarity, purpose, and direction for your life. Every decision and event that comes to the table can be filtered through your personal mission statement.
I began developing my mission statement this last year, and have found it extremely inspiring and beneficial. Two resources I found extremely helpful in the process of developing my mission statement, were Kat's Mission Statements for Moms and Tell Your Time by Amy Stephens. Here is how I did it:
1. List your Roles.
Start by making a simple list of the important roles that you have been called to fulfill. You start with the question: what the the important roles in my life? Amy Stephens shares, "Your roles are not the same as your activities. Roles are who you are; activities are what you do in your roles." Then list them in order of priority in your life.
My list is as follows:
1. Self
My body – including mind and soul, need nurturing, rest, and refreshment daily. In order to be effective, joyful, and fruitful in my other roles, I need to prioritize taking good care of myself. This doesn't mean I am spending hours in front of the mirror. No, I am referring mainly to my soul – nurturing my soul through the Word of God and prayer, followed by exercise of my physical body. These two things are essential for keeping me healthy and fit for the Lord's use.
2. Spouse
I am Aaron's wife. He is my husband and the most dear relationship I have in my life. I have committed to being married to him for the rest of my life, and I fully intent, by God's grace, to carry out my covenant with him. This relationship needs time, attention, and nurturing in order for our marriage to be satisfying and influential. We want to labor together, utilizing both of our skills, for the furtherance of the Kingdom. My husband's needs come before my children, and I need to constantly evaluate where I am at in this area.
3. Parent
I am the mother of two beautiful children with an additional precious life in the womb. I want to cherish, love and nurture them, as my precious little disciples.
4. Educator
I want to be the primary educator of my children. I want to nurture a love for learning and be actively involved in their education.
5. Homemaker
After the nurturing of my primary relationships, I am primarily responsible for the maintenance of our home. For me, this means I have a goal of maintaining a simple, peaceful home. I am not about perfection, but basic cleanliness, healthy meals, and such.
6. Ambassador for Christ
I am personally passionate about living intentionally to further God's Kingdom, so I like to detail what this looks like for our family. It is more clearly laid out in our family mission statement, but I am also committed to showing hospitality through our home, offering encouragement through my writing, and striving to inspire others to see the true delight of following hard after Christ.
Other roles that may be on your list: Employee, Student, etc.
2. Dream.
Secondly, I mapped out my main goals in each area of my roles. Part of this was already defined above as I listed out my roles. I sought to dream. What do I want to be known for? How do I want to influence others with my life? What is my main goal in my relationship with Jesus, my spouse, my children, etc?
My mission is:
To passionately pursue Jesus, by committing every action, thought, and care to His Lordship in my life.
To passionately love and help my husband by affirming his leadership, meeting his physical needs, and partnering with him in serving the Lord for all our days.
To cherish, love and nurture our children, acknowledging them as my first ministry, my disciples, to train them to follow Jesus with their whole hearts and serve others for the furtherance of the Kingdom
To manage my home simply and peacefully, making it a haven of rest and refreshment for my family and anyone the Lord sends our way. To encourage an atmosphere of learning, love, and encouragement in our home, being quick to forgive, extend grace, and invest time in the souls of my children.
To inspire others to see the beauty and value of following Christ through my writing, hospitality, notes of encouragement, and my life. May every action whisper his name.
3. Define Your Roles.
After defining what was my main goal in preserving each of my roles, I went through each of these roles and asked the question: what specific simple steps can I take to accomplish this dream? What do I want this to look like in my daily life? Think of 3-5 activities that will help you move toward reaching your goals. So again, here is what it looks like in my life:
Self:
Daily time in Bible reading, prayer, and thanksgiving
Regular soul care (sleep, exercise, planning retreat)
Attending church each week
Reading 25 books each year

Spouse:
One on one time with Aaron each day after kids go to bed
Date night at least twice a month
Weekly prayer time together (every Sunday morning for 1 hour)
Annual getaway – schedule a special trip for our anniversary each year
Parent:
Focused, one on one time with each child each day (tea time, games, etc)
Daily devotions at breakfast and dinner time
Rocking, singing, and praying over them before bed
Monthly family outing

Educator:
Four times a week – 30 minute school time with Karis
Library story time each Thursday
Monthly field trip
Craft project once a week
Read books for 1 hour each day

Homemaker:
Prepare healthy quality meals for my family
Clean our home and launder our clothes every Monday
Regular planning retreats on Sat morning (menu plan, errands, to do lists, review goals)

Ambassador for Christ:
Write two blog posts each week
Host hospitality twice a month
Reach out to mothers at library story time and invite to lunch as we develop relationships
Write a note of thanksgiving or encouragement to one person each week
4. Make it Beautiful and Visible!
Write it all out. Make it beautiful. Post it on your walls, in your bedroom, in your home planner. Write it out in calligraphy and post it somewhere special. Keep it visible so it is there to inspire you onwards. Chose a regular time that you can sit down and review your mission and your progress. I have found it extremely helpful to start my weekly planning retreat with this activity. I read through it and then I pray and ask the Lord how I am doing. I then ask: what practical steps can I take this week to strengthen my relationship with the Lord? My husband? My children? I chose just one thing I can do this week. I follow this up by asking: How can I serve others, express thankfulness and/or encouragement to one person this week? And finally, what is one area I need to simplify to provide more peace in our home?
This is the way I seek to make it doable and yet intentional. You might find it helpful to review daily at the start of your day, asking what simple step could you take that very day. Add it to your to-do list. Or you may chose to review once a month. Either way, find a suitable time for review in order that it might stay fresh on your mind and heart, keeping your striving towards the ultimate goal of using your time most effectively for God's glory.
From my mission statement, I can now map out my daily schedule and routines, which come more naturally once I have defined what I really want to be all about. Stay tuned for what our schedule looks like…
I love how God's grace is sufficient to pick us up when we stumble and fall. I love how He is there to guide us, to hear our cry's for purpose and mission, and that He will hear your prayer to develop your own mission statement. Make sure to entrust every step into His care, and He will bless you!
May you be blessed as you seek to develop your own personal mission statement!