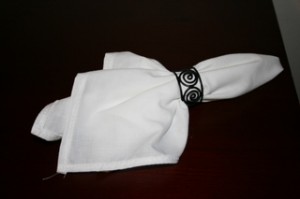 A fun, frugal project to complete at home with a simple twin flat sheet! This can be given as a nice homemaking or Christmas gift as well! One twin sheet at my local Goodwill cost just $4. Eliminating the use of paper napkins around our house and replacing with cloth napkins has been a simple way to be a better steward of our environment. It also makes for an elegant table at all times!
1. Take one twin flat sheet and fold in half length wise. My sheet is polyester (65%) and cotton.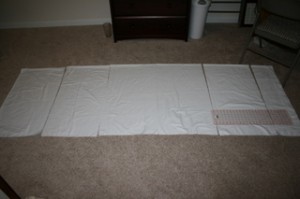 2. Cut into five 17" strips. You will have a little excess at the end which can be used for rags or wash cloths or baby wipes.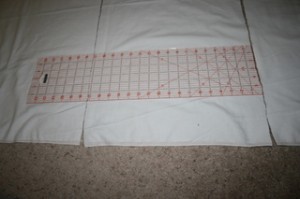 3. Cut each strip in half along the fold.
4. Fold each strip in half again and cut along the new fold, making four squares per strip, totally 20 squares.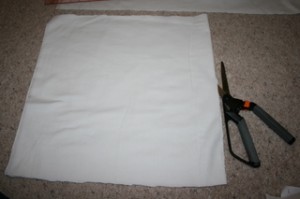 5. Iron the edges of each square under twice to make a nice edge and finally sew on your sewing machine. Ironing is not necessary but does make the sewing job a bit easier and the end result neater. I used a zig zag stitch for fun!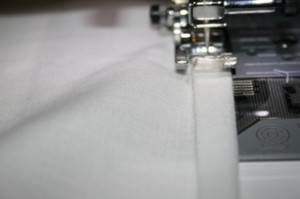 Now you should have 20 elegant and simple cloth napkins, approximately 15" square in size, plus a few cloth wipes or rags!
For more frugal tips, visit Frugal Fridays.