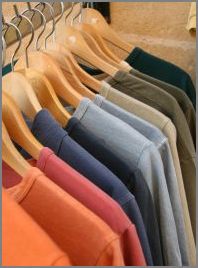 My husband decided he couldn't stand his old medium size white t-shirts and wanted to stick with the small size, so guess what? I had several white t-shirts to figure out a use for. I couldn't let them go to waste, and thus I came up with a few ideas. You can use any old t-shirt for any of these!
What I love about recreating things out of old t-shirts, as in the first two ideas below, is that there is so no sewing necessary. T-shirts don't unravel. So just cut away and you have a new tool!
1. Cleaning rags
I cut two of the shirts into several cleaning rags (about four per side of the shirt). These are now my favorite cleaning rags, especially for dusting and wiping windows (as I try to avoid paper towels because of the waste). I found I always reached for these rags first over some of the professional cleaning rags I purchased when we first got married. They work great!
2. Wash clothes / baby wipes
I cut another t-shirt into twelve small squares (approx. 8×8 in size, 6 from the front and 6 from the back of the shirt) and I have a new collection of cloth baby wipes (which I use with my cloth diapers). Once again these work better than some of the store bought ones I had. Could also be used for wash clothes in the shower or for cleaning up the little ones after meals.
3. Cloth grocery bag
A fun easy project to do with an old t-shirt! Check out this pattern for simple instructions. Here is another fun pattern to make a cloth grocery bag! I can't wait to try it!
That's my frugal tip for today! Re-use t-shirts! Even if you don't have one on hand, purchasing used ones at Goodwill would be cheaper than buying these items new!
Any other good ideas to share? I'd love to hear!