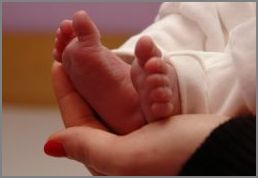 Thus begins a series on pursuing a healthy and natural pregnancy. Upcoming posts include Karis' homebirth story, midwifery, exercise during pregnancy, and other related topics. I do not profess to be an expert on health and nutrition, so make sure to run things by your midwife or practitioner.  If you have a topic to add to the discussion, please send it my way!
One of the most important things I understand to be in the increased in the consumption of a pregnant mother is protein (recommended between 80-100mg per day). This is essential, especially during the first trimester but continuing throughout the entirety of the pregnancy, for the healthy growth and development of the little one inside!
For further reading on the recommended diet for a healthy, natural pregnancy, check out the diet recommendation by the Bradley Method.
In my effort to increase protein and yet stay within my budget, I have been trying to think of creative ideas to increase proteins in my diet found in dairy, eggs, and beans, as they are more frugal than meat.
I try to aim to eat 20 grams at each main meal of the day and an additional 20 grams from a snack, totally 80 grams per day. I definitely do not accomplish it perfectly every day, but here are a few ideas that work for me.
- Increase your milk!
If you can find quality raw milk (or at least non-homogenized milk -for more on the reasons why visit Real Milk), try to drink 1 quart a day, which equals 64 grams. I have yet to be able to afford or get this much milk, so I have been trying to drink two large glasses (16 oz) each day, which equals 32 grams of protein. Milk is wonderful to consume especially if you deal with morning sickness. I found it the best way to get my protein even when I didn't feel like eating!
-Eat those Eggs!
Eggs are wonderful low-cost protein foods, in addition to having many other benefits. Try to purchase local, farm raised, free-range eggs, which are safe to eat raw if desired (as in the below recipe). A great recipe for increasing both eggs & milk is a homemade eggnog! This works especially well when you do not feel like eating. Thanks to my friend Samara for passing on this idea to me. It is simply delicious! A glass of this recipe each day would cover your snack requirements sufficiently, totally 20 grams. This is also a great way of getting the recommended two eggs per day. My husband loved this too! I honestly am not a big fan of eggs, but this is definitely too delicious to pass up and covers up the taste nicely!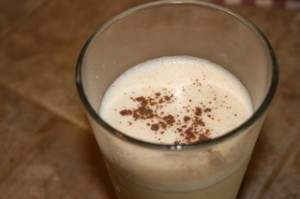 Homemade Eggnog
8 oz. raw milk, preferred
2 eggs yolks or whole eggs (as desired), fresh, free range
1-2 Tbsp honey
Dash of cinnamon, cloves and/or nutmeg
1 tsp vanilla extract
Combine all ingredients in a blender. Enjoy!
Other ideas to increase eggs in your diet, add an egg to your morning smoothie, eat french toast, and scrambled egg wraps.
- Beans!
I have found the best way to add a little extra protein is to toss cooked beans on top of a fresh salad at lunch or dinner. You can purchase marinated salad beans in a can (oh my!) which are delicious, frugal, and easy to access to pour on top of your salad. 1/2 cup of beans equal 7 grams of protein.
You can also add refried beans to a scrambled egg wrap and increase your protein! This makes it more of a mexican breakfast burrito and also is very delicious. For my egg wraps, I combine sauted veggies (onions, green peppers, grated potato) together with a little cheese and eggs, and top with salsa, sour cream and refried beans on a tortilla. Yum! If you have two eggs, 1/2 cup refrieds, you can receive over 20 grams easily!
– Canned Salmon
As fresh salmon can be very expensive, I choice wild canned salmon. At 12 gram per 3.5 oz you can get alot of protein and nutrition from this product. A great lunch idea is Salmon Melts – combining 1 can of canned salmon, mayonnaise, garlic powder, paprika and onion powder. Layer on a slice of bread topped with a little cheese and broil for a few minutes. A quick, tasty, and easy lunch full of protein! I served this today!
_ Peanut Butter
All nuts are great for protein, and peanut butter especially seems to be the most frugal and easiest to consume more frequently. During my first pregnancy, I loved a toasted English muffin with peanut butter with jam. Great little protein booster! I could get 12 grams this way, by eating 2 Tbsp of peanut butter and the English muffin had a little bit as well. Eat peanut butter on pancakes, if you like (we love in our house!), or grind up various nuts to add to your oatmeal, smoothies, etc.
Go protein!
Any other ideas for increasing protein and nutrition without breaking the budget?