Aaron & I had a simply splendid day together yesterday for our 2nd anniversary! Karis was left for the day with the family, and we spent the day to ourselves. We watched Prince Caspian in theaters (which we greatly enjoyed), followed by a unsuccessful bike ride (broken tire of some sort, that refused to stay pumped up!) which turned into a pleasant stroll around Vancouver Lake, topped off with a lovely dinner at the Melting Pot (a fondue restaurant). So Aaron spoiled me (thanks to our economic stimulus, a nice little blessing

), but it was one of the funnest days we have spent together, without traveling far!
At the Melting Pot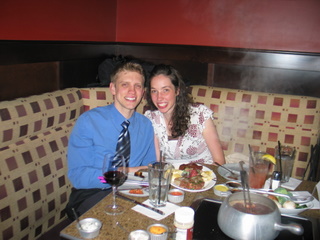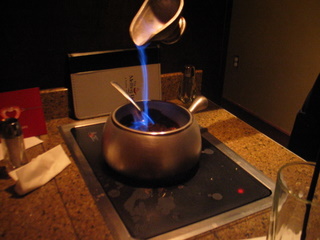 I am richly blessed to have such a godly husband who loves and cares for me! I am so undeserving!
Enjoying delicious chocolate fondue