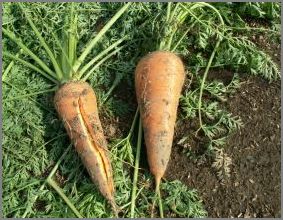 How spoiled we are when we truly look at the abundance God has provided us within our own communities! Why should I buy food that has traveled thousands of miles at times, when an abundance is available in my own vicinity simply through doing a little research. The more I reflect on enjoying and supporting local agriculture the more I realize that eating locally is the way to go!
Benefits:
1. Buying locally provides you with the freshest food and ingredients
Local food is fresher and tastes better than food shipped long distances from other states or countries. Local farmers can offer produce varieties bred for taste and freshness rather than for shipping and long shelf life. The average food travels 1,300 miles from farm to table! That means it needs a lot of preservatives and added chemicals to make it last! Refining and processing allow these products to store for months. Supermarket food often travels seven to fourteen days before arriving in your local supermarket.

2. Buying locally is beneficial for the environment
Local food doesn't have to travel far. This reduces carbon dioxide emissions and packing materials. When you buy local food, you vote with your food dollar. This ensures that family farms in your community will continue to thrive and that healthy, flavorful, plentiful food will be available for future generations. This is another small way we can be good stewards of the world around us!

3. Buying locally is often cheaper
Buying according to the what is in season is definitely cheaper! It doesn't have to travel very far to your table and thus doesn't have all those additional costs for transportation and perservation.
4. Buying locally is so much fun!
Getting to know farmers in the area is quite enjoyable! It is refreshing to know where your food is coming from, knowing how farmers go about producing their goods, and to get to knows them in the process is a great joy.
Sources:
Now is the season for summer abundance!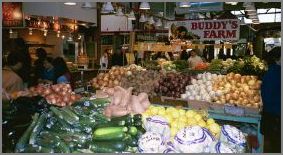 Farmer's Market
There are over 3,100 farmer's markets throughout the US – one is probably near you! Visit Local Harvest for an extended search engine of farmer's markets around the country.
A fun family past time as of late for our family is to visit our local farmer's market in Vancouver, WA on Saturday mornings. It is small and not too crowded, the booths and people are so pleasant and fun, especially when you top it all off with some freshly made donuts from one of the stands (opps…you didn't hear that!)
I just love walking around and enjoying our local community, supporting local agriculture and the abundance that the Lord has blessed us with right here in our city! It is just a small reminder that it doesn't have to cost much, nor does it have to be extravagant to have a fun outing as a family.
Check out your local farmer's market! Make sure to ask if they use sprays or pesticides, because just because they are at the farmer's market, doesn't necessarily mean it is free from these added chemicals. It doesn't have to be organic to be good for you, I just recommend trying to avoid the sprays!
Community Supported Agriculture (CSA)
I am absolutely loving my CSA! Since starting this year it has been an adventure! Not only am I learning how to be creative and cook with different vegetables that I have never used before (bok choy, mustard greens, etc), because they are not sold in a standard supermarket, I am enjoying a fresh variety of wonderful food! It definitely has its challenges at times, and can be stretching, but it is good!
Find out more about CSA's here. You can also search the Local Harvest search engine for CSA listings in your area. I have been using Hidden Oasis farm in my area and they actually deliver to my door! That is a huge blessing! My farmer isn't certified organic, but he doesn't use any sprays and I know from our conversations that he is doing it right! Organic isn't necessary as long as you know the way they do it!
Local Food Sources & Restaurants – NW Washington & Portland
If you live in close proximity to us, you are in luck! I have compiled a huge resource of local food sources, restaurants, CSAs & markets in the area. You can check it out at my Local Resources page.
Where Can You Find Local?
Eat Well Guide -is an online directory of sustainably raised meat, poultry, dairy, and eggs. Enter your zip code to find healthful, humane, and ecofriendly products from farm, stores, and restaurants in your area. This guide includes listings for US & Canada. It is awesome!
Eat Wild -lists local suppliers for grass-fed meat and dairy products.
Local Harvest – helps you connect with local farmers, CSAs, and farmers' markets.
Pick Your Own – find local farms with fruits and berries. Make sure to ask if they spray. You want to avoid those pesticides!
Check out restaurants in your area through Eat Wild (select your state, and then click on the right side bar "Beyond the Farm" for a full listing of restaurants) & Chef's Collaborative.
Grow Your Own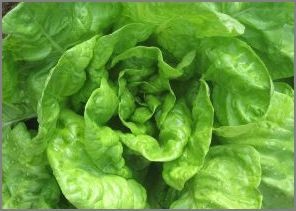 We bought some lovely tomato plant starts from a local farmer who knows it all! I have been inspired to plant some this year and begin exploring the world of gardening in containers! Since I have no yard, this is my only option, but boy are there many things that grow well in this environment. I received an abundance of tips and am excited to put them into practice as I plant them this week. How fun! I am starting small, with four tomato plants…but the farmer assured me this would provide an abundance of tomatoes and supply my needs for canning this summer. I am excited! Next year I may get a little more guts to plant some other items. Baby steps!
No matter the limit of your space…consider growing some of your own food this year!
Here's an inspiring video on the homegrown revolution (thanks to B.D. Buie for passing it on!). It's challenging to see others using their limited space even in a city to grow their own food! You don't need to live out in the country or have an abundance of land! You can make it work wherever you are!
Further Resources
FoodRoutes – a national nonprofit dedicated to 'reintroducing Americans to their food – the seeds it grows from, the farmers who produce it, and the routes that carry if from the fields to our tables.'
Edible Communities: A Network of excellent local magazines on local food
Animal, Vegetable, Miracle by Barbara Kingsolver – the story of one families journey to eat locally!
Local Flavors: Cooking and Eating from America's Farmers' Markets by Deborah Madison
Coming Home to Eat: The Pleasures and Politics of Local Food by Gary Paul Nabhan
Holy Cows And Hog Heaven: The Food Buyer's Guide To Farm Friendly Food by Joel Salatin
Check out your packaging! Where are these items coming from?
Have fun exploring the bounty that surrounds you! Every little step is making progress! We started with CSA, then we began visiting our local farmer's market, and now I am starting to check out my labels for other items! You would be surprised how far things can travel before getting to your table! While shopping at Costco, I found organic salsa produced in Eugene, OR which is just two hours south of us. I also found raisins grown and produced in Oregon as well. It's surprising what you can find when you look a little closer!