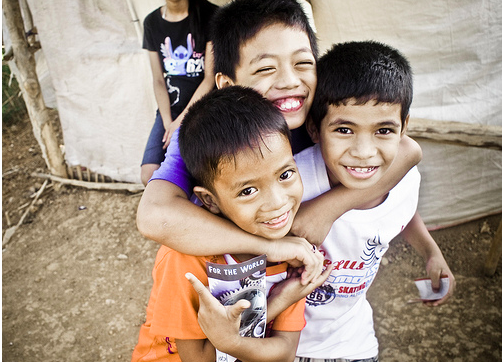 As a young teenager through my junior high and high school years, you could have seen me frequently reading a missionary biography. I was inthralled in the adventures of the lives of missionaries in China, Philippines, and Indonesia. One such account of a young 19 year old single woman in the Philippines inspired my heart with a passion to visit this country one day. In fact, most of my schooling was composed mainly of this delight directed studying. I learned geography, demographics, culture, and people groups. I attended several missions conferences, explored various parts of the world through mission trips, and in time coordinated many outreach events and mission trips to the nations.
To this day, my heart rings with a love for the nations. I desire to make every effort that my children in turn would have a heart for the lost, hungry, and suffering people of the world and want to give their lives to serve them – whether through their physical or monetary service. There is nothing like visiting a third world country to get a life-changing awakening to the abundance we have in our lives, and a fresh call to simplicity in order that our lives might be given as a blessing to others.
Today, I want to share a few simple ideas of ways that you can help inspire your children with a love for the nations, encouraging a respect for all the unique people groups and cultures of the world, throughout their childhood and teenage years. There are many seeds that can be planted in their hearts through which God can change nations. Travel with me to the nations!
1. Read, read & read some more!
Reading is the first key to planting seeds of inspiration in the hearts of our children for the world. Do you want to cultivate imagination and excitement in your children's hearts? Missionary biographies and adventures are some of the greatest resources to accomplish this. When we read about the sacrifices, suffering, and glorious victories, our hearts beat with excitement, exhorting ourselves to live on the edge. Begin reading simple missionary accounts when your children are young, such as the Hero Tales series. These recommendations provide some of the best read aloud materials for family times together:
Preschool Age: For some excellent preschool age resources, check out the Caleb Project. Resources such as Everybody Ought to Know including 7 lessons for preschoolers on biblical missional worldview will be very useful this year with my little girl.
Hero Tales – an appropriate series for read aloud to all ages or for personal reading ages 9-12, detailing the lives of 15 heros of the faith in each of the volumes of this series. Short stories with anecdotes of their lives.
International Adventures Series - this is my favorite series of books for junior high through high school age, as they detail more specifically and graphically into the lives of missionaries. I read every book in this series, such as Against All Odds, Living on the Devil's Doorstep, Totally Surrounded, and others are highly recommended.
Christian Heros: Then & Now by YWAM – an amazing series of books that needs to be on every Christian families bookshelf! They will provide you with amazing true stories of the lives of missionaries for a long time. Perfect read alouds for families or personal reading for ages 9-12. Also available through Amazon.
A few of my other favorite titles include: Bruchko, Missionary Patriarch, Heavenly Man, From Jerusalem to Iran Jaya, and My Heart in His Hands.
Mission Minded Family & Mission Minded Child by Ann Dunagan – inspiring resources with an abundance of ideas for incorporating missions activities in every day life.
Mission Minded Homeschooling Curriculum – Ann Dunagan has compiled a free downloable homeschooling curriculum with a focus on world missions. Let the nations be the center piece of all your teaching methods – you can read about it, teach history and geography, and write about it!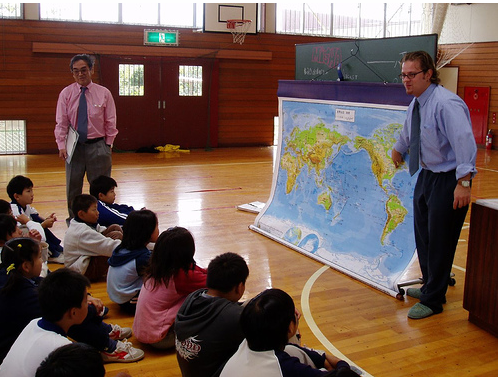 2. Pray for the World
Pray is another valuable seed that will encourage a heart of compassion for the world. The prayers of a righteous man avails much! Purchase a world map, mark all the missionaries you know, and start praying on their behalf. Use prayer tools such as Window On the World, which is an excellent resource for young children to teach them about the world, the various needs and strongholds in every country and specific needs to pray for. I used this tool with my younger siblings while teaching geography and what a foundation it established in our hearts.
Growing Up Prayerful – another tool that will inspire prayer warriors among your children!
Kids Prayer Cards – prayer cards of 25 different children around the world detailing their lives, and includes activity cards that give you everything you need to paint tribal art, make an Indian snack, and meet and make friends with internationals in your own neighborhood.
Check out the Caleb Project for a wealth of resources for prayer.
3. Cook Around the World
Kids Around the World Cook! is a useful cookbook with recipes from cultures around the world that you can prepare with your children. What better way to learn about the world as you discuss the food, flavors, people, and culture around the dinner table through interesting foods of all kinds.
4. Take a family mission trip together
My parents were committed to taking each of us eight children on at least one mission trip with them during our teenage years. The fruit of this practice is immeasureable! I had the pleasure of participating on a mission team with my dad for the first time at age 15 to the Dominican Republic. I witnessed my dad's love to serve and minister to others. I returned the following year with my dad and older brother. We labored together, hand in hand, to meet the needs of others. At 18, I went to Cambodia on my own for 2 months. The following year I returned with my younger sister. How many glorious laughs we shared together on that experience!
Shortly after getting married, my husband and I went on a mission team to Russia along with my mother, and two sisters. What an amazing experience! Yes, mission trips cost money, but the investment is worth it! Not only will it bring further bonding in family relationships, but your witness of serving as a family together has great impact in other cultures. Don't miss out on the opportunity of taking your child on a mission trip – it was one of the most significant moments in my life that drew me to Christ and inspired me to desire to live for eternity.
5. Give generously to the cause
Can you set aside a portion of your monthly income to give to a missionary or missions agency? Partner with your children so they see where the money going. Pray together each month about where you should send the money. Sponsor a child. Send notes of encouragement and prayers to missionaries together. See lives blessed and changed through your support.
Where your treasure is, there your heart will be also. (Matt. 6:21)
Only one life, twill soon be past. Only what's done for Christ will last.
It's never too early to get your passports and be prepared to be used by Christ to do great things for the Kingdom! Don't underestimate the power of cultivating these simple habits and investing in the souls of your children. I can testify from personal experience, my parents' faithfulness has made a world of difference in my life and perspective!