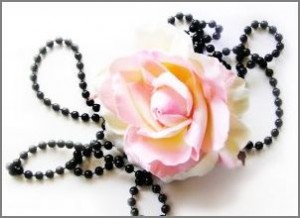 Kate asked: I was wondering if you had any tips for those of us who are struggling w/hoarding?  Not trash hoarding or anything, but I have an OVER abundance of stuff from childhood, that I just haven't parted with.  I guess it's psychological, so many memories attached to these things, and I don't want to get rid of this stuff. Right now, all this "stuff" is in a closet, but still seems to find a way to make an entrance in a bedroom.
I myself had a large collection of childhood memories, special cards, crafts I had made, treasures I had collected over the years, all of which I brought with me when Aaron and I got married. And of course, Aaron had a box of his own goodies. I think the thing that helped me the most was to designate just one box/tote for this purpose. I forced myself to consolidate it all into one container. Giving yourself a limit may very well help you truly evaluate whether an item is worth keeping. It helped me take more serious thought as to which items are most special to me. It gave me motivation to compile all the special cards and photos from our courtship into an scrapbook that could be seen and enjoyed in daily view. Special cards, tickets stubs, programs from various events through our courtship were stored in the back of the scrapbook in a large envelope, which I glued inside the back cover. I plan to do this same idea as we collect our children's cards and artwork in the future.
It helped me weed out all the trophies from piano events in the past and limit it to just one for memory sake. I saved just one or two of the special craft/sewing projects I had made as a child. Funny thing…this box still sits at the bottom of a stack of children's clothing boxes in our closet. It rarely sees the light of day but it is indeed fun to keep for my children's enjoyment in the future.
Ultimately, only you can decide what to keep and what must be parted with.
Christine Sutton says it best in her post, Treasured Keepsakes or Clutter?, "Only you can decide which items hold most meaning and importance for you. As you decide which items to keep, we do offer a word of advice. Keep those items that truly stir your heart or capture important events, and allow yourself to release the rest.
In her book, The Gift of the Sea, Anne Morrow Lindbergh compares our lives to the process of collecting seashells. Imagine that you are exploring the beach, gathering shells along the way. Each time you uncover a shell, you carefully consider its beauty and uniqueness. You decide whether or not it is worth keeping. By carefully choosing which shells to keep, you end up with a small collection of beautiful shells that bring you joy. If you had insisted on keeping every shell, then your beautiful shells would be lost in the mass of other shells.
The same can be said for your memorabilia. If you insist on keeping every item that is attached to a memory of an event or special person in your life, then you will soon be overwhelmed, and your truly precious keepsakes will be lost among the masses."
Christine shares some great ideas for preserving memorabilia, including the idea of just taking photos of your children's artwork so that you keep the reminder but get rid of the bulk.

A few questions that may be helpful to ask while simplifying:
- Will this item have a future use?
- Will my children appreciate having this item in the future?
Ultimately, I always strive to remember that the goal in simplifying is to have less clutter that takes time to maintain and care for in order to open up time to enjoy the important things of life…family, friends, and a needy world around us. The more we hoard the more energy is required to preserve it.
Further Reading
Holding on To Sentimental Things – by Small Notebook
The floor is open…do you have any tips on simplifying your memorabilia?