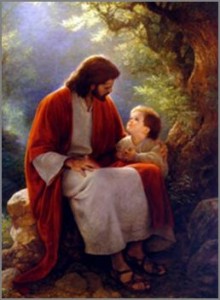 A dear mother in our church compiled this devotional guide for Easter week for families to use in preparing our hearts for Resurrection Sunday. She graciously allowed me to share it with you all. It includes ideas such as making a Lenten wreath, fasting, cross-centered worship songs, discussion, and focused Scripture passages.
Here are her thoughts:
Resurrection Sunday is almost here! Through the years of raising our sons, it has been a constant battle to make this time of year of significant importance for them.  The media makes so much more of other holidays, yet to us as Christians, Easter should be THE MOST IMPORTANT.  Perhaps you have already begun celebrating Lent–praise God!  If, however, you are caught off-guard like I usually am, here is a Holy Week Devotional for your family to help you make the week special and build up the anticipation of celebration on Resurrection Sunday.  Please feel free to print and use it however you like. It will take some preparation on your part.  Some of the readings are quite long especially for young children. In those cases, you could use the references and read from a children's Bible.
We invite you to use this resource together with us this next week. Let us rejoice together in the wonders of Christ's coming, death, and resurrection and the glorious grace that was purchased for us!
Download the document here: Family Bible Readings for Holy Week