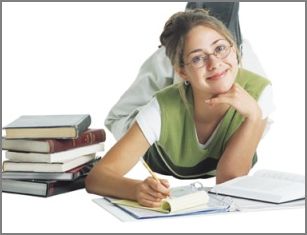 Kathleen asked:
What was your educational path like? Did you homeschool, attend college or Bible school, do distance study programs? The reason I ask is that I am seeking God's path for my own life. I am currently one year "out" of high school…I want to be a SAHM, and they [my family] say, "Well, what if you never get married?" (Of course, that is possible, but not God's usual design…) There are many things to consider and pray about (like moving out, going to college/Bible college, and vocational training), so I'd love to hear how and what God led you to do and why.
My story…
I was taught at home throughout the entirety of my school years, which was a huge blessing! The joys of being with family, studying those things which greatly interested me (delight-directed study, it is called), inspired a love for learning. Home schooling provided our family with extra freedom to get up and go do different things, whether it be field trips or just taking a day off. I had opportunities to participate in teaching my younger siblings, which strengthened my knowledge more than any of my individual book learning, and helped cultivate my teaching gifts. Being together constantly as a family, I believe was very effective for building strong family bonds and relationships, in addition to allowing my parents to really direct and oversee what we would study and keep it all God-centered. Their primary goal was to not focus so much on the academics side, but on character building, teaching the Word, and living it out together.
One disadvantage I found was the lack of actual grading of our school work, which provides accountability (although this is not a problem of every home school family). With several younger siblings, it was difficult for my parents to keep us all accountable or to keep track of grading and transcript info, so I had to do a lot of this on my own. High school especially was pretty much managed by myself. I took a few outside classes or video courses on more advanced topics, which I found to be beneficial.
On the other hand, my husband, Aaron, was home schooled through eighth grade before attending a local high school to complete his education. He greatly enjoyed the opportunity to study computers, participate in the jazz band and choir. Studying computers at high school led him down this path as a career. Looking back though, he said he would have rather taken those classes independently and studied the rest at home and been more effective for him.
I strongly believe that with whatever option a parent choses in education, the most important thing is that we be inspiring a love for the Lord in our children! We are working together for the gospel to bear fruit in our children's lives! We are to love one another and seek to glorify Him in raising our children. Character building and forming a biblical worldview is primary! I think it is important for home educators to be on their guard against any feelings of superiority towards those who choose other options. We are all pursuing the same goal of choosing the best option for our families. Let's put on love and dwell together in unity!
Please consider reading this post and watching a short video by Joshua Harris with this challenge.
More to come…discussing college and the like…