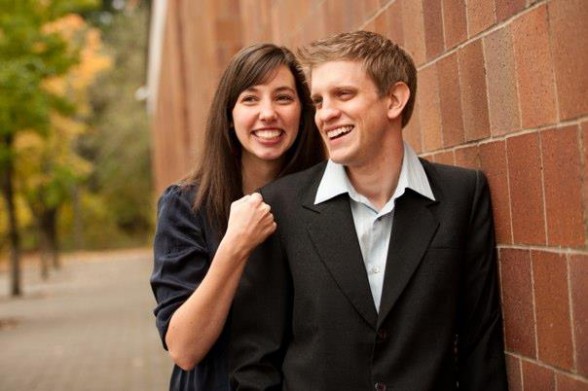 My husband and I celebrated six years of marriage this week.
It has been a beautiful and yet stretching six years. Three adorable babies. Two homes, a new business, started a blog (which very rapidly become a family ministry since my hubby is web manager and my biggest cheer leader!), my husband became worship director and deacon in our church, and so much more. I have been blessed to enjoy the trials and joys of life along side my very best friend.
I am so thankful for my husband.
This man that I am privileged to serve the Lord alongside is passionate about serving others. He loves playing with his kids and leading them in family devotions so patiently and graciously even when they are wiggly and struggle sitting still. He prays for them many a night before bed time, singing the Doxology over them as he kisses them goodnight. He takes them on walks regularly one on one to be able to invest quality time with them. He plays wrestling games, builds forts, and reads stories to them inside. He faithfully takes me on dates every other week and gives me multiple hugs, kisses, and "I love you's" throughout every passing day. He loves opening our home in hospitality and can make a mean hamburger or steak on the barbecue. He's supportive of all my crazy new adventures in the kitchen and around our house. He keeps my blog going and solves every problem. He is the most committed husband imaginable. I am confident in my heart that he would die before ever leaving me. And all of this amidst working 12+ hour days. But to be perfectly honest…many of these practices have only started in the last six months, since God started changing my own heart from focusing on demanding to be served to serving.
I'll be the first to tell you he's not perfect. He has a tendency to leave his clothes everywhere. He rarely makes it to the dinner table on time. He's likely never vacuumed a floor or cleaned a toilet in our home since the day we were married. He is a bit infrequent on buying me flowers or sending me a mushy love note. His love for computers and technology leads to splurges on all sorts of little gadgets. These are the little things that used to drive me crazy. These were the little annoyances that would easily build a wall of bitterness in my heart. It would build up over time only to come out in a truckload of tears and desperation that got me nowhere. It all depends upon what you choose to focus on.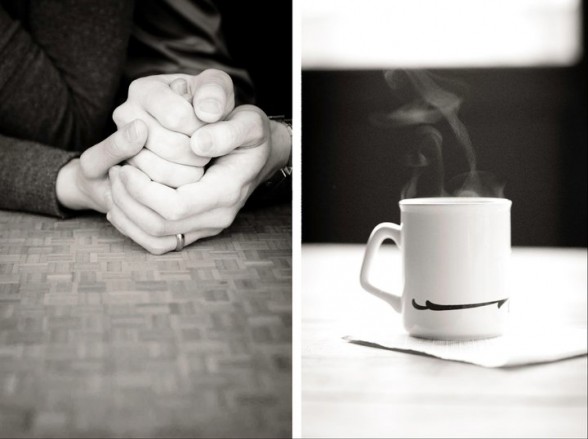 When my husband first quit his job earlier this year and started on this new business endeavor I fought tooth and nail against his commitment to work overtime, nights and weekends to get the business launched. I wanted "our" time together. I pressed and nagged him on the importance of balancing his priorities. I honestly was often teary eyed as he went off to his office. Ultimately, I did not support him very well. And I could sense very quickly the impact this made on him. He was more gloomy, discouraged, and depressed as a result. He pulled back rather than pressed into our relationship.
It was when God graciously opened my eyes to see the beautiful potential that a woman has to influence her husband to accomplish great things for God, and when I learned that I had the power in my hand to build him up or tear him down, that I began to see things differently. A wife can be the greatest good or the greatest destruction to her man. Her nagging and discontentment can be the ruin of any marriage. I needed to focus on changing my own heart first rather than focusing on all his shortcomings. I needed to start taking my eyes off of what he was not doing and start thanking him for all that he was doing.
When I started seeking to serve my hubby instead of demanding to be served, that God has transformed our marriage into the most glorious of unions. It was when I started getting creative every week in thinking of some way to bless him through a love note, text message, word of encouragement, or small act of service instead of just waiting for him to express it to me, that our love has blossomed and deepened in greater ways then I would have ever imagined. I wiped down his BBQ one week, or washed his car another, or simply brought in the trash cans from the curb on another day. I bought some special new sexy undergarments, or his favorite candy bar or snack. He is easy to serve. He's not picky. Most guys aren't. I don't have any excuse not to show this man that he means the world to me. I'm reminded of the bible verse…"Where your treasure is…there your heart will be also." (Matt. 6:21) It applies to marriage just as much as to money. If I invest my time and energy into this man, my heart will follow…and the love and sparks will stay alive!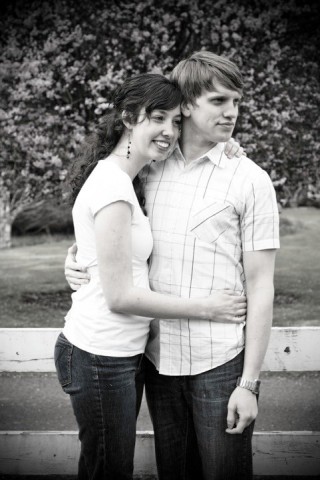 When I started expressing my thankfulness for every simple thing he did to contribute, for the small things of simply taking out the trash, watching the kids for an hour or two while I did errands, or praising him for the hard work he was doing on the lawn, that he has started to take more initiative to get involved in our family in ways I never dreamed possible (as described above). He started initiating in leading family devotions, and praying over the kiddos before bedtime.
I'd watch him tending the lawn, and get frustrated that he was spending too much time out there instead of being with his family. Then the light came on…this is therapeutic for him. He finds it restful. It gives him a little more exercise and fresh air. Why not get out there with him? I am not a fan of gardening, but I could tell my husband really did desire our lawn to look nice, so I decided to get out and get dirty. I started weeding and getting my hands dirty. And you know what? I'm really enjoying it and my hubby is quite proud of my work…especially when visitors take notice.

I love this man more deeply than words can express. And you know what…this week he surprised me with my favorite chai beverage concentrate and a bouquet of my favorite lilies. He has been starting to express his appreciation more faithfully for all the little things I do. I think it's working.

I'm married to a steady man, cautious, thoughtful, smart, servant-hearted. He may not become a CEO, president, or great philosopher or teacher…but he is the head of our home and he does an incredible job being there to lead and love me when I step back and encourage him in his manliness and leadership. He still has all the shortcomings I mentioned above, but I'm learning to see that picking up his clothes after him is one little way that I can serve him, one little way to be his helpmeet.
I'm praising God for my man. He loves me just the way I am. He doesn't care that three pregnancies has taken its toll on my physical body. He actually thinks they make me more beautiful.
How can you thank the Lord for your hubby today? How can you express thankfulness to your man in a practical way this week? Make a list of 10 things you admire about your husband (or those 10 things you loved about him before you got married) and use it as a reference point every time you get frustrated. It's never too late. Get down on your knees. Pray for grace and creativity to love your man. Sure…he's undeserving. But so are we. You and I are desperately undeserving of the beautiful grace and forgiveness that Jesus Christ purchased on our behalf on the cross. Let's embrace it and let God shine beautifully through our marriages as we seek to show love and affirm the man that God has given us.
I'm looking forward to many more years to come…
Photos taken by my lovely sister, Christa Taylor. If you live in the Portland metro area and you are in need of some photography services, please check her out!