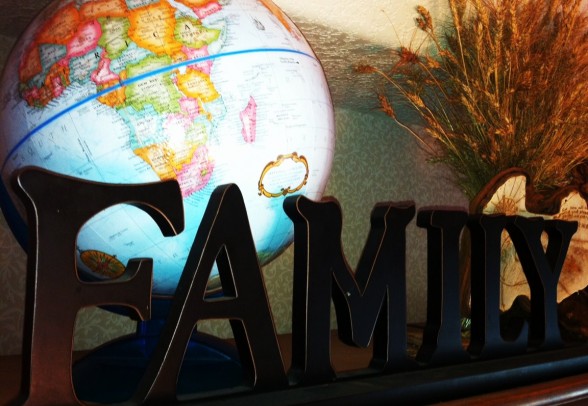 Written by monthly contributing writer, Ann Dunagan.
How can you glorify God in your kitchen?
Proclaim Your Purpose on the Fridge!
The refrigerator is a perfect place for us as moms to declare our FAMILY MISSION. We can post our prayer needs and praise reports, pictures of loved ones, recent missionary newsletters, and Bible verses to meditate on. Our fridge gives a glimpse of who we are, both to our family and to others!
See Your Kitchen as an Embassy Center for Kingdom-Advancement
I'm in our kitchen a lot; but it's much more than a place to cook food. Our kitchen is our Grand-Central Station for coordinating and leading our family's kingdom-advancing purposes.
Our homes are like God's heavenly embassy in a foreign land; the kitchen is the command center and the HUB of our home. I think of all the LIFE that happens in our kitchen! Morning discussions with kids. Weekly home groups with church friends. Times of self-discipline (saying "NO" to a cookie or praying for more grace). And yes, lots of cooking, eating, and cleaning.
Disciple Yourself, Your Kids, & Others . . . in Your Kitchen!
Our kitchen is probably my biggest place for discipleship — of my kids, of myself, and of others.
I think about all the homeschooling-drills, dream-times with teens, world-issue discussions, or down-time with cup of coffee as I'm planning for an effective day.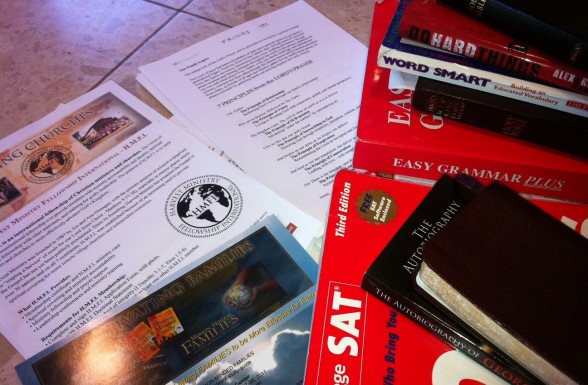 My kitchen counter is where I frequently lay my writing projects and ministry work (to think about for a while, scribbling notes in-between stirring soup or taking bread out of the oven). Right now, it's covered with papers — speaking notes for an upcoming family camp, copies of a possible new project for overseeing village churches, plus a random assortment of homeschooling books, Bibles, and missionary biographies.  The other day, my daughter and I were right there sharing Jesus with two sweet neighbor girls (while eating cookies and playing with a puppy).
We've also have great kitchen times mentoring for missions. Sometimes this is done in the midst of a fun potluck or party. Other times, our "discipleship-moments" are more intentional. Recently, we had two families join us for dinner and a delightful evening. In the midst of our food and fellowship, we shared stories of how we stepped out into ministry, started our orphanages, and learned to trust God for His provision. One of these families are now totally switching-gears. This month, the husband and wife are heading on a short-term mission to Tanzania, as they're preparing to MOVE their family to Africa, long-term, to work with orphan children and to minister the Gospel. A few months ago, we were just dreaming about these possibilities; today, their family's first missionary newsletter is displayed on our fridge!!! WOOHOO!!! That's what I'm talking about!!!
Our kitchen is a reflection of who we are. It's the center of where we live and enjoy LIFE. Our kitchen is a hub of our home and where we live-out our family's MISSION for God. As the Bible says in Joshua 24:15, "As for me and my house [and my "kitchen'], we will serve the Lord."