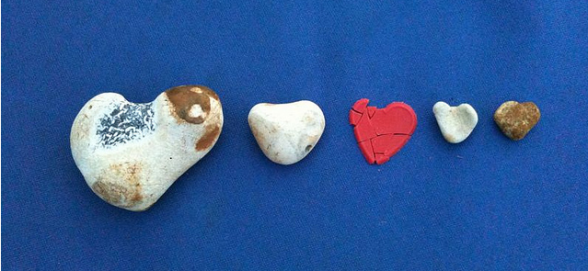 Photo credit
Why is it that the some of the qualities I most admired in my husband before we were married have lately, now nearly 5 years into our marriage, have become those which I most despise? Have you experienced this? I loved my husband's heart for service. He is willing to help others with various technological problems, setting up church services, and giving his free time to help others. I once appreciated this, but lately I admit I have despised it. It took him away from me and our family time. I wanted him to be focused on us during ALL his spare time. But this is one of his spiritual gifts. For him not to use it, he becomes discourages and feels useless. I was not appreciating all the effort and time he did give to prioritize our family and just focusing on the little time he was offering to serve. As his wife, I am to come behind him and encourage him in the use of his giftings. There certainly is balance, but my selfish desires for wanting all his free time were tearing him down. And the amazing thing is that when I allow him time to pursue his giftings and interests, he became more willing and eager to invest time in our family, thus resulting in all of us thriving.
Our men needs affirmation. They thrive on affirmation. I can tear my husband down with my words or I can build him up. The choice is mine everyday. Proverbs states that the wise woman builds her house whereas the foolish woman tears it down with her own hands. What might happen in our marriages if we took the time to express our appreciation for one quality each day? As women we need to recognize our influence over the men in our lives. If you want your man to grow and move in a positive direction, you need to appreciate him from your heart. Remember…
Your man is a sinner…just like you.
To truly move and influence a man, we must learn to appreciate him for who his is and for what he has done. We often get lost in the dream of Prince Charming and forget that he is a sinner just like us. The first step towards influencing your man, is to acknowledge this truth…"we all stumble in many ways" (James 3:2).
I love how Gary Thomas shares it in his book, Sacred Influence, "Only one perfect man ever walked this earth, and he never married. Since every wife is married to an imperfect man, every wife will have legitimate disappointments in her marriage. Are you going to define your husband by these disappointments, or will you pray that God will open your eyes to the common blessings that your husband provides and to which you often become blinded?"
A real man will be a sinner. A real man will have rough edges. The beauty of marriage is growing together in Christ-likeness. Extend grace as you acknowledge your mutual need for a Savior.
Stop taking your husband for granted.
When we take time to let our man know he is noticed, special and appreciated, we put him in a mold-able state. He won't be resistant to change, when we truly express our appreciation for him.
"Whatever is true, whatever is noble, whatever is right, whatever is pure, whatever is lovely, whatever is admirable – if anything is excellent or praiseworthy – think about such things." This is the challenge from Philippians 4:8 that can be applied to our relationship with our husband. It's a daily choice of focusing on qualities for which you feel thankful.
Leslie Vernick warns, "Regularly thinking negatively about your husband increases your dissatisfaction with him and your marriage." Gary Thomas shares, "Affirming your husbands strengths, however, will likely reinforce and build up those areas you cherish and motivate him to pursue excellence of character in others. Guys rise to praise."
Your man loves to see admiration in your eyes.
Hold on to the good; begin to define him by the good; thank him (and God) for the good – and thereby reinforce the good.
The Bible calls wives to respect their husbands (Eph 5:33) without qualification. Your husband, because he is your husband, deserves respect. Don't stop telling him he is a good man.
How can you practically do so this week?
1. Pray for fresh eyes to see the good.
2. Make a list of 10 qualities you admire about your husband. Place it in the back of your journal or Bible so you can reflect upon it anytime you become frustrated with your husband. Use it as a prayer tool.
3. Write a note of thankfulness to your husband.
What one thing could you express appreciation for today?
Much of the insight shared in this post is drawn from Gary Thomas' Sacred Influence - my all time favorite book for wives on building our husbands!