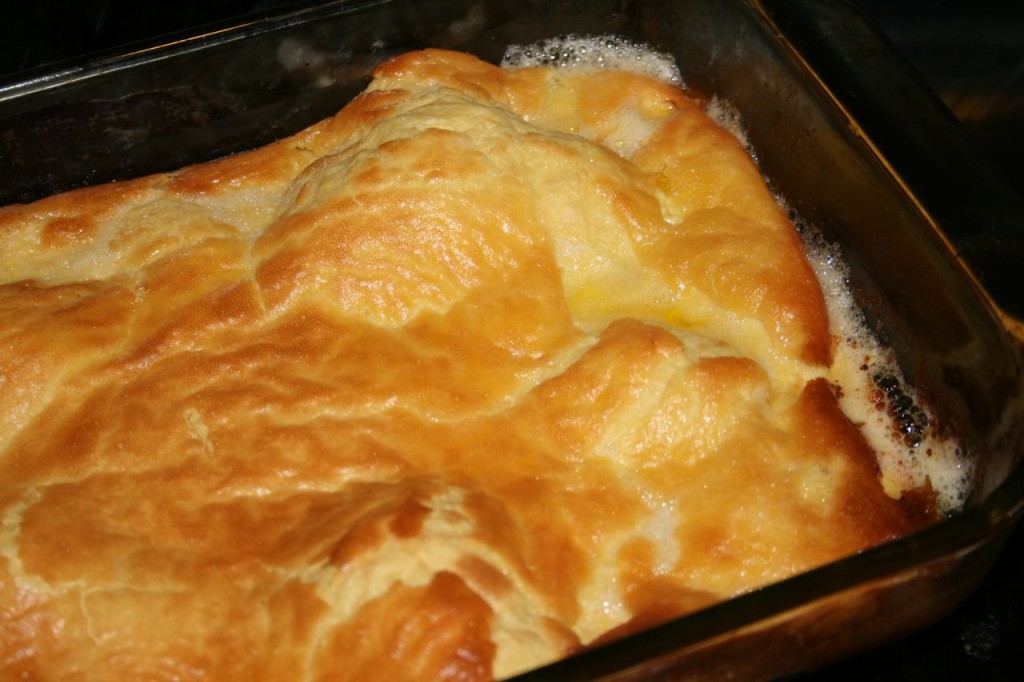 This was a traditional family breakfast meal during my childhood, and we loved it! I would love watching through the oven door window as these pancakes would puff up beautifully while baking. Served with a sprinkling of powdered sugar, butter, lemon juice and maple syrup is simply scrumptious. Now we have adapted our family favorite recipe for soaking to include the benefit of breaking down the phytates in the grain to make it more readily digestible for your body. Scrumptious! If desired, you can avoid soaking, and simply beat 1 cup milk (in replacement of the acid medium) with 1 cup sprouted flour after beating the eggs. Both methods work well.
1 cup acid medium – whole milk kefir, yogurt, or combination of water and lemon juice (for dairy intolerant) – I have not tried this with the water method, so you would have to experiment
1 cup whole wheat flour, spelt or kamut (as desired)
4-5 large eggs (free range/pastured is our preference), as desired
1/3 cup coconut oil and butter (any combination)
dash of vanilla extract
Combine acid medium and whole wheat flour. Cover and allow to sit at room temperature for 12-24 hours. When you are ready to serve, heat oven to 425 degrees. Place oil/butter in small chunks in a 15×11 inch glass baking pan. Place pan in oven to melt. Meanwhile, beat eggs in a blender for 1 minute. Add soaked flour mixture and beat again for 1 minute. Add dash of vanilla extract. Pull out the baking pan from oven and rotate around to spread the melted butter/oil around to cover the entire bottom of pan. Slowly pour the pancake batter into the pan. Bake for 20-25 minutes until lightly brown and fluffy. Enjoy!
Yield: 4-6 servings.