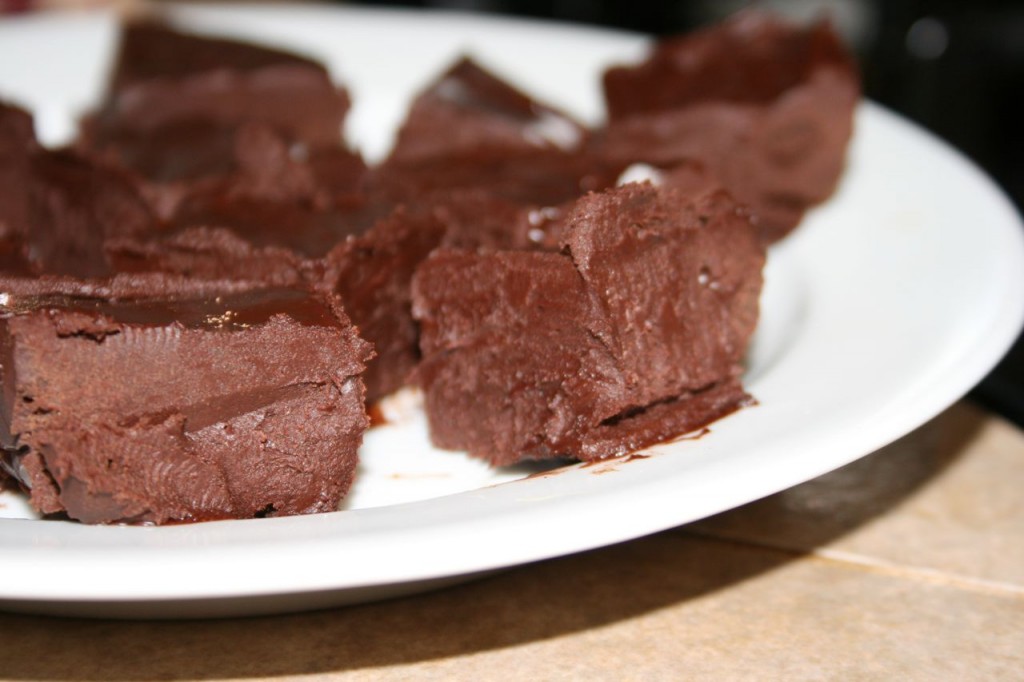 Need a simple easy treat to give away this holiday? How about some delicious healthy fudge that is incredibly easy to assemble? I adapted this recipe from Kimi's edition of healthy fudge. I don't use coconut sugar, so I had to do some experimenting to use with honey. I used raw honey to sweeten and it is a delicious combination of three simple ingredients -cocoa powder, coconut oil, and honey! Whip it up in your blender and solidify in the fridge, and you are set! This is a great little nutritious gift idea for him or her (especially the guys!) and also an very easy dessert for guests. I have served it several times over the last few months and always received great reviews.
1 cup cocoa powder
1 cup coconut oil, divided (virgin unrefined coconut oil is recommended for its nutritional value), palm oil or butter
3/4 cup honey (raw honey is recommended again for its nutritional value)
Gently melt half of the coconut oil in a small saucepan. Allow too cool slightly. Place the remaining 1/2 cup solid coconut oil in your blender with the cocoa and honey. Carefully add the melted coconut oil and pulse a few times till smooth. Make sure not to over blend or else it can seperate. Line a bread pan with a layer of parchment paper or saran wrap. Carefully pour the fudge into the pan. Place in your refrigerator until solid, about 1 hour. Gently remove from pan and cut into squares. Makes about 12-15 squares. Store in refrigerator till ready to serve.
Note: I found that if I melted all the coconut oil, the final result was a very stretchy, wet fudge. For the more solid fudge like texture, I melt half of the oil, just enough so that it blends together well, and this seems to work perfectly.