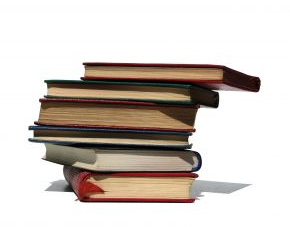 In light of my recent post on building your marriage and one of the suggestions being reading together, a reader asked, "How can you maintain a reading habit frugally?" Here are some of the ideas that were shared along with some of my own. Reading is my hobby. I love sneaking in snippets of reading while nursing my baby, during nap time, and before bed as time allows.
But…the cost of books surely does add up. How can we pursue the joys of reading and all the benefits it brings without breaking the bank?
First of all, remember that books are valuable! I don't consider reading just like any other hobby. With each book, we grow in knowledge and understanding. Reading is truly a gift. Books are a good investment of your resources as they can help generations to come. With each purchase, I must always consider, "will this be a wise resource to have for my children or is it a book that could serve a friend if I passed it on?" I definitely do not want to invest in a book that will not strengthen their knowledge and/or spiritual faith. Wise selection of reading materials is very important. As Proverbs says, 'He who walks with the wise becomes wise, but a companion of fools suffers harm.' This verse applies just as much to your reading habits! Walk with the wise! If you are spending your time reading fruitless books that do not inspire you onward, than this reading is a waste of time. So be careful how you walk.
Library – I always first check my local library. I have been surprised on many occasions when they carried a book I desired. Inter-library loans is another option. Talk to your librarian about seeing if another library near by might carry it.
Borrow from friends/family - Secondly, if the library does not carry the book, I ask my faithful friends and family, especially if I know they love reading too. Many churches have a church library. Many local Bible colleges/seminaries also have libraries and they are often willing to loan out to the community.
Buy used – If I can't borrow, I try to find it used. Bargain Books
has many sellers that offer books for very cheap. I have often found books for $.99 and then a few dollars for shipping. Powell's books is another good source.
E-books/Amazon Kindle - Finding books in PDF format is often a cheaper method if you can read on your computer or other hand-held devise. If you have an i-phone or i-pod touch you can download the Amazon Kindle program for free and download a wide variety of books from Amazon for $9.99 each. I love using this for reading while nursing my baby or traveling. It helps me to always keep a book with me and use this time wisely.
What can you do with your books once you have completed them? Instead of buying a new book, reading it once and then putting it on your shelf, consider how you might share it with other people.
Paperback Swap – Another option for you to trade your books with others. This is a better option for children's and learning books. I have not found a good selection of Christian materials available here.
Cash4Books -an online store that buys your used books. They will even pay for the shipping!
Buy new and then pass it on – This is my favorite way of keeping reading frugal…I share the benefit with others! It is a wonderful opportunity to give and be a blessing. Books are my favorite things to give away as gifts for birthdays, Christmas, graduation, etc., so I strive to keep all my books in good condition so I can pass them on when I am finished.
Donate them to your library - if your books are not in the best shape to swap, sell or giveaway, try donating them to your local library!
Books are such a blessing! Why not be a blessing to others by opening up your library and passing on the blessing!

Do you have any additional tips to share?